When Overwatch can't technically handle a job, Blackwatch is sent in.
Blizzard has launched a brand new digital comic called Retribution, which details what happened after a Talon attack at the Overwatch facility in Norway. That attack seriously injured Overwatch agent Gérard Lacroix, the guy who ran operations against Talon. It's just one of the unsuccessful attempts that Talon made on his life before they brainwashed Amélie Guillard (later Widowmaker) to do the job for them.
Overwatch unofficially sent in Blackwatch to go after a Talon leader called Antonio at his compound in Venice—the Venice incident.
Related: Overwatch fans are putting together apparent clues about the Overwatch Retribution event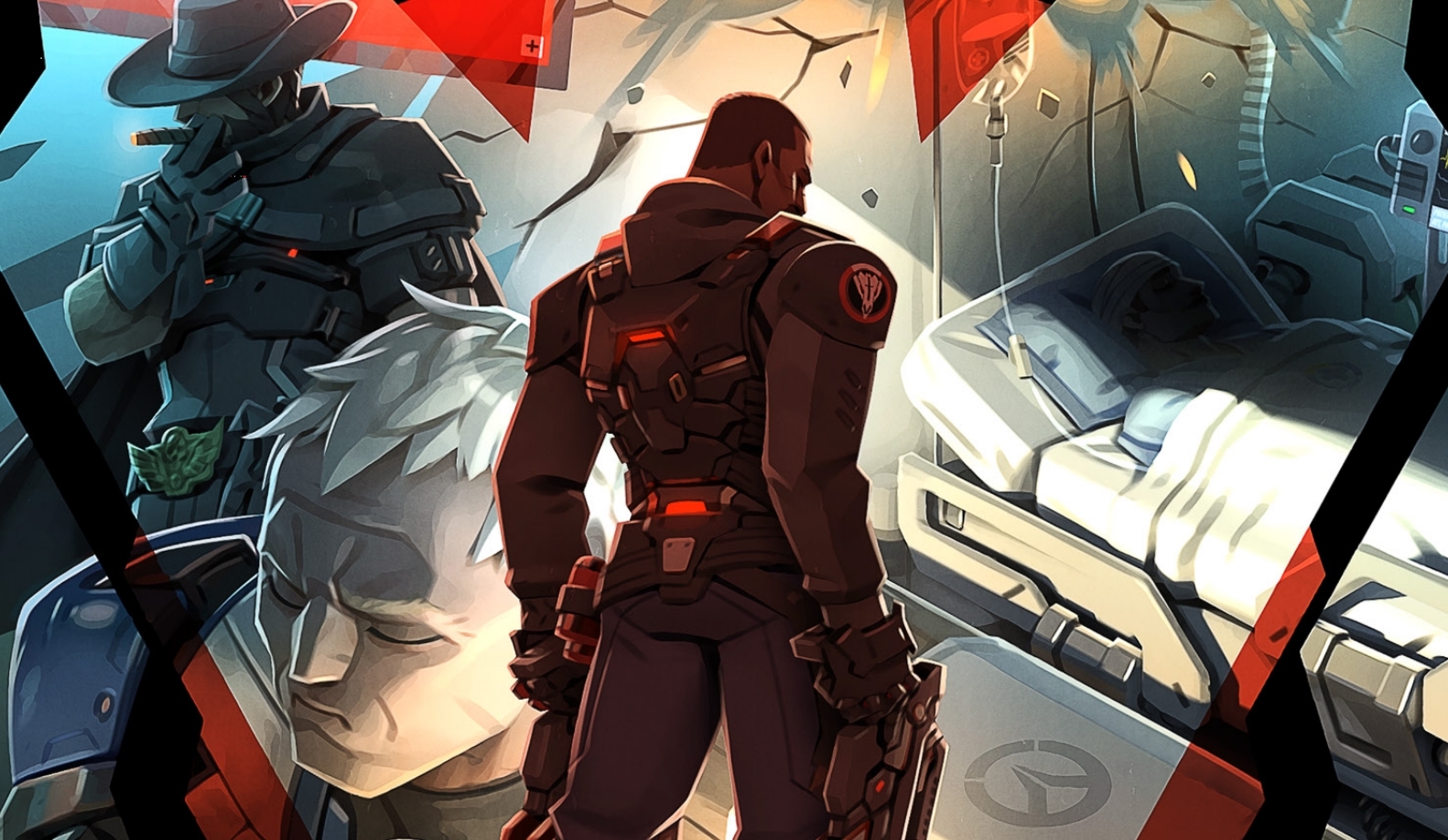 Blizzard has been teasing a new playable brawl called Retribution, which will launch with Overwatch Archives on April 11. More details on the brawl will be revealed during the Overwatch League broadcast tonight. The comic released today, however, appears to be a lead-in to the new playable event, as many fans were speculating.
Details have slowly trickled out from Blizzard HQ, and the comic all but confirms the Blackwatch-themed mission. Overwatch Retribution will likely feature Blackwatch heroes Moira, Genji, McCree, and Reaper—and add a bad-ass new Blackwatch skin for Moira. We'll find out more details about what went wrong in Venice, and maybe even some hints on why Reaper went full bad guy.
Overwatch Retribution still doesn't move Overwatch's story forward, but it feels like it'll provide a lot of important background.