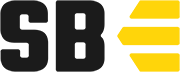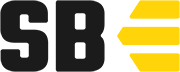 This article is brought to you by StatBanana, the best Overwatch strategy tool.
---
Overwatch's new Anniversary event is now live, and Blizzard Entertainment is offering a free one-week trial to allow those who have yet to pick up a copy of the game the chance to join in on the fun.
The game normally costs $19.99, but starting today, Overwatch is free to play across all platforms for a week. PC users will be automatically able to launch the game from the Battle.net launcher, but console users will need to download their free copy from their console's online store.
Today's update kicked off with Overwatch's third-annual Anniversary event, which introduced a slew of new skins and cosmetics. Fans of the game will be able to unlock all the new items from this year's event and ones from previous Anniversary celebrations through the Hero Gallery or in this year's set of event loot boxes.
This year's Anniversary event will also feature a rotating brawl schedule, including seasonal game modes such as Yeti Hunt, Junkenstein's Revenge, and Archives story modes.
Related: Best Overwatch Anniversary skins to unlock
From now until the end of the Anniversary event on June 10, all players—including those who are trying the game out for free during the trial period—will receive a Legendary Loot Box upon their first login.
Any cosmetics players receive during the free trial period will transfer over to their account should they choose to purchase Overwatch at a later date. Players will have until May 28 to try the game out for themselves and partake in the Anniversary festivities for free.