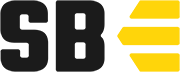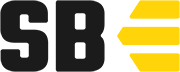 This article is brought to you by StatBanana, the best Overwatch strategy tool.
---
Chengdu Hunters' Chinese DPS player Zhang "YangXiaoLong" Zhihao has obtained a U.S. visa and is allowed to debut in the Overwatch League, Unikrn reports.

The player had his visa denied in January, a month before the Overwatch League started, and he was forced to skip all of stage one. The issue seems to be solved, but it's still unclear when his debut in the league will be. He could make his first appearance as early as two days from now when Chengdu have their first match of stage two against Paris Eternal.

YangXiaoLong has been staying at the Chengdu headquarters in China since his visa was denied, trying to solve the issue with an immigration lawyer. Chengdu was using Lo "Baconjack" Tzu-Heng as his replacement in the main DPS role.

Chengdu might still take some time to field YangXiaoLong since he's been away from practice with his teammates. Teams will be able to pick Baptiste in stage two, which means new compositions may arise and change the meta in unexpected ways. This might be another reason why Chengdu could choose to maintain its lineup for a bit longer.

Without YangXiaoLong, Chengdu went 3-4 in stage one of the Overwatch League, failing to clinch a playoff spot. They're in 16th place out of 20 teams in the overall standings—but a win in their first series of stage two might be enough to boost Chengdu a few positions.

Chengdu have been one of the few teams that haven't announced a trade heading into stage two.