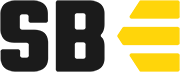 ---
Chengdu Hunters' Chinese DPS player Zhang "YangXiaoLong" Zhihao is facing visa trouble heading into the Overwatch League's 2019 season. The team reported that YangXiaoLong's visa application was denied. The player is now working with an immigration lawyer to resolve the issue, according to a translation of the team's message.

Many of Chengdu Hunters' players have already arrived in Los Angeles ahead of the 2019 season, which begins on Feb. 14.
Related: Overwatch Contenders will have new live events in 2019

It's not a problem unique to Chengdu Hunters. Chinese team Shanghai Dragons faced visa issues during the inaugural season, for both its Chinese and South Korean players. A few Shanghai Dragons players, including former support player He "Sky" Junjian and former coach Wang Xingrui, were delayed entry into the United States during the first season.

Should YangXiaLong's visa issues not be resolved in a few weeks, Chengdu Hunters will have to compete in their first match without the DPS player. Chengdu Hunters are scheduled to face Guangzhou Charge on Feb. 15 at Blizzard Arena Los Angeles in Burbank, California. The team has more than enough players to swap out YangXiaoLong for another DPS player—it shouldn't be a major problem for Chengdu Hunters' prospects for their first match. Still, it's clearly not the ideal scenario.

Chengdu Hunters are a first-year team in the Overwatch League with many players that have not played in large-scale international tournaments before. Beyond that, the Chinese players will be living in Los Angeles for the duration of the 2019 season, which has its own stressors. The time before the Overwatch League begins is essential in creating a stable environment before the chaos of competition begins.