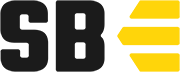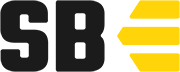 This article is brought to you by StatBanana, the best Overwatch strategy tool
Baptiste's release date has finally been revealed—and it's sooner than expected. According to Overwatch's official Twitter account, the combat medic will release on March 19 across all platforms.
As a support hero, Baptiste carries a Biotic Launcher, which can be used for either dishing out damage or lobbing health grenades at teammates. Baptiste has a second healing ability named Regenerative Burst which heals nearby allies over a short period of time.
Baptiste can also create an Immortality Field, a new mechanic which provides players a cylindrical area that will prevent them from falling below a certain health percentage. The medic's ultimate, Amplification Matrix, creates a holographic wall that amplifies any of his team's damage or healing that passes through it.
Blizzard first teased the combat medic with the release of a cryptic Talon document in February. Just a few days later, the Overwatch developer revealed the character in a short origin story on Twitter, detailing Baptiste's background as an orphan and former Talon operative.
Related:New Spec Ops Baptiste skin is now available in the Overwatch PTR
During his time on the game's Public Test Region, Baptiste saw a few tweaks and minor changes to his abilities. His ultimate underwent numerous aesthetic changes, and fans got a first glimpse at the character's full set of cosmetics.
As is customary with new releases, Baptiste will be available for fans to play on quickplay, arcade, or in custom games, but will be temporarily disabled from ranked games for a short period following his release on live servers.