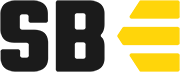 This article is brought to you by StatBanana, the best Overwatch strategy tool.
---
The official Overwatch account sent out a link to a cryptic message across social media earlier, which may be a possible hint as to the identity of the game's next hero or the next event.
Links within the tweet lead to a "leaked" log, written in the form of a letter. The personal log is from Captain D. Cuerva, who has taken a strike team to
Port-de-Paix, Haiti. Their mission is to retrieve or eliminate Jean-Baptiste Augustin, a defector from Talon. Talon is a notorious organization within the Overwatch universe that employs characters like Widowmaker, Reaper, and Sombra. As Cuerva notes in the report, "no one leaves Talon." The log details how Cuerva's strike team has possibly fallen to Baptiste, who has sent him the team's emblems and a taunt.
Could this log be a hint that Overwatch's next hero is among the characters named? Captain Cuerva notes that they have "never known a medic to be such a good shot" in relation to Baptiste. Overwatch hasn't seen the introduction of a pure healer character since Ana's release; Brigitte is more of a utility character. It's worth noting that Brigitte's introduction as a hero was also revealed through a teaser.
The image attached to the original Twitter post has flashes of resident hacker Sombra's sugar skull motif, meaning she may be behind the leak on her own organization.
This teaser and log could also be a hint to Overwatch's next event. Every spring, there's been event that calls back to Overwatch history, in which players can experience critical parts of the game's lore. Last year, the "Overwatch Archives" event gave players the chance to explore the newest map, Rialto, with the Blackwatch Strike team. This log could be a hint that players may have the opportunity to follow a Talon strike team, perhaps in the newest map, Paris?
A new hero is revealed for Overwatch approximately every six months. The game's last new hero, Ashe, was revealed at BlizzCon 2018 in November.