This post is brought to you by Skrilla, esports daily fantasy. Register and compete at the Skrilla website.
---
The regular season of the EU LCS came to thrilling conclusion last weekend, upending expectations as H2k Gaming and ROCCAT clawed their way into the playoffs.
Week 9's results also upended a lot of fantasy expectations, and we're here to take a look at the fantasy action in Europe to see where we can do better.
EU LCS Week 9 Friday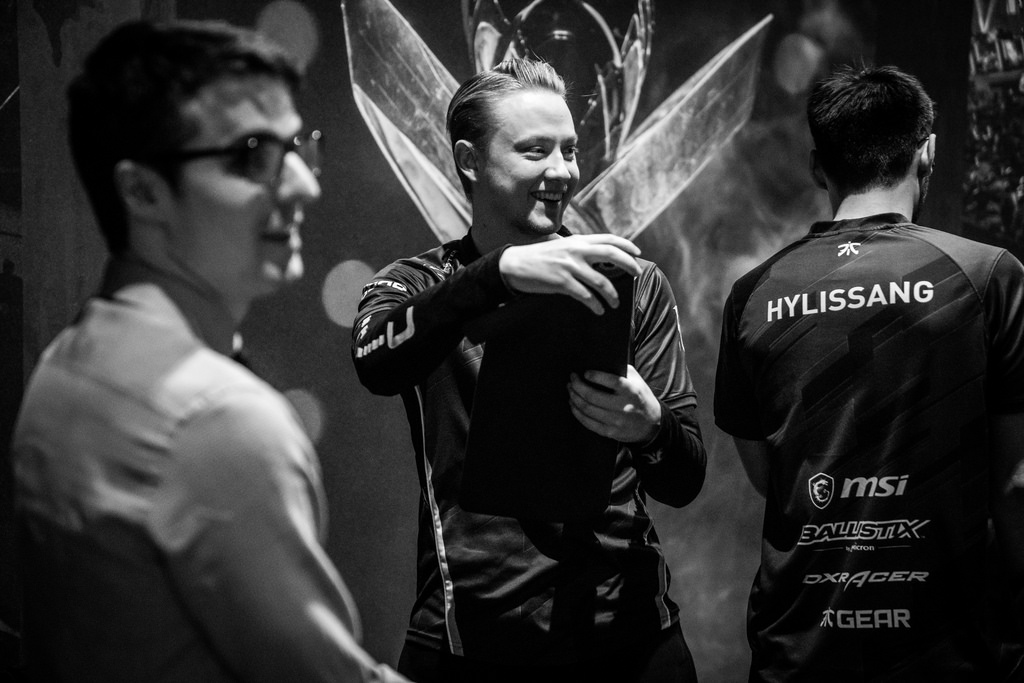 There was good news and bad news for our fantasy picks on Friday.
The Fnatic match paid huge dividends, and the call to captain Martin "Rekkles" Larsson proved prophetic as the Fnatic ADC posted the top fantasy score on the day at 95.17 points. His teammates Mads "Broxah" Brock-Pedersen at 94.85 and Rasmus "Caps" Winther landed in the next two spots. Outside of Fnatic, though, things were a bit rougher.
ROCCAT posted the next best fantasy day as a team, and they did it against Misfits, the roster that's given up the least fantasy points all season in Europe. That lead players such as Jin "Blanc" Sung-min to post huge values, scoring 76.73 points at a paltry 11,100 salary.
Then H2k Gaming had another big day. That shouldn't have been as much of a surprise as we thought heading into the week; H2k has played like a true playoff contender in the second half of the season, so despite putting up some of the league's worst fantasy numbers in the first half, they've been solid picks since. We slept on them a little too much.
Sit — Fnatic Top Lane
We counselled caution regarding Fnatic's top lane, considering they split time between Gabriel "Bwipo" Rau and Paul "sOAZ" Boyer last week, but if you paid attention to the starting lineups beforehand, putting Bwipo in Friday worked well. He posted 71.16 points, good for sixth overall on the day.
Sit — Jonas "Kold" Andersen, Jungle, Unicorns of Love, 21,400
He scored an admirable 34.53 points in a losing effort, but that wasn't enough to make Kold a good pick at jungle this week, especially at his salary.
Start — Luka "PerkZ" Perkovic, Mid, G2 Esports, 20,100
Perkz posted 52.98 points in G2's win over Unicorns of Love, but that performance was at best lukewarm in what should have been a great matchup for the mid laner.
Start — Martin "Rekkles" Larsson, ADC, Fnatic, 25,500
We recommended captaining Rekkles, and he came through with the top fantasy score on the day. Worth every penny for the league's highest salaried player.
Sit — Mihael "Mikyx" Mehle, Support, Misfits, 17,450
Mikyx scored 3.15 points this week, one of the bottom five scores. Ouch. Good thing you stayed away.
EU LCS Week 9 Saturday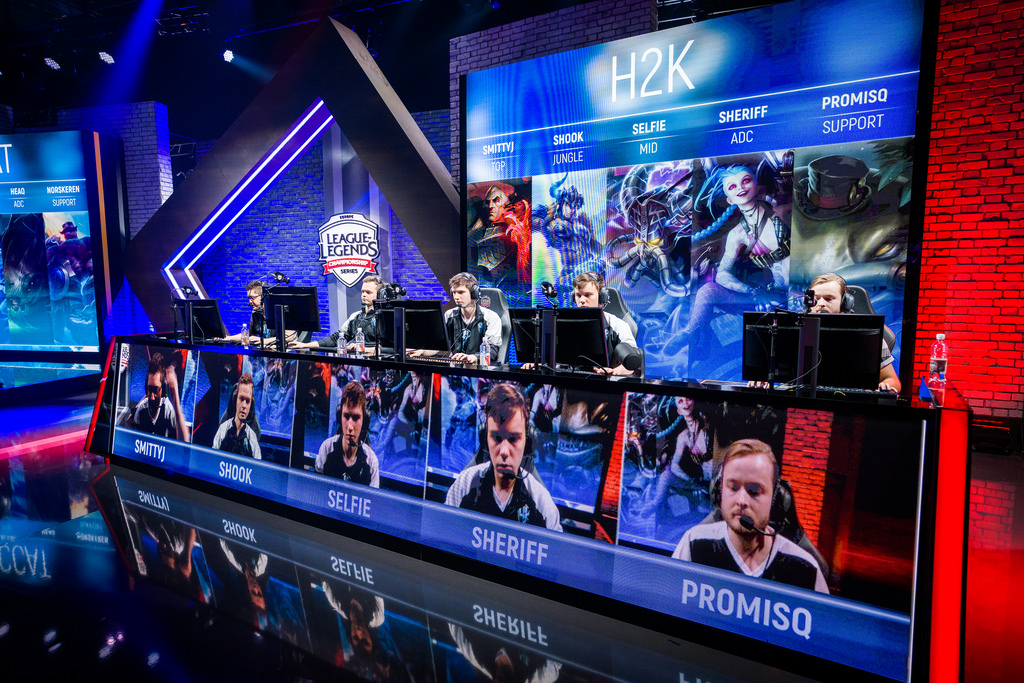 The final day of the EU LCS regular season didn't end in a knot of tiebreakers like the NA LCS, but Saturday still produced an exciting slate of games. There weren't any matchups with huge fantasy potential, but that didn't stop a few teams from capitalizing.
H2k Gaming won their way into the playoffs by beating ROCCAT, but their match didn't produce big kill tallies, so ignoring it wasn't a huge loss in the fantasy column. Outside of that, most of the match results went about as expected.
The biggest winners were G2 Esports, who absolutely obliterated Team Vitality. Usually Vitality doesn't give up huge days, but G2 embarrassed them and posted five of the top six fantasy scores on the day. If you didn't pick G2 you likely had a bad day, especially considering they've been popular fantasy picks all season.
Our picks for fantasy, Misfits and Splyce, both had solid showings, posting the second and third best fantasy showings as a team on the day, which is admirable considering Fnatic was still in the mix. But that wasn't enough to beat someone investing heavily in G2.
Start — Martin "Wunder" Hansen, Top, G2 Esports, 22,850
For our part, at least, we heavily pushed at least one G2 player. Wunder actually posted the lowest score on his team Saturday, but his 89.05 points was still sixth overall and first for the top lane position.
Sit — Mads "Broxah" Brock-Pedersen, Jungle, Fnatic, 18,900
Fnatic took care of business against Schalke but it wasn't a huge fantasy day for them. Still, Broxah posted 64.56 points, which made him a solid pick from the jungle, even at his salary.
Start — Jin "Blanc" Sung-min, Mid, ROCCAT, 11,950
If only we made this pick one day earlier. Blanc dominated on Friday, but H2k Gaming and their playoff push left him shooting blanks Saturday. Blanc put up 47.43 points in the loss. That number won't lose you a fantasy matchup, but it won't win you one either, especially at the high scoring mid lane slot.
Sit — Samuel Fernandez "Samux" Fort, ADC, Unicorns of Love, 22,900
Misfits is usually a terrible fantasy matchup, and while Samux did what he could, it wasn't enough. His 36.25 points was poor for such a high salaried player.
Start — Raymond "kaSing" Tsang, Support, Splyce, 8,400
He may be one of the lowest scoring supports in the league, but that didn't stop kaSing from posting a great fantasy tally Saturday. His 78.12 points ranks twelfth overall on the day, a huge win for such a cheap start.
---
While there were a couple of big upsets courtesy of H2k Gaming this week in Europe, flipping the script on most of the regular season, the rest of the week mostly went as expected for fantasy: Fnatic and G2 Esports, the league's top fantasy teams, each put together one fantasy-winning day, and didn't kill you if you started them on the other.
If you invested heavily in those two squads and rounded out with a couple solid values, then the final week of the EU LCS should have been a solid one for you in fantasy.
Fantasy MVP: Petter "Hjarnan" Freyschuss, ADC, G2 Esports
The highest scoring player of the week, Hjarnan opened with a 69.08 tally on Friday, ranked No. 3 at the position, but posted a whopping 107.04 on Saturday, leading all players by a ridiculous 15 points. While Rekkles may have produced more wins this week thanks to more fantasy owners giving him captain honors, Hjarnan was the most valuable performer.
Best Value: Marcin "SELFIE" Wolski, Mid, H2k Gaming
One of the primary catalysts to making H2k Gaming a playoff team, the addition of SELFIE midseason changed H2k's destiny—and has produced fantasy dividends, as well. This week, SELFIE put up 68.91 and 73.33 points on Friday and Saturday at bargain bin salary numbers.