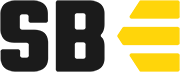 This article is brought to you by StatBanana, the best Overwatch strategy tool.
---
Sometimes you just want to sit back, put up your feet, and play a game of Overwatch. The last thing you want is an error message telling you no. But, for whatever reason, some PlayStation users are experiencing this issue.

Thankfully, the BN-564 error code is relatively simple to fix. This error only affects the PlayStation 4 and isn't applicable for Xbox One or PC users.

If the BN-564 error code pops up on your screen when you're trying to load Overwatch, you should first investigate if the game is in maintenance. You can check the Blizzard CS Twitter to confirm this. If it's in maintenance, you'll have to sit patiently and wait. It often won't take a long time, though.

If the game isn't in maintenance and the servers are running smoothly, the issue could have to do with your account connection. You can solve this by unlinking your Blizzard account from your PlayStation. To do this, select Account Settings on Battle.net, click Security & Privacy,  choose Connected Accounts, and click Disconnect.

Once you've disconnected, close and restart Overwatch on your PlayStation and the BN-564 error code should vanish.

If you would like to relink your Blizzard account to your PlayStation, there are another few easy steps. It's essentially the same but in reverse order.

Log in to your Connections on the Management page and click the Connect button next to the PlayStation icon. You'll then be redirected to the PlayStation website, where you should be able to select the Link Accounts tab in Options. Once you're there, click Link Account, login with your Blizzard account, accept the permissions to the Blizzard app and finally click Continue.

It's quite a long and arduous task, but this should fix the problem.