Fortnite: Battle Royale's season nine also has a few hidden items for players to find after completing weekly challenges from the Battle Pass.

Season nine is following the tradition of the past few seasons: Players who own the premium Battle Pass can find and unlock either a secret Battle Star or banner every week if they complete all of the challenges available up to that moment. Since week one's challenges are already available to all players, it means that a secret Battle Star is too.
Related: Fortnite season 9 leak reveals Tactical Assault Rifle
Players who complete the seven challenges of week one will be able to find this secret Battle Star in any Fortnite: Battle Royale game mode that's not Playground. Once they grab the item, they'll get 10 Battle Stars, which is a free Battle Pass tier, as soon as they go back to the Lobby.

The hint about where to find it is in the week one loading screen that players will unlock after completing the first set of challenges. It shows one of the Fortnite characters using a Minigun. But there's something marked on her weapon, and it seems to be a cross with I5, I6, J5, and J6 surrounding it.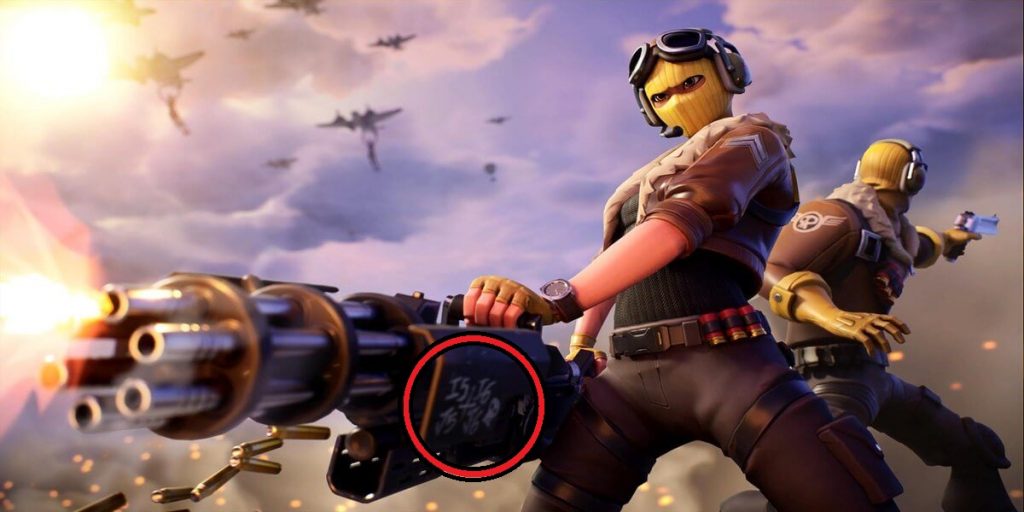 That means the intersection between these four squares on the Fortnite island is where players should look for this week's secret Battle Star.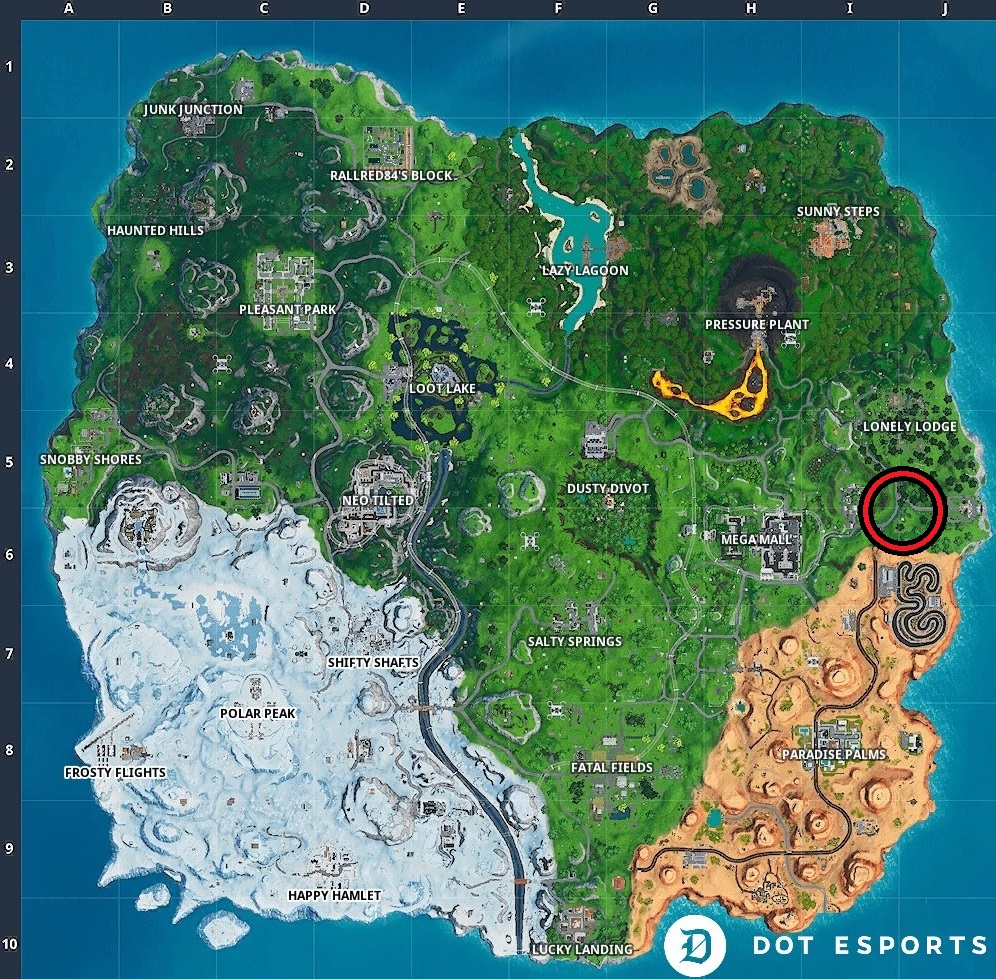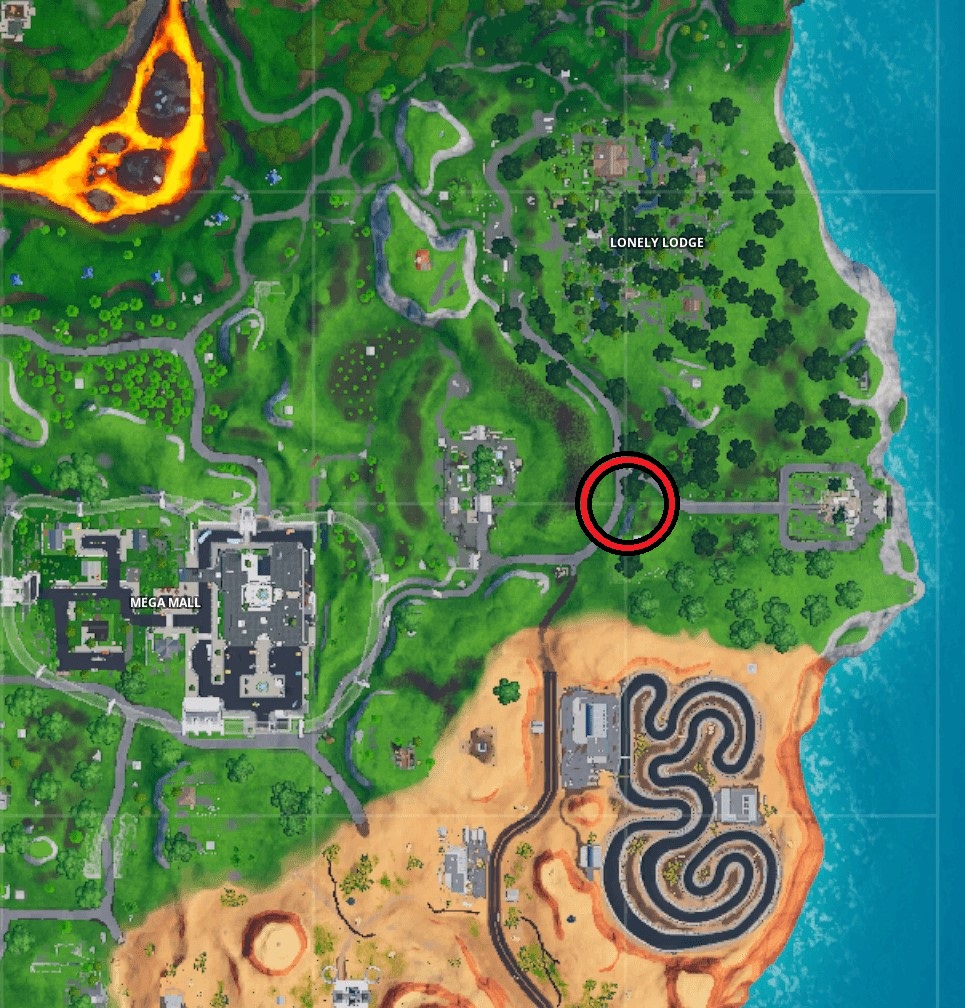 This is an area between Mega Mall, Lonely Lodge, and the mansion east of the map. There's a dry patch of grass right at the intersection, and players should be able to hear the sounds of the Battle Star as they approach it.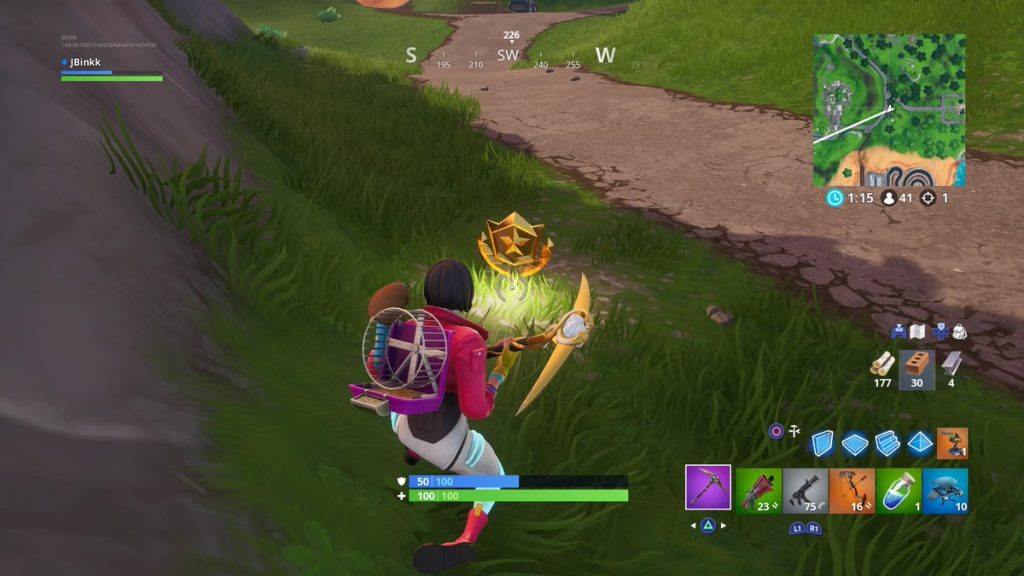 Once you're close enough, the star will pop out and you'll be able to interact with it and collect your reward. Your Battle Pass will be upgraded by one tier after your match is over.