Wizards of the Coast continues to diversify its Magic Pro League (MPL) by filling two open slots with an MTG Arena hotshot and the first woman in a Magic: The Gathering Pro League.

The MPL consists of 32 Magic: The Gathering players with a healthy mix of top streamers and Pro Tour players. Janne "Savjz" Mikkonen and Jessica Estephan were added to the MPL today.

Week one of the MPL Weekly series began last weekend with two open slots after the removal of Yuuya Watanabe for cheating during the Mythic Championship II in London.

Related: Here are the MTG MPL Weekly WotS split week one decklists, matches, and metagame.
Those who watched the Mythic Invitational or regularly play at the Mythic level on MTG Arena will recognize Savjz. He's an avid Hearthstone and Dota Auto Chess streamer, in addition to MTG Arena, who's played competitive Magic: The Gathering for over a decade and is on Team Liquid.

Estephan is also a well-known name in the Magic: The Gathering community, placing in the top 16 of the Mythic Invitational, winning a Grand Prix Tournament, and writing about Magic: The Gathering for ChannelFireball. Estephan is the first woman in the MTG Pro Circuit to win a Grand Prix and rank as high as she is in the history of Magic: The Gathering.

Magic Esports is taking diversity to the next level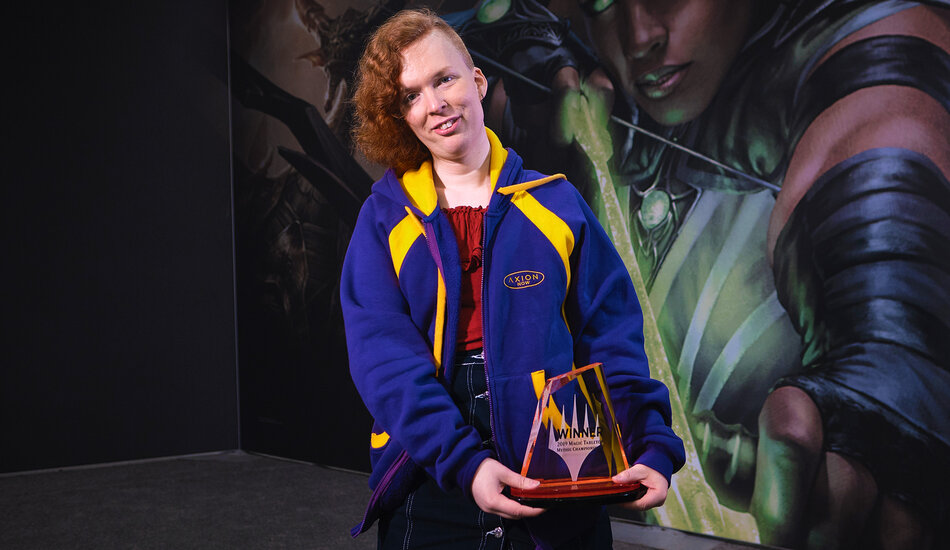 In addition to adding Savjz and Estephan to the MPL roster, Magic Esports is specifically seeking to diversify its tournaments and leagues even further in the near future.

"The barriers women face when attempting to play competitively are significant," the Magic Pro League said. "The MPL is making a purposeful effort to remove barriers and invite a slate of accomplished players who more fully represent the complete Magic community."

Magic: The Gathering is adding 16 "discretionary" slots for the upcoming Mythic Championships. The slots aren't replacing existing ones so nobody is excluded. The idea is to open up opportunities for those who under the "old format and rules" wouldn't have made it to a Mythic Championship to showcase their MTG skills.
MPL Weekly will air on May 18 via the Magic Twitch channel with Estephan and Savjz making up missed rounds. Many fans will be curious to see what decklists they bring to the War of the Spark Standard matches, along with the other MPL players who dominated in week one.