Streamers rejoiced and vented frustrations as they partook in the Magic: The Gathering early access streaming event that featured War of the Spark cards.

Wizards of the Coast gave MTG Arena streamers full access to cards and the War of the Spark Sealed draft to promote the game's newest expansion. Set to release on April 25 through MTG Arena, the expansion features 36 planeswalkers for the first time in Magic: The Gatherings history.

Twitch streamers invited to the event were given notifications earlier in the week and early access to build decks for their streams. The event was a success on many fronts, however, it still highlighted areas of improvement that need addressing.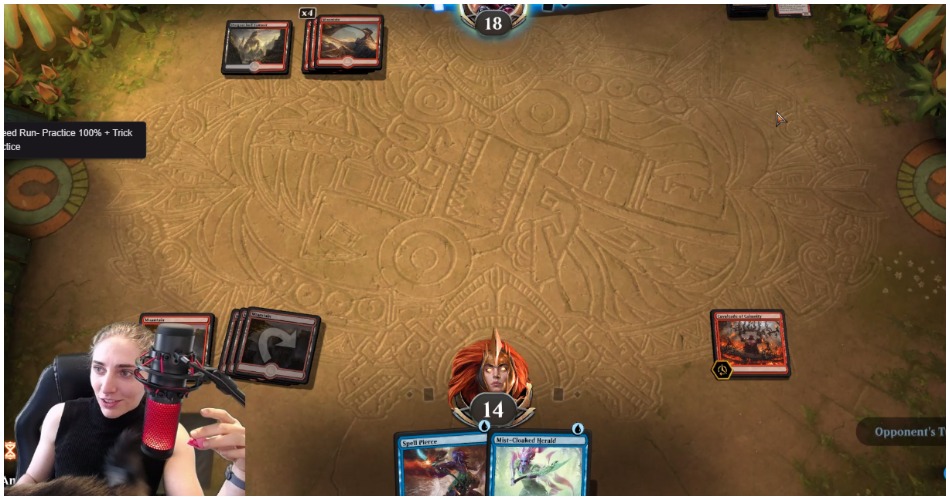 The two names bringing in the most views throughout the day were Noxious "ProfessorNoxLive" and Sean "Day9tv." Each averaged around 6,000 live viewers throughout. Not far behind in numbers were Amy "Amazonian," Kenji "NumotTheNummy," Jeffery "Sjow" Brusi, Luis "LSV,"  and Gabby Sparks.

Viewers were treated to a day full of janky deck builds running crazy combos and Limited Sealed draft play. Many lesser-known streamers were also invited to the early access event, with several like "CrassKitty" and David "AKA_Yannie" running 24-hour streams.

Sadly, Wizards of the Coast didn't promote those participating in their War of the Spark early access Twitch streaming event. Magic: The Gathering was contacted but never responded to our request for a list of streamers participating. For a company seeking to expand its Twitch viewership, not promoting the streamers felt like a step in the wrong direction.

The other major hiccup of the day occurred when viewers were unable to take advantage of the Twitch overlay, Deckmaster. The overlay (installed by streamers) allows viewers to hover their mouse over the cards to enlarge them. Created by Fugi, Deckmaster is a great tool for gamers who want to read and study the text on each card.

Either Wizards of the Coast isn't aware of the Deckmaster tool, or someone dropped the ball, because Fugi never received a list of the War of the Spark cards. This was a mishap that prevented many viewers from fully enjoying and learning from the streams.
A majority of streamers, however, stepped up to the plate and compensated for the mistake, explaining in further detail what was taking place during matches.  

MTG War of the Spark pre-release is April 26, with MTG Arena launching the expansion on April 25.