The final day of Limited draft in War of the Spark has come to an end, but not without some wild matches and a fair amount of controversy.

Round one of day two in Limited draft at MTG Mythic Championship II in London saw a reversed call made by a judge on the floor, along with Olivier Ruel (8-0) losing 2-0 in his first match. Round two of day two also saw some controversy in the match between Joao Andrade (green/white/red) and Fernando David Gonzalez (blue/black).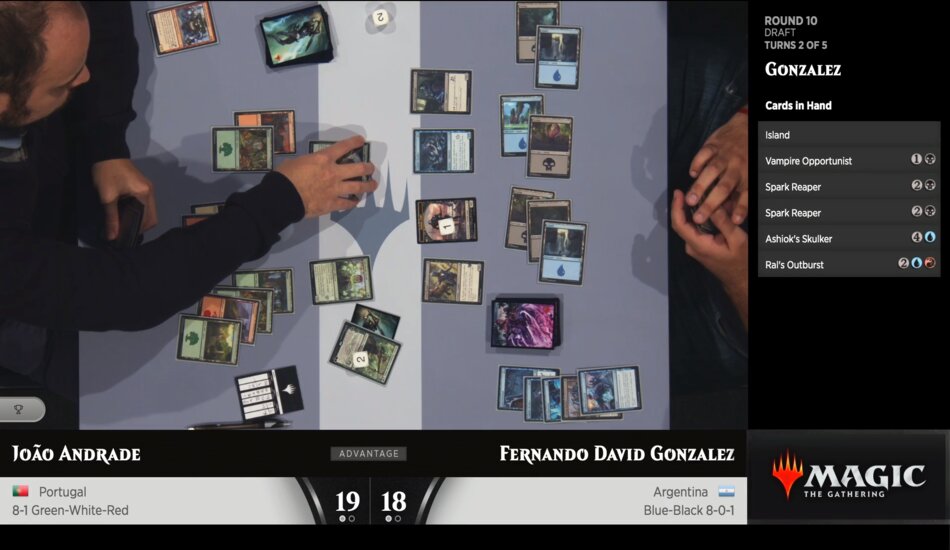 Andrade made a play and confusion ensued. Andrade wasn't clear about his steps when trying to proliferate off a Pollenbright Druid and then add a Giant Growth to the Pollenbright to defend against an attacking zombie army token.

Once the matter was cleared up, close to eight minutes had passed. The match ended up going into overtime (five turns), and neither player was able to seal the deal by turn five. For Gonzalez, this was his second draw in two days. Draws are only worth one point and having two draws could prevent him from getting into the top eight, even if he plays well during Modern Constructed.

Ruel went into round two playing against Yuyya Watanabe (who was involved in the round one controversy) and didn't have lady luck on his side this morning. Watanabe and his four-colored deck mopped the floor with Ruel, making him 8-2. Watanabe, however, progressed to 9-1. Ruel ended the War of the Spark Limited draft at 0-3, bringing him to 8-3 as he heads into Modern Constructed at the Mythic Championship II.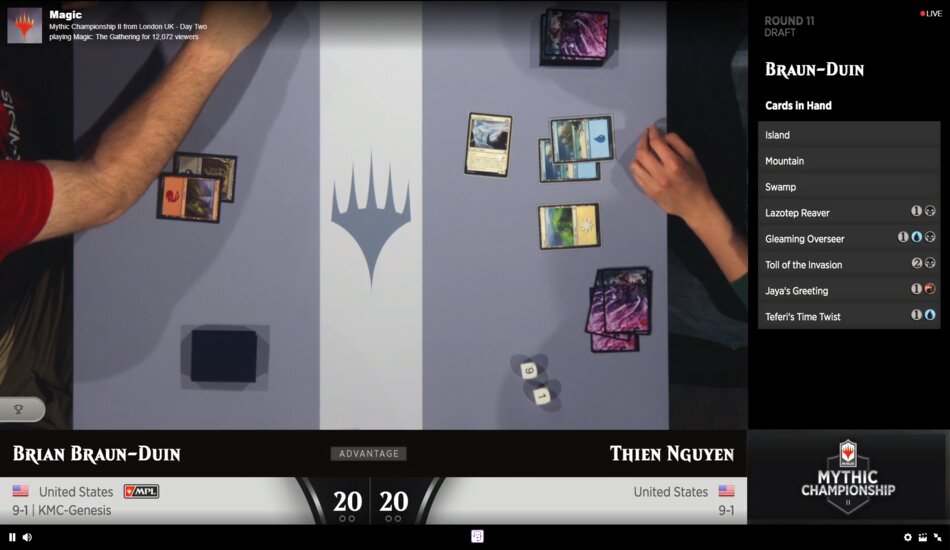 Brian Braun-Druin (BBD) paired up against Thien Nguyen for round three of day two War of the Spark Limited draft, with both players sitting at 9-1. After each player claimed a win, Nguyen edged out BBD to end the morning at 10-1.

Day two Mythic Championship II Modern Constructed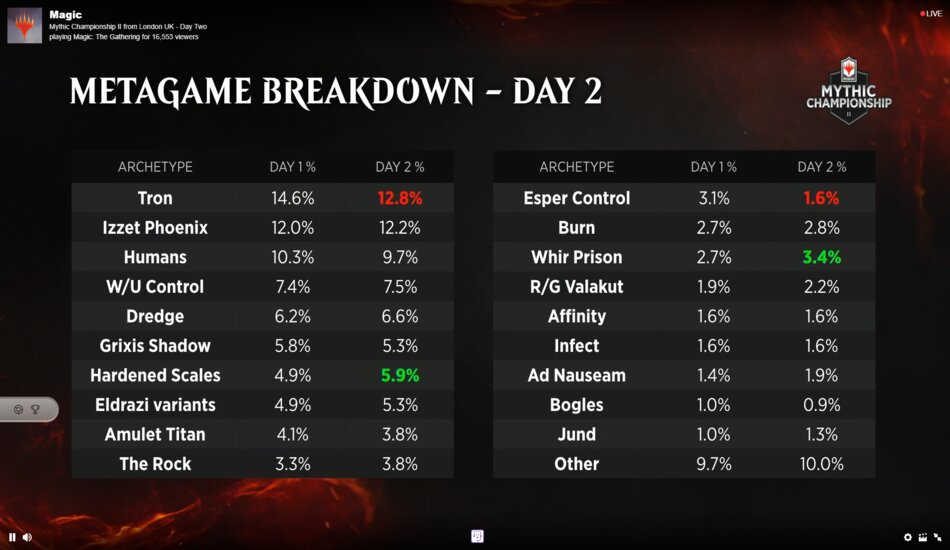 As players head into day two of Modern Constructed, rankings from Limited draft matter. Those who have an 8-3 ranking are fighting an uphill battle to get into the top eight by the end of the day.

Over 300 players are heading into day two of Modern Constructed and the metagame conversion rate statistics are looking to be about the same as day one. The London mulligan is helping Tron players, but it's not dominating as many feared.
The largest adjustment in decks is Esper Control, which is surprising since Ruel had an 8-0 day one with it. Hardened Scales sees a one percent increase and White Prison also increased slightly.
Stay tuned for results from Modern Constructed on day two in London at the MTG Mythic Championship II and to learn who makes the top eight heading into day three.
Updated Leaderboard after round one Modern Constructed