The national finals for the Free Fire City Open (FFCO) 2021 took place on Aug. 15. Twelve teams from across India fought for the title of champions and their share of the Rs. 6 million (approximately $80,000) prize pool.
Teams played six matches across Bermuda, Purgatory, and Kalhari to determine the winners. Broadcasts for the event were available through Free Fire Esports India's YouTube, Facebook, and Booyah channels.
Hyderabad Nawabs took first place, with the Delhi Titans and the Lucknow Tigers sitting at second and third, respectively. Here are the overall standings after the tournament ended, as well as a match-by-match breakdown of the scores.
Overall Standings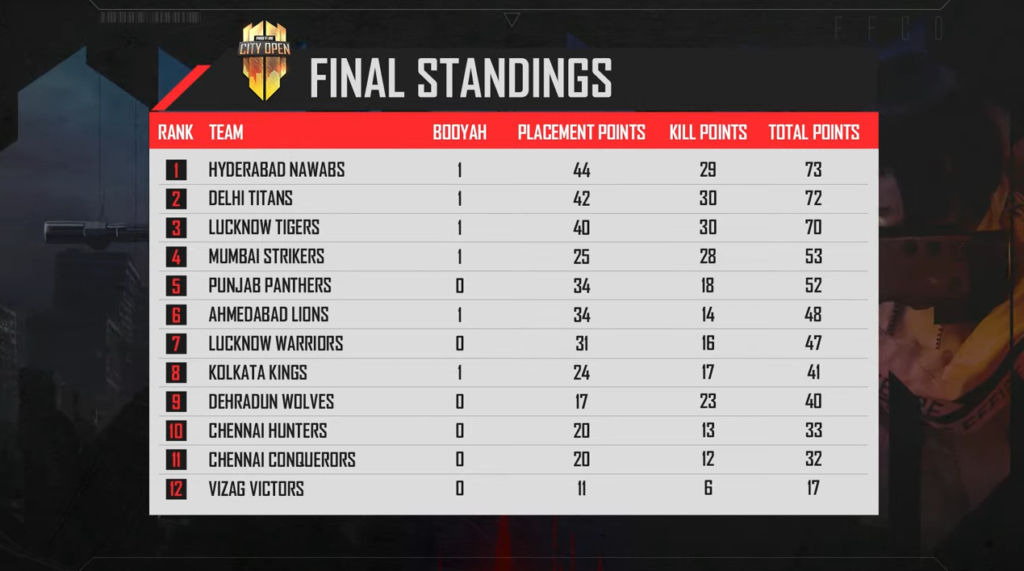 Scoreboard per match
Match six: Kalahari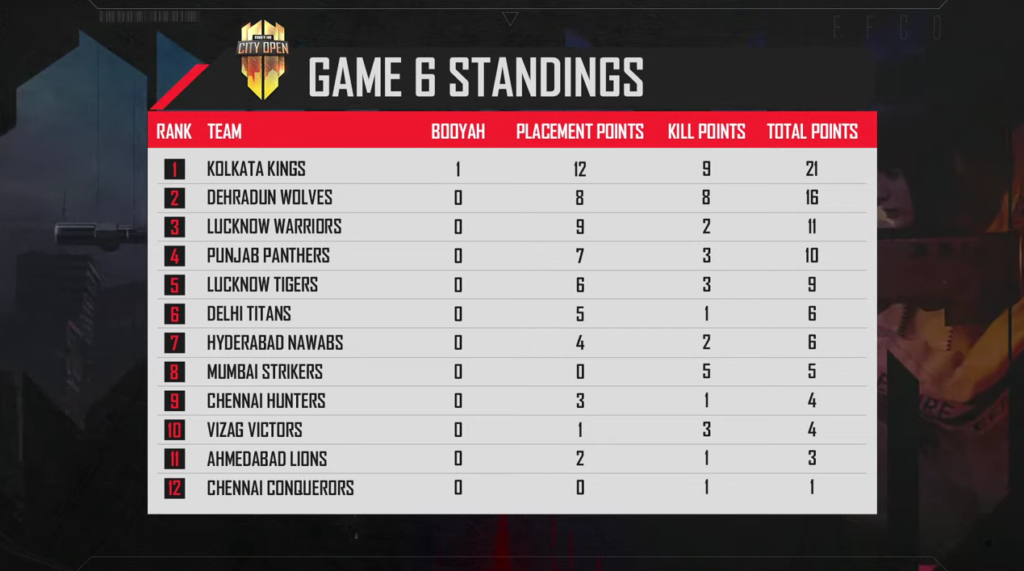 Match five: Purgatory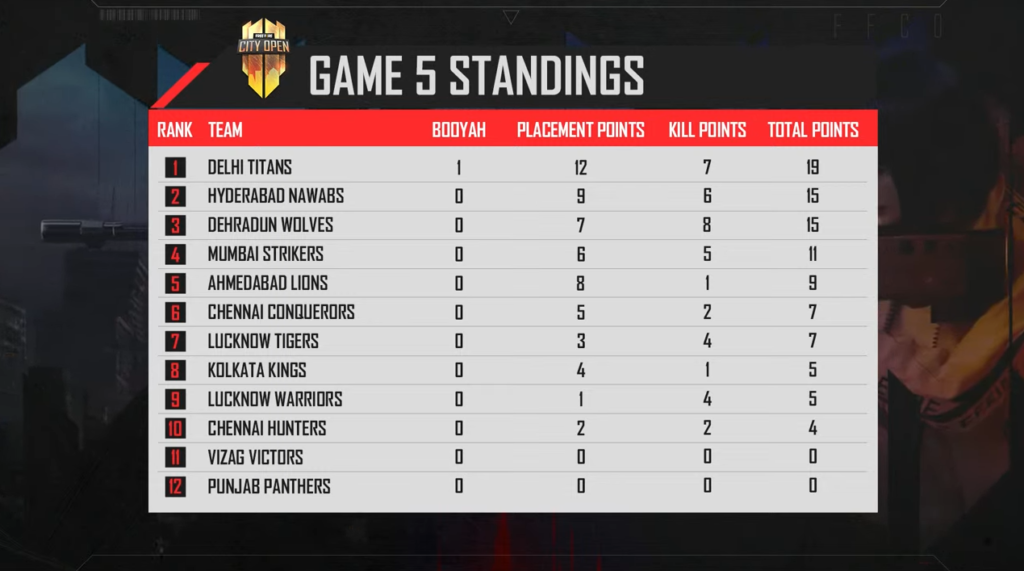 Match four: Bermuda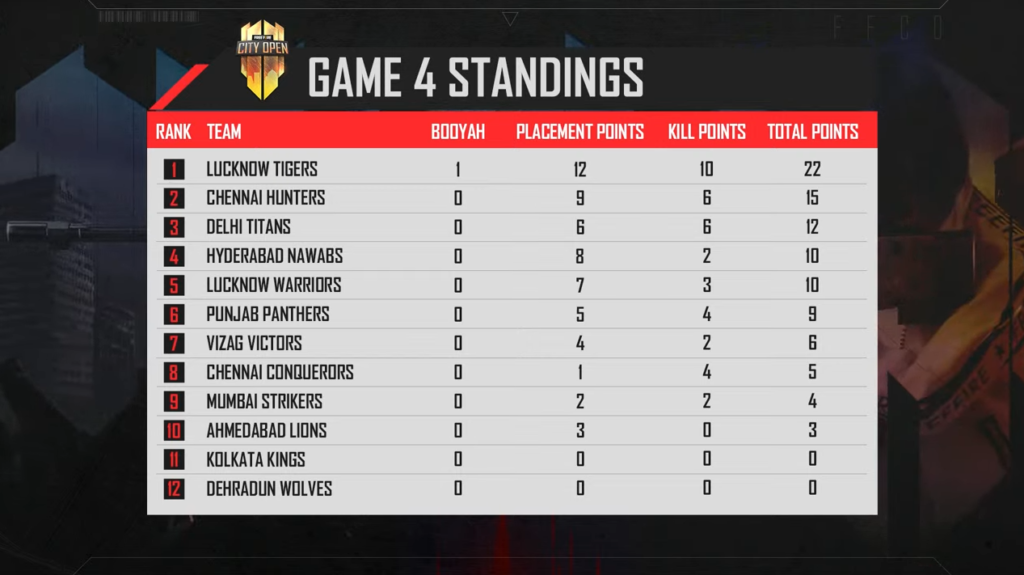 Match three: Kalahari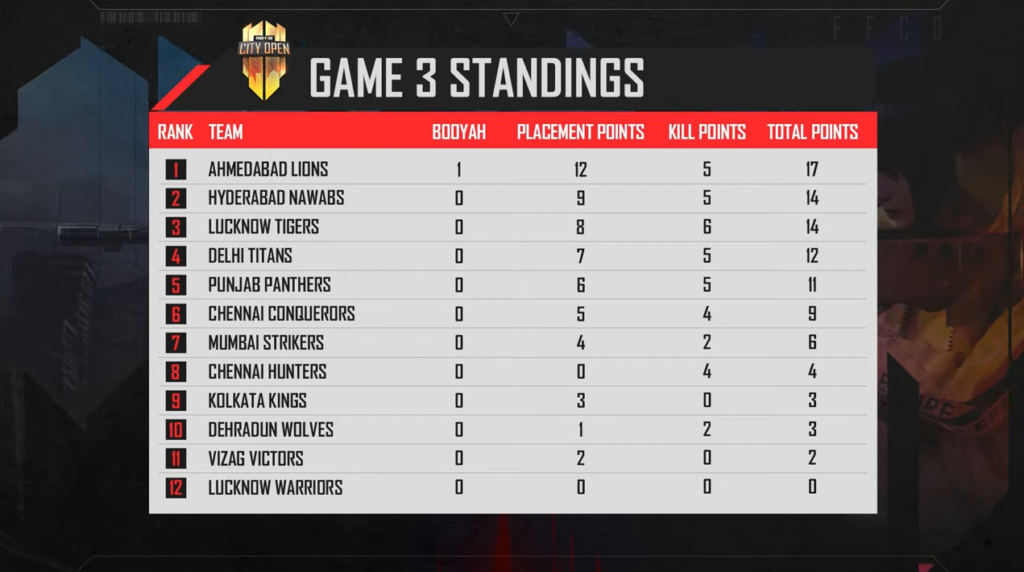 Match two: Purgatory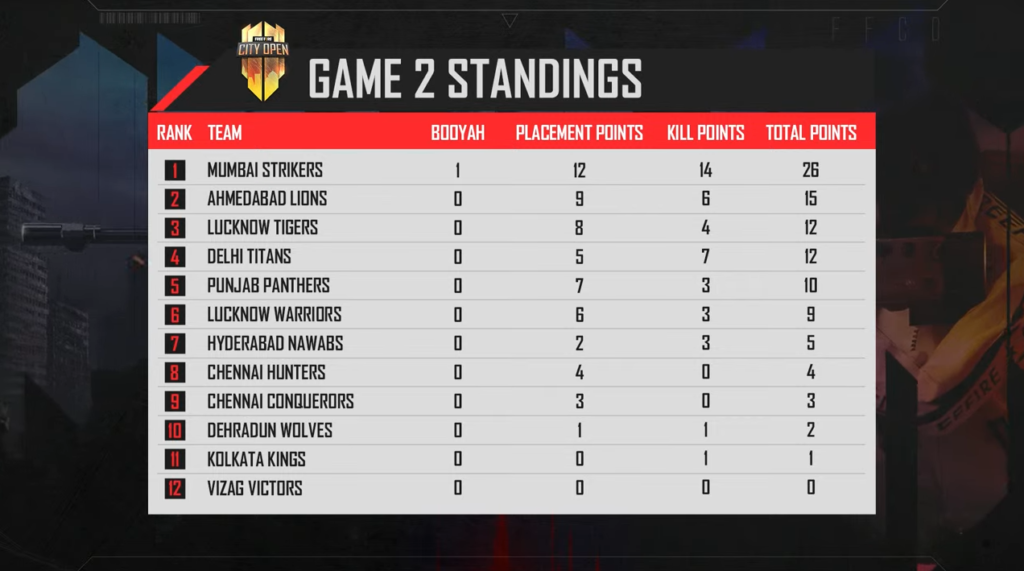 Match one: Bermuda