The brief offseason between the 2018 Spring and Summer Splits in the NA LCS was pretty quiet. Some teams at the bottom made moves, but most of the top squads kept a low profile. Then Cloud9 shocked everyone by blowing up its roster.
Mid laner Nicolaj Jensen, Zachary "Sneaky" Scuderi, and Andy "Smoothie" Ta were benched. All three have garnered MVP consideration in the past and are considered the team's best players. The revamped roster went 1-1 in the first week of the Summer Split, but the move remains baffling.
We looked at the team's play before and after the controversial decision to try and figure out what's going on. We also looked at what the organization and players have said to get a sense for their thinking.
This was a huge shakeup to a team that's been so successful in the past. How they handle the next few weeks will have a huge impact on their future.
Oh so close
The reason Jensen, Sneaky, and Smoothie are so highly regarded is because since they've been together, Cloud9 have been one of North America's top teams. They were the only NA LCS team to advance past the group stage at both of the past two World Championships.
Domestically, they've been so close to winning another LCS title that the fans could practically taste it. In the spring playoffs last year, they outplayed rivals TSM for nearly the entire match and had an advantage in the deciding fifth game before Jensen misplayed the game-ending teamfight.
Who knows what would have happened had they won that game. The last time Cloud9 held the LCS championship trophy, Hai Lam was their leader. With Hai gone, this was a crucial chance for a new generation of C9 stars to take hold of the region. It would have made them North America's representative at MSI at the very least—maybe it could have even been the defining moment that Jensen, Sneaky, and Smoothie still have yet to achieve.
But they didn't win, and TSM retained control of the region. The team faltered in the next two splits as the others realized that this trio just isn't that scary. Some of that is due to their attitudes about the game.
Lackadaisical attitudes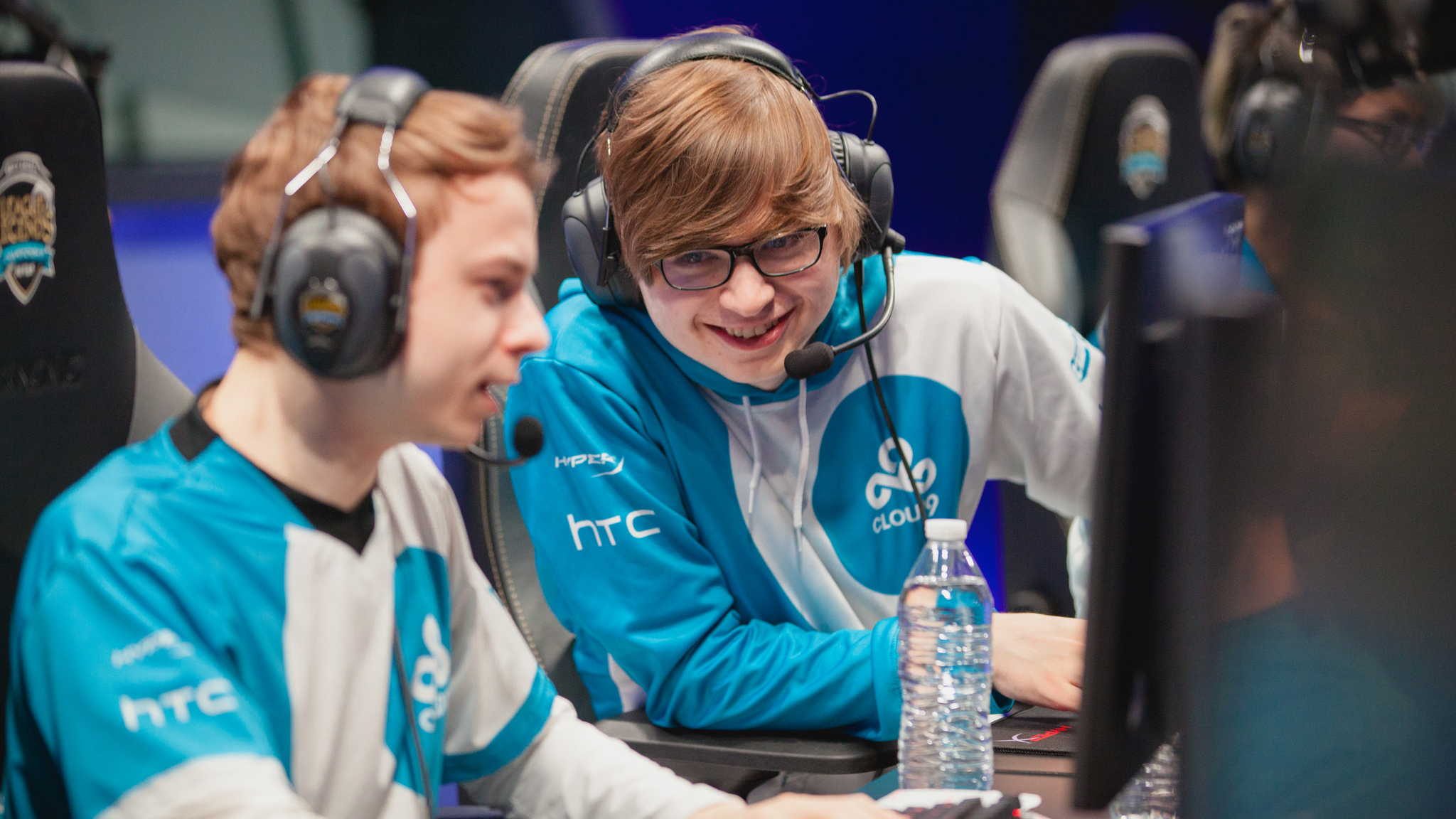 Cloud9 have historically been a loose, friendly bunch of guys. Sneaky in particular is a fun-loving guy who's known as much for his alluring cosplays as his teamfighting prowess. That has its advantages: Sneaky almost never tilts in-game. But it can have consequences as well.
Not serious enough
During the last quiet offseason, an article was published that showed a day in the life of a Cloud9 player. It detailed everything, from when they woke up to what they ate, their scrim practices—though not results—all the way until bedtime. It was a great piece that showed C9 fans how their favorite players prepared for the season.
But the reaction from other players wasn't totally positive. Gen.G support Jo "CoreJJ" Yong-in was streaming when he and SK Telecom T1 ADC Bae "Bang" Jun-sik read the article. Their reactions were ones of astonishment. Bang was shocked that the players were allowed to eat at their desks. And both seemed perplexed by C9's decision to stop scrimming so the players could have free time.
It seems like this behavior was bothering C9's coach, Bok "Reapered" Han-gyu. Reapered started as a pro player in Korea and spent time in the SKT organization, which gives him a lot in common with CoreJJ and Bang. In an interview with Inven after last Sunday's match, he explained his thoughts on C9's culture.
"The team's atmosphere was the issue," Reapered said. "The team's atmosphere was too lenient [and] relaxing, and there was no sense of competitiveness."
Scrim to win
The team's scrim habits were a particular pain point for Reapered.
"C9's scrim quality was never that good," he told Inven. "Our concentration would drop and the players' goal to take something away from practice decreased. It is not necessarily the players not giving it their all, but they easily accepted defeat and cared less about the scrim results."
Reapered then went on to praise the Academy players who were elevated to starter status for their work ethic in scrims.
"The three players from Academy are extremely dedicated," he said. "The amount of effort they put into improving themselves is staggering. We have increased the number of scrims we play. Usually, the higher the quantity of scrims, the quality decreases. However, the quality of our scrims has also increased. With this roster, I am able to feel what I have never been able to feel from the previous roster."
Results on stage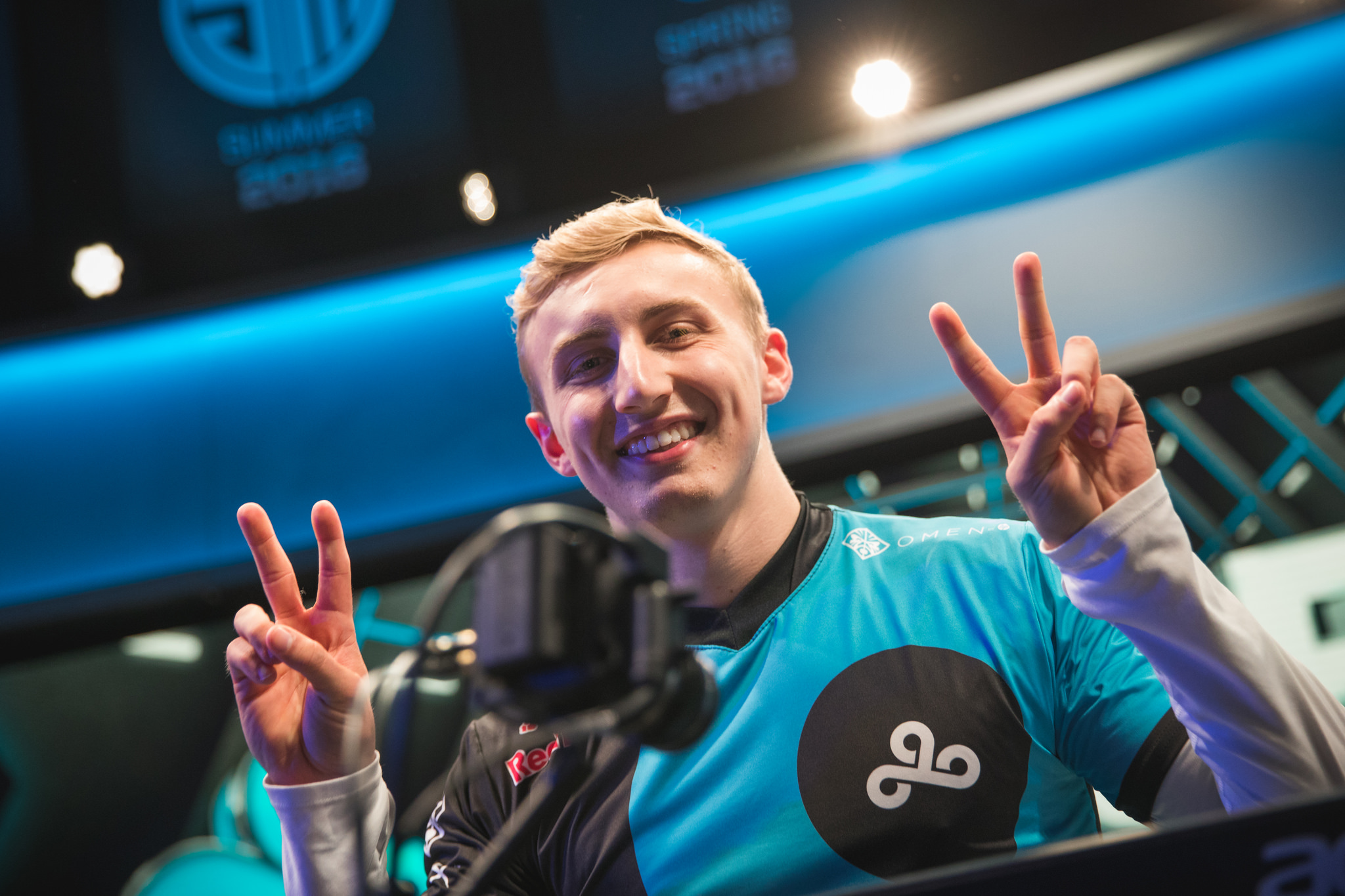 The problem is that scrim results don't always translate to on-stage performance. Questions over his mentality in front of a live audience have dogged mid laner Grayson "Goldenglue" Gilmer for years.
In contrast, the old roster could usually put behind whatever plagued them in scrims to perform when it mattered. Those deep runs at Worlds didn't come by accident—they were placed in a group with SKT both times and beat the likes of Flash Wolves and EDG to secure their spot in the quarterfinals.
But Reapered was convinced that the trend of gutting out clutch wins couldn't continue. After all, as the rest of the NA LCS leveled up, Cloud9 fell behind. They weren't really contenders in last split's playoffs.
"[As] head coach for two years, I [have] a good grasp on how we will perform," Reapered said. "From the previous roster, I had the feeling of, 'I don't think we will make it to playoffs.' Players on the winning team have lasers coming out of their eyes, because they hate losing. We didn't have that. A change had to be made."
Letting the game come to them
One of the flaws of the old roster is that, too often, they let the game come to them. That isn't to say they weren't proactive—Smoothie loved to back early and roam with boots, their junglers could be very active, and strong individual laning usually had them ahead.
But against better teams, C9 were most comfortable letting the game stall out, farming until Jensen and Sneaky could take over teamfights. They would give up tempo even when they didn't have to and dive opportunities were available.
C9's response to their passivity was to draft splitpush comps and use their top laner to push. This worked for a time before other strong teams figured it out. In the end, Liquid swept C9 in last split's playoffs by outplaying the splitpush.
So how will the team reinvent itself with the new players?
A bet on Reapered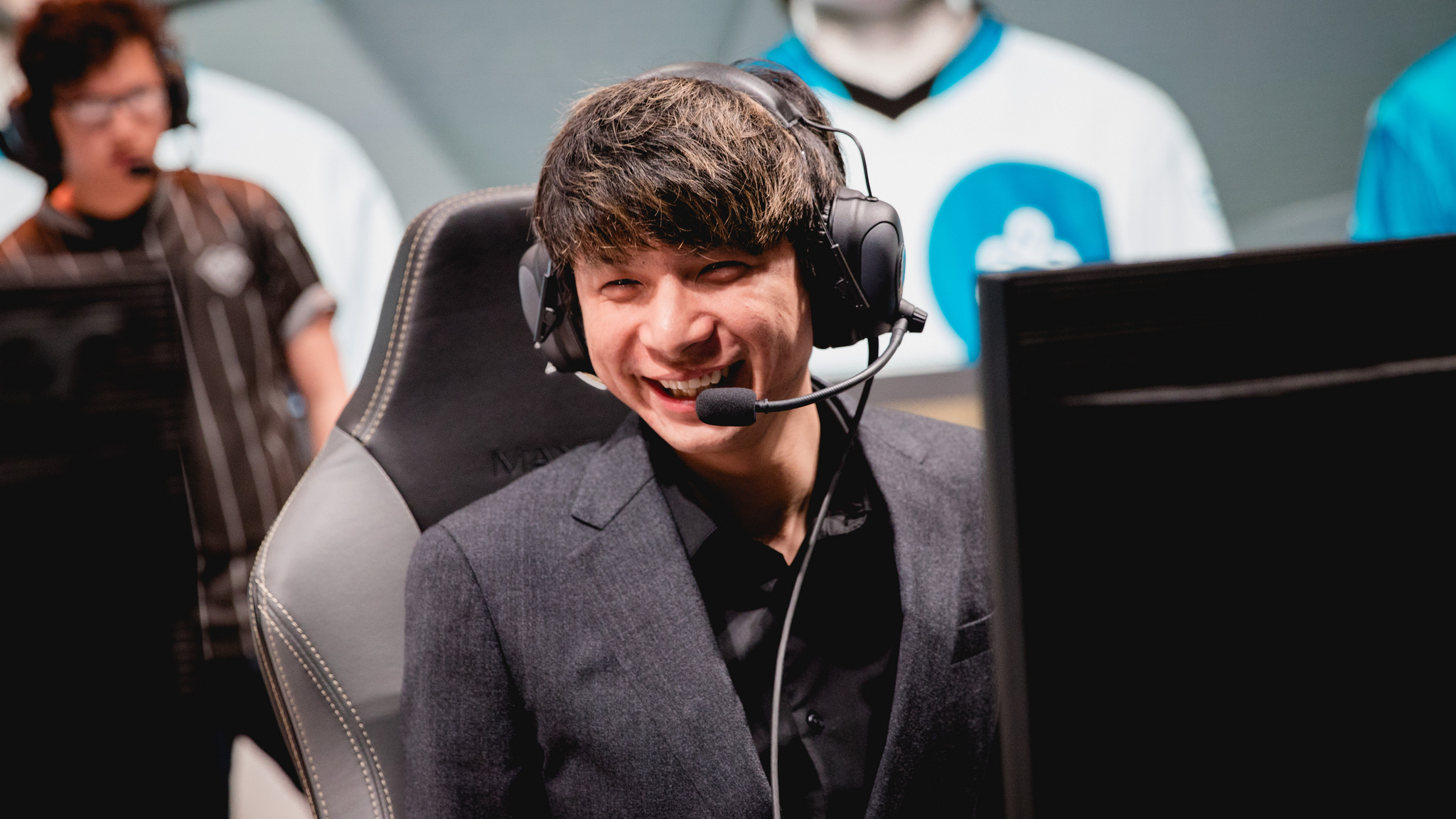 The first two games of this split didn't reveal much. The first was lost on a botched level one where the C9 bot lane of ADC Yuri "Keith" Jew and support Tristan "Zeyzal" Stidam seemed to forget a Morgana was on the other side. It was an inexcusable play, the type of growing pain that C9 fans were worried about when the switch was announced.
The second game against OpTic went better as C9 found more success pushing into enemy territory. OpTic still punished some C9 mistakes, but it was a much more proactive game than we're used to seeing from C9.
The question is whether the team could have done the same, or better, with the old players in the lineup. We know from his solo queue accounts that Sneaky is struggling to pick up bruisers. But the win over OpTic came with Keith on Lucian, a champion Sneaky is well versed with. The old players certainly can play the champions and the style Reapered wants.
So it goes back to the team's culture. The substitutions weren't about strategy, they were about creating an environment where the coach, not the star players, sets the tone. It's about sending a message—not only to Jensen, Sneaky, and Smoothie—that the organization will choose the coach over the players.
100 percent
That's a powerful message. Coaches in professional League aren't typically given the deference their star players are afforded. TSM, another good team that has faced questions over its failings throughout the years, has churned through coaches while keeping the roster mostly intact.
The fact that C9 CEO Jack Etienne is putting so much faith in Reapered is unusual. Etienne made his thought process clear in a post-match interview with Travis Gafford on June 17 after C9's win over OpTic.
"I told [Reapered], 'Hey, I follow your lead," Etienne said. "'If you want to make these changes, I back you 100 percent.'"
For the first time in its history, C9 will be betting on its coach instead of its players. There's risk in the move—alienating the players could backfire. Smoothie and Sneaky posted joking replies on social media after their benching was announced.
But Etienne made it clear that he's sticking with his coach, and wasn't happy with his players' attitudes, possibly alluding to those earlier problems of culture. "I wasn't happy with their response," he said. "I think that didn't show a lot of maturity, and I hope they change."
We don't know when Jensen, Sneaky, and Smoothie will have changed enough to be subbed back. But it's clear that if they are to return, they'll have to make the same move that their owner did—have their coach's back, 100 percent. And that has to extend past the stage to how they approach their jobs on a daily basis.
This is Reapered's team now. We'll see throughout the rest of the split how far he can lead them.