SK Telecom T1 were once the undisputed kings of League of Legends. Then, after two dropped LCK championships to KINGZONE DragonX (formerly Longzhu Gaming) and a crushing defeat at the 2017 Worlds finals to Samsung Galaxy, the kings had finally fallen.
There's now a void in the world of pro League—a void that needs to be filled. After today's semifinals match between KINGZONE and the LMS' Flash Wolves at the 2018 Mid-Season Invitational, both KINGZONE and the LPL's Royal Never Give Up will fight on the most important stage of their careers so far to claim the tournament trophy.
No, it's not as big as Worlds, but while the players on both RNG and KINGZONE have come extraordinarily close throughout their long careers, they've never claimed an international title, aside from KINGZONE jungler Han "Peanut" Wang-ho.
It'd be an understatement to say that there's a lot of weight riding on the shoulders of these players. In the fallout of SKT's undoing, RNG or KINGZONE will finally ascend to greatness. The other will go home in defeat, with another notch on their belt of international failures.
Not just a trophy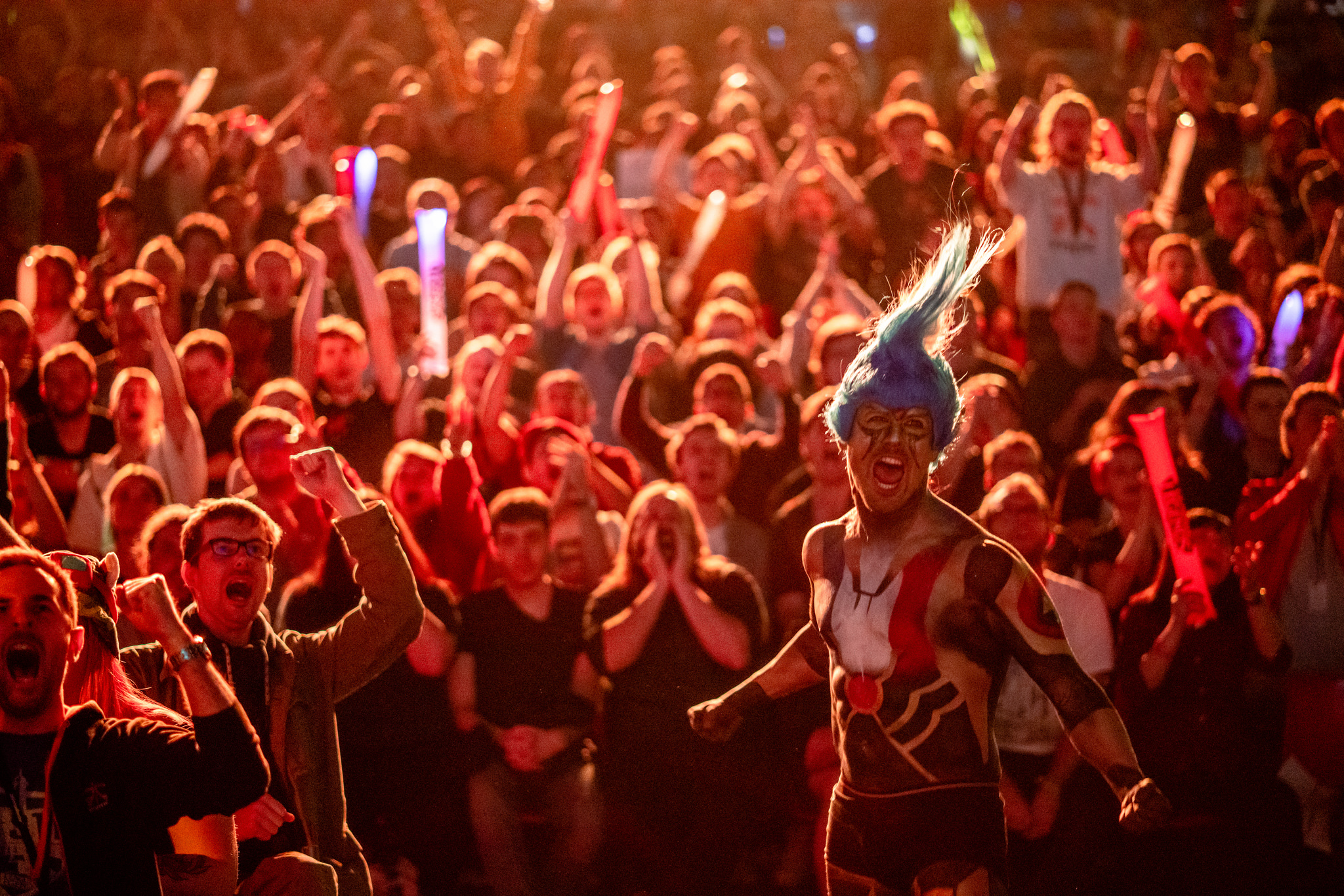 This year's MSI isn't just this year's MSI, if that makes any sense. In other words, it's not just an international tournament, a trophy, or the prize money on the table that makes it significant.
When SKT were utterly destroyed at Worlds last year, Samsung Galaxy became the undisputed best League team in the entire world. Well, after the Samsung roster was bought out by KSV Esports and later rebranded to Gen.G, they had an absolutely terrible 2018 Spring Split.
This was the exact same roster that chewed up and spit out three-time world champions mere months ago on the Worlds stage, and they were struggling, to put it as kindly as possible. Not only did they play poorly all split, but to make matters worse, they were knocked out in the wildcard round of the LCK Spring Split playoffs by none other than SKT.
Needless to say, they're certainly not the best team in the world anymore. If they played against half the teams in the playoffs at MSI like they played during the Spring Split, they'd be dismantled. The title of "best in the world" is now up for grabs, and whomever hoists the MSI trophy will claim it for themselves.
So, who really is the best in the world?
Both KINGZONE and RNG have solid claims to that throne. RNG have a legendary marksman in Jian "Uzi" Zi-Hao, who's the undisputed best ADC in all of China. Not only that, but several times throughout his six-year career (including right now), he's been in contention for the title of best ADC in the entire world.
Despite those claims, he's still never won an MSI or Worlds title, even though he's made it to the Worlds finals twice, and both the semifinals and quarterfinals once. Go ahead and guess who eliminated him three out of those four Worlds appearances (it was SKT, just in case you didn't want to look that up).
His teammates, including jungler Liu "Mlxg" Shi-Yu, mid laner Li "Xiaohu" Yuan-Hao, and top laner Yan "Letme" Jun-Ze, have been with him through a couple of those. This RNG squad led by Uzi has lived in SKT's shadow for years, and now, with SKT out of the way, they look better than ever before.
The Korean legacy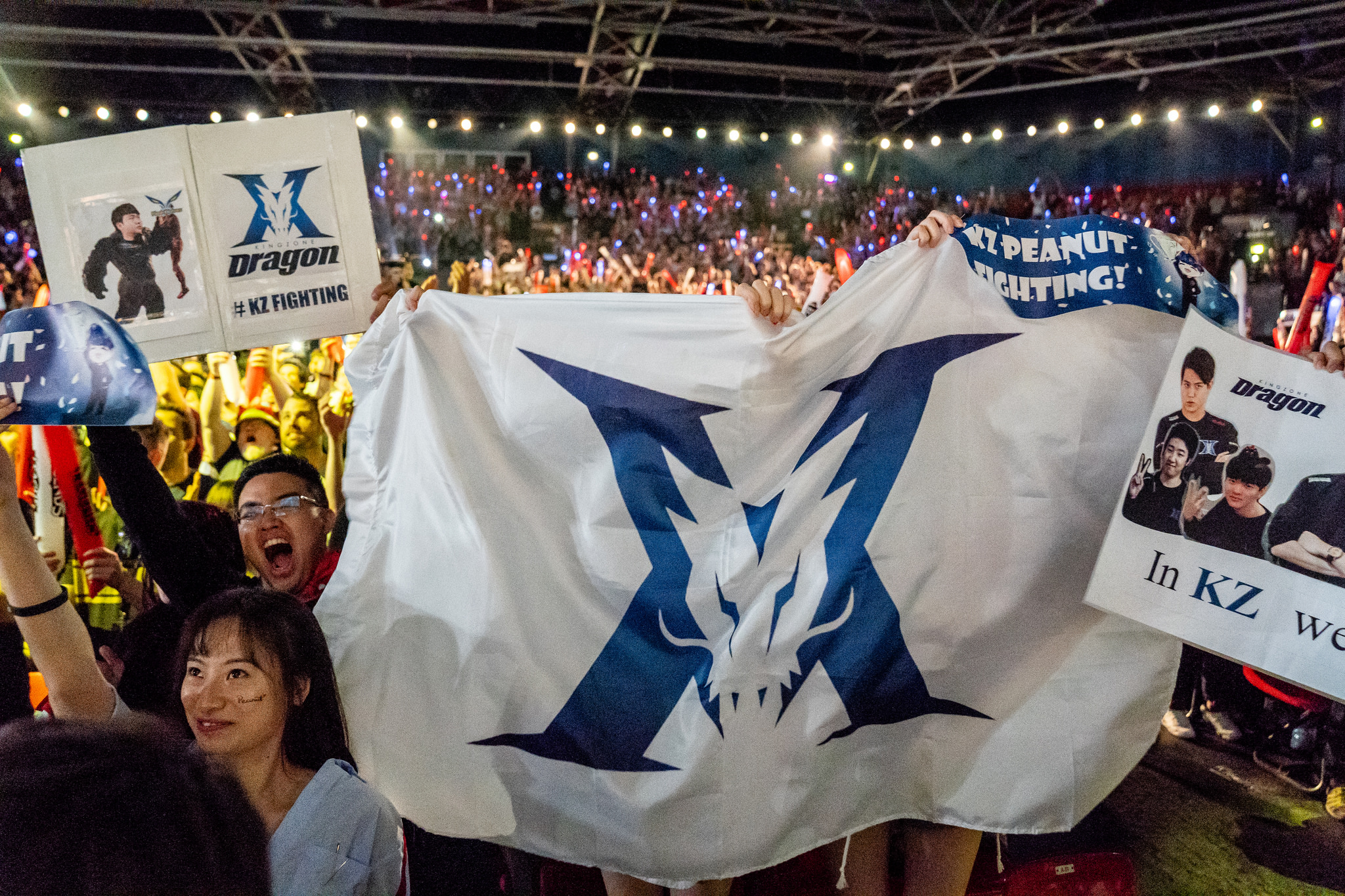 It seems silly to say that KINGZONE's claim as the greatest team in the world lies within their region, but it's too important of a factor to ignore. Korean teams have won the last five Worlds and the last two MSI titles. That level of unprecedented regional success should weigh heavily on the minds of both teams heading into the finals.
There's one tiny, little detail to point out, though. All seven of those international titles earned by Korea were won by two teams—Samsung and SKT.
KINGZONE aren't just here to prove that Korea is still the best region. They're also here to prove that they, as a team, can match the success of their predecessors. In other words, they need to show that the LCK breeds excellence, and that it wasn't just those two teams.
RNG aren't the only team with international pedigree. KINGZONE's roster is full of legends, just like them. For starters, they're the only team with an actual international champion. Jungler Peanut was on the 2017 SKT squad that conquered MSI, and he was with them when they placed runners-up at Worlds last year, too. There's a theme here, just in case you missed it.
Whenever you want to bring up international success in League, it always seems to circle back to SKT.
Before playing for SKT, however, he spent some time on one of the best teams in the LCK—the ROX Tigers (formerly KOO Tigers). ROX were sort of the LCK equivalent to RNG. They were always good, perhaps even great, but they were consistently bested by either Samsung or SKT, with more losses to the latter. RNG weren't the only team firmly kept at bay by those two Korean juggernauts, after all.
Peanut was on ROX for only one year before joining SKT, but ROX was home to other monsters. Often heralded as one of the best bot lane duos in the world, ADC Kim "PraY" Jong-in and support Kang "GorillA" Beom-hyeon have been through the ringer. Not only were these players on the Tigers together, but they also owe the NaJin organization for their start in the pro League scene.
Just like Uzi, they've been to more world championships than most players in the scene. PraY alone has been to five Worlds, three of which were alongside GorillA. Of those five, he was knocked out by SKT thrice, and once by Samsung.
But now, at MSI in 2018, SKT is gone. Samsung is gone. It's just two teams from the LPL and LCK, filled to the brim with grudges, at the end of the tournament. One of them is the best team in the world, and they'll prove it tomorrow starting at 5am CT (12pm CEST) in Paris.