This article is brought to you by LoLwiz — The No. 1 in-game stats app.
---
For the first time since 2015, the Fnatic flag has flown dominant atop the EU LCS. After routing four-time defending champions G2 Esports in just three games, Fnatic established a new era preeminence over the region.
G2 had a good run, building what will go down in history as a dynasty. But a major offseason roster shuffle meant this year's team looked very different from ones of years past. Given the level of play we just saw from Fnatic, however, it might not have mattered even if G2 kept everyone around. They were that dominant.
So how did they do it?
He's not Baby Faker—he's just Caps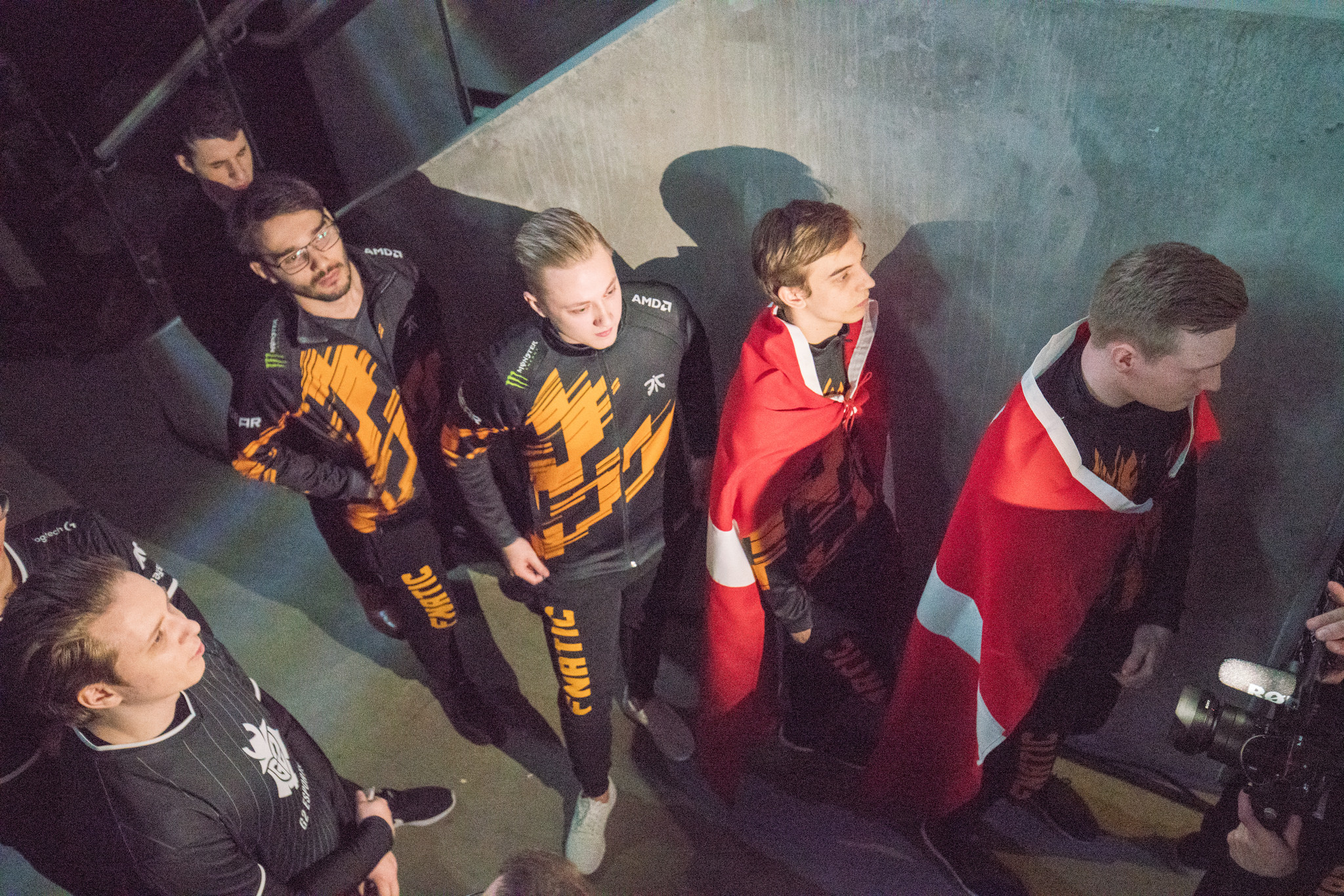 When Fnatic mid laner Rasmus "Caps" Winther made his LCS debut in 2016, it was to considerable fanfare. He was given the nickname "Baby Faker" due to his dominating performance in EU solo queue that reminded people of SKT star Lee "Faker" Sang-hyeok.
That name proved dubious as critics mocked him for his mechanical misplays and Fnatic's inability to play around mid lane priority. But this year, Caps has shed the cheesy nickname and become his own man. Fnatic have learned how to play around Caps more consistently and he has provided more presence in the mid lane.
The ultimate test for Caps came in the form of G2's Luka "Perkz" Perković, who was an MVP candidate this split. Caps took Karma into Perkz's Ryze in the first game—a big risk given Karma's relative lack of damage. But he did well enough to bait Perkz into picking the Karma himself in the second game. And that's when Caps popped off.
Pulling out a pocket Zoe and playing in front of his home country crowd, Caps dominated Perkz. We had never seen a performance quite like this from the Fnatic mid laner.
Kill after kill after kill went Caps' way. He's known for popping off like that. But in between those star moments, he also provided consistent pressure that allowed Fnatic's real MVP to scale.
Fnatic's MVP carries the day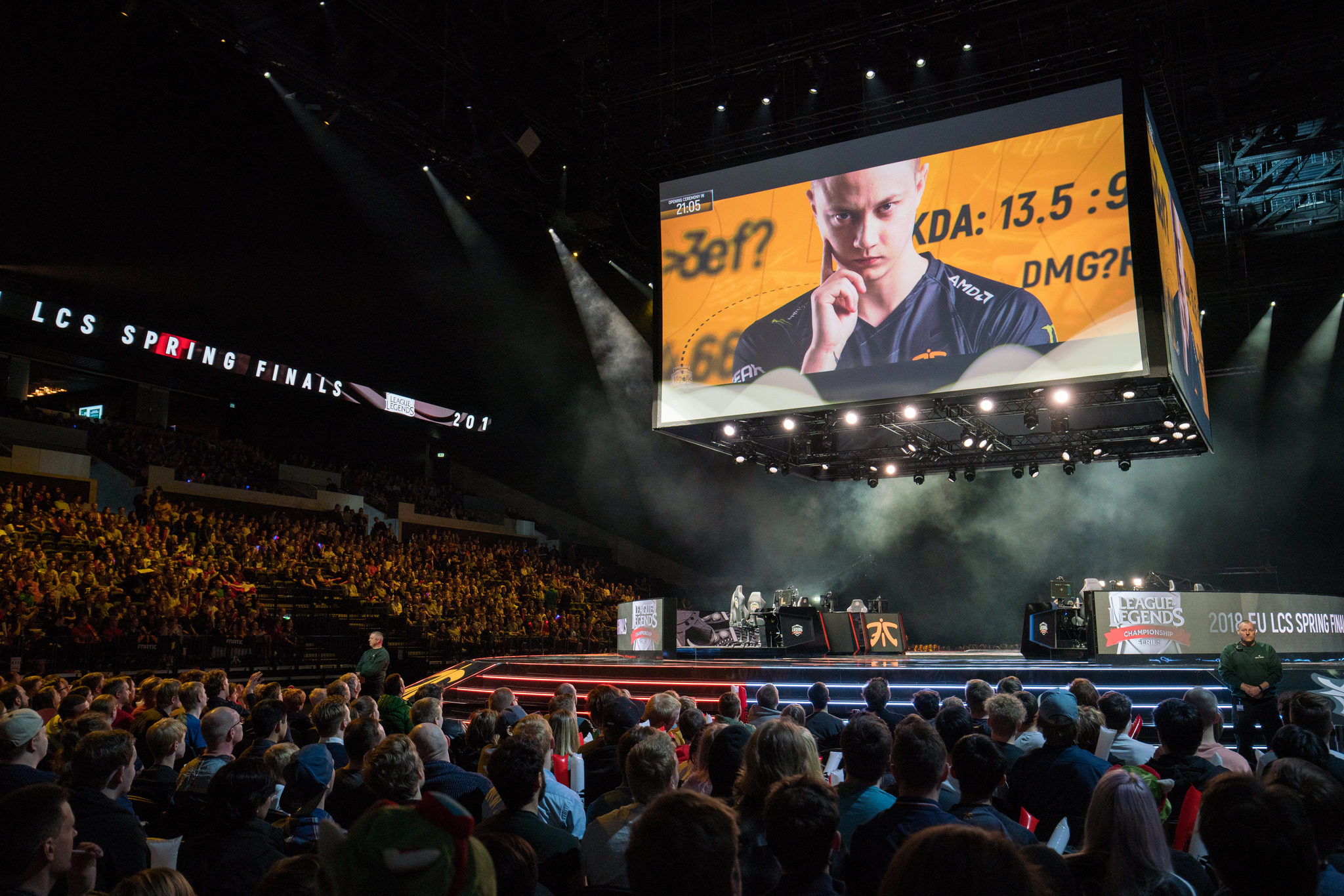 Fnatic ADC Martin "Rekkles" Larsson won a well-deserved MVP award before the match. And against G2, he showed why he earned it.
In all three games, facing the uncomfortable prospect of facing Rekkles in a teamfight, G2 opted to try for a contested Baron to turn the game. And in all three games, Rekkles made them regret it.
Wait, is a double kill not enough? How about a Penta?
G2 gave Rekkles his beloved Tristana in games one and three and helped add to Rekkles' MVP highlight reel. But even when the Trist was taken away in game two, Rekkles went off on Sivir. How about another Penta?
Two Pentas in two games—what a performance from Rekkles. G2 would never recover from that. Their macro fell apart in game three because they were too afraid to engage against Rekkles.
---
Sunday's match was bound to be historic no matter the victor. Had G2 won, their mind-boggling five-straight regional titles would be nearly unrivaled in the history of the sport. But Fnatic had a mind to make history of their own, and with their crisp performance, they did it.
Fnatic will now head to MSI as Europe's representative, where they hope to improve upon G2's finals performance from last year. If they win that event, they'll make history once again.
About the author