Summer is a time of fun and relaxation, and Riot makes no exception to that rule with League of Legends' annual Pool Party skin line, which features Caitlyn, Zoe, and Gangplank this year.
The skins will arrive on live servers this week, along with brand new chromas for previous Pool Party skins and a summer-themed event. While we expect the skins to become available once the event starts on Thursday, there's a slight chance they will be in the in-game store once Patch 8.15 drops on Wednesday.
Before you dive headfirst into all the new League content, here's everything we know about the new skins.
Artwork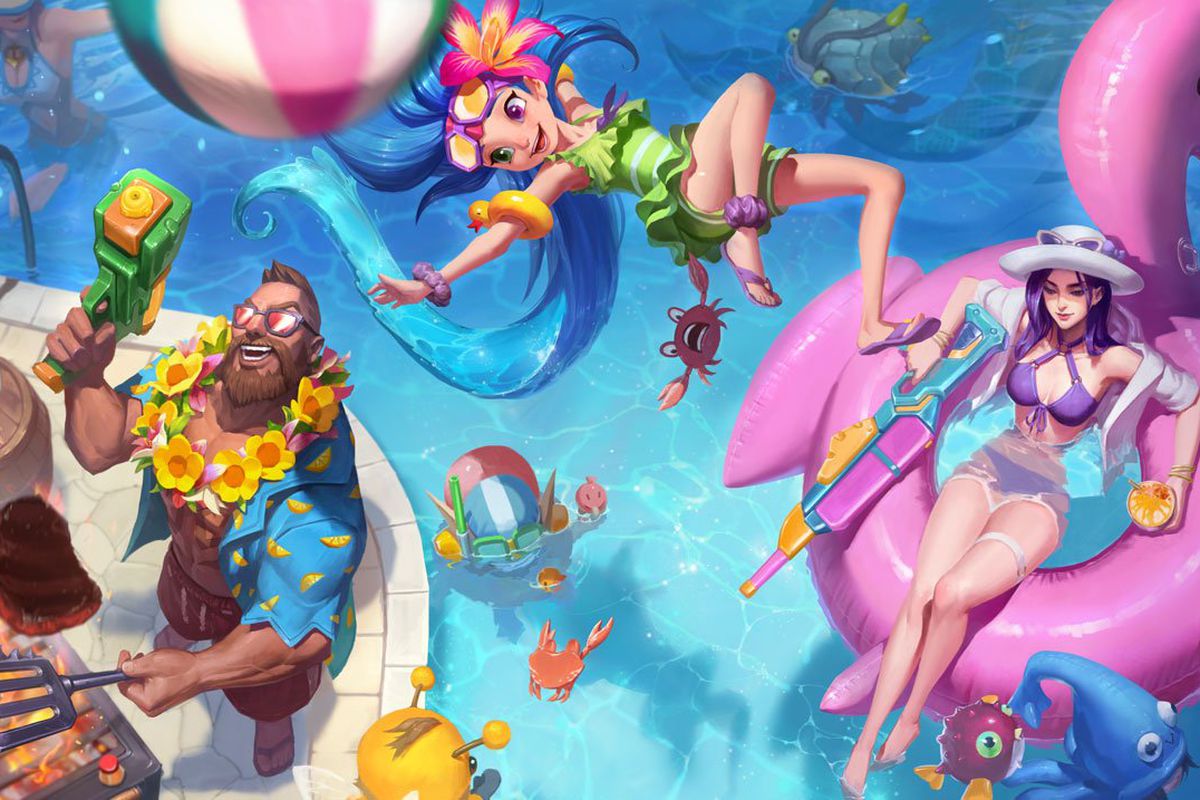 Price
Each skin will cost 1,350 RP and they likely will not be Legacy skins, meaning they should be available for purchase year-round.
Features
Each skin will bring:
New models and textures themed around pools and summer fun
New spell visual effects on all spells
New sound effects on all spells
New recall animations
In-game previews
Zoe
Gangplank
Caitlyn