At the end of League of Legends season seven, few players in competitive League were as synonymous with their teams as top laner Andrei "Odoamne" Pascu was with H2K Gaming.
It's incredibly hard to find a franchise player in such a fickle industry. But if there were such a player, Odoamne would be it. H2K were the team he first qualified for the LCS with, back in 2014. He led them to Worlds twice, including a semifinals run in 2016. It seemed like he would never leave.
But last offseason, amidst a historic shakeup across the European landscape, Odoamne decided it was finally time to strike off on his own.
Leaving H2K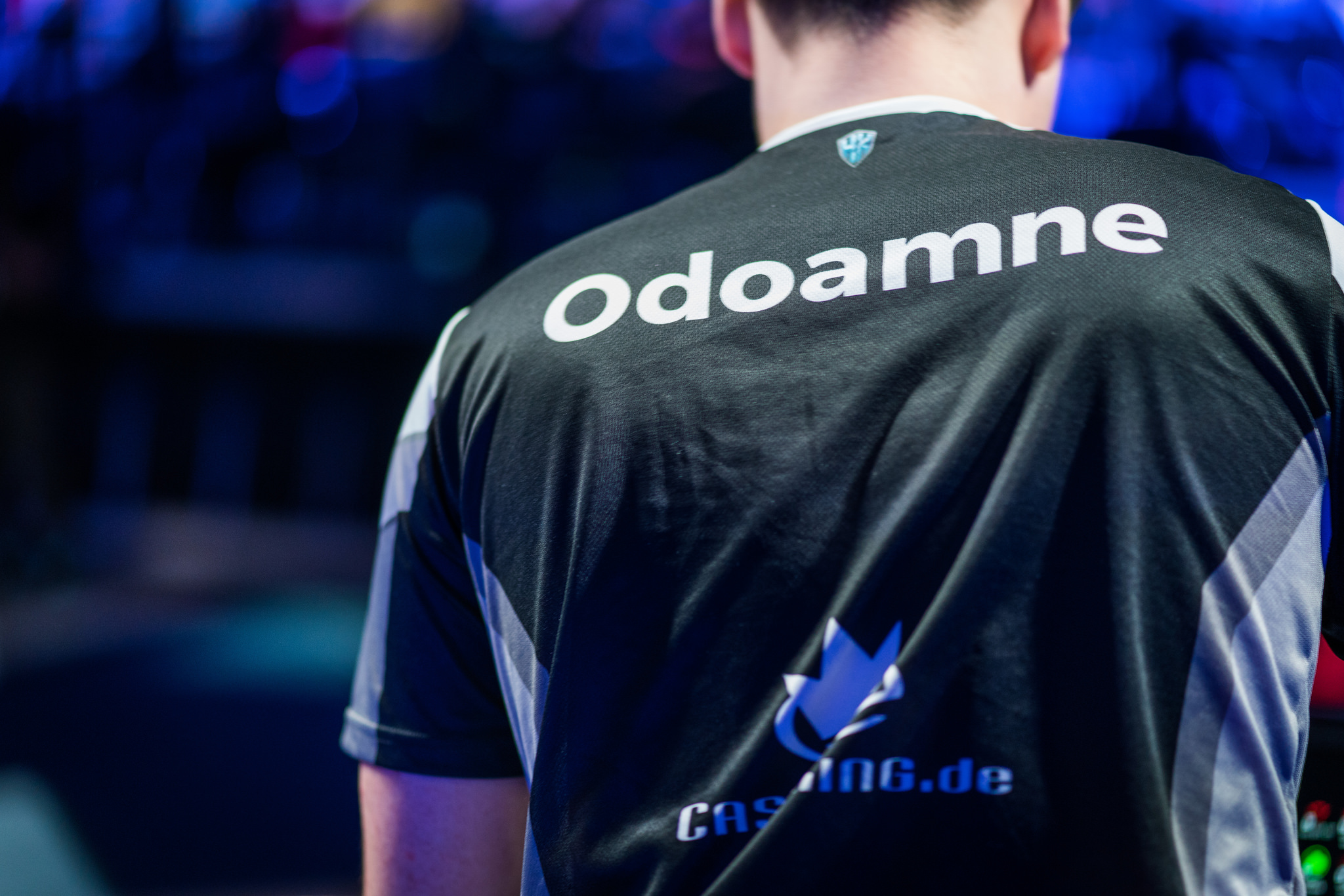 "It was the first time I had gone into the offseason [as a free agent]," Odoamne told Dot Esports. "I wasn't disregarding H2K. I was just exploring my other options. I wanted to see the market."
Soon, it became clear that his priorities would fit better with a team other than the one he had known for nearly his entire career. "With previous H2K iterations, they wanted a lot of star players and to contend for the top spot," Odoamne said. "This year, in my opinion, they wanted to cut costs to plan a strategy ahead for EU franchising. They didn't want to have a negative budget because that could impact the application for franchising."
H2K's decision to retrench and focus on the business model is not surprising. They did issue an open letter to their fans detailing how they believed the EU LCS financial environment needed to improve. And we've seen top teams in the NA LCS, like Immortals, fail to have their franchising applications approved. It's smart for H2K to start looking ahead for the process in EU.
But that doesn't make their decision to go in a different direction less disappointing. Fortunately for Odoamne, there was another team that picked up right where he left off—Splyce.
A rejuvenated Splyce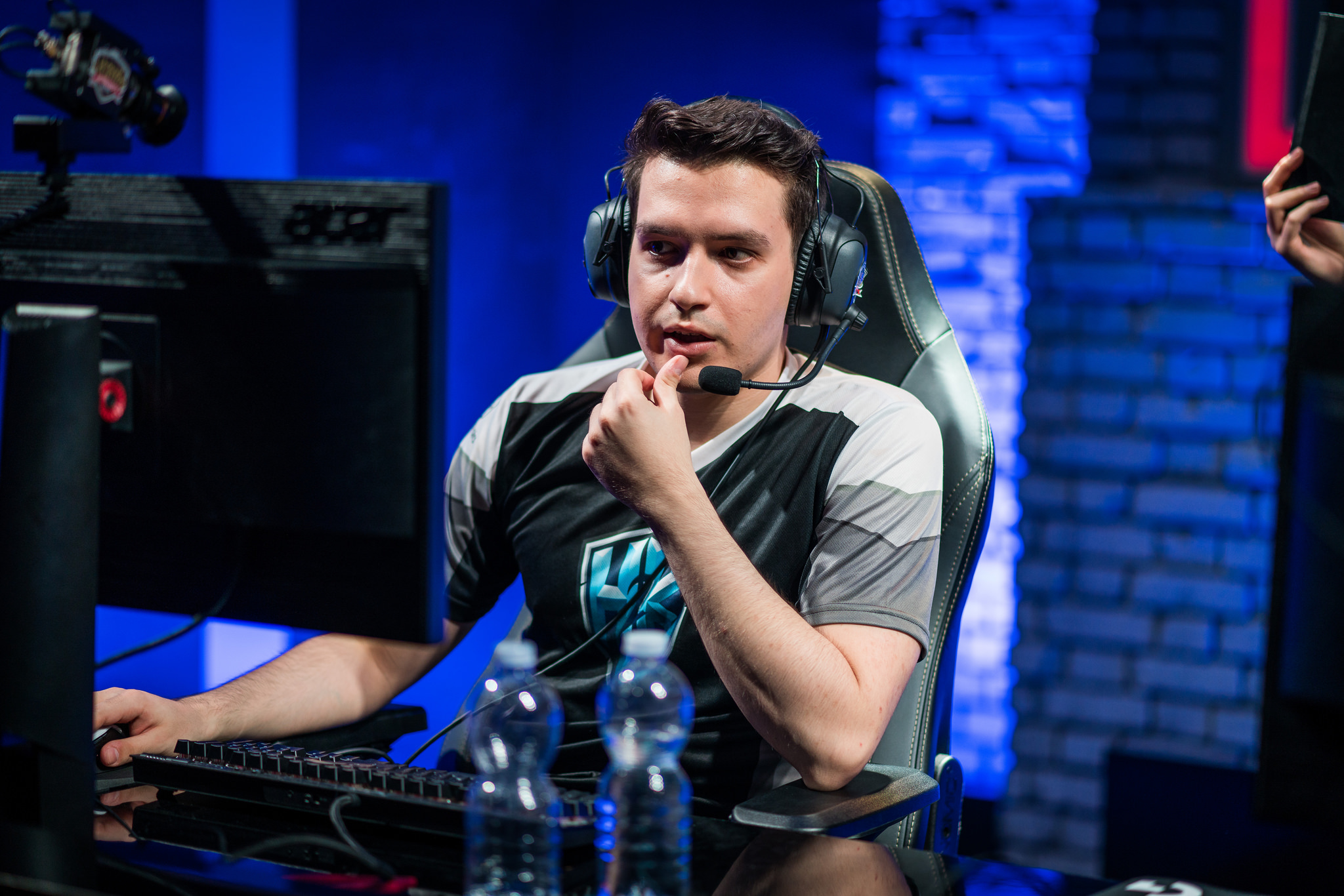 With all the tumult in EU over the offseason, there were a lot of roster spots open. One of the juiciest for top laners was at G2, the four-time defending champs. For a while, Odoamne was tied to G2 in rumors. But it wasn't meant to be. "By the time I had explored all my options, G2's spot was set in place for [Martin 'Wunder' Hansen]," Odoamne explained. "The offseason is a bloodbath. Everyone are making moves as fast as possible. Wunder might have said yes instantly because G2 is a prestigious organization."
Odoamne decided to play it more patiently, and that's how he found Splyce. Over the last few years, Splyce have become noted as a team that knows how to play the right way, making the most of their somewhat limited talent. Odoamne would be a big splash for a team looking to return to Worlds. "I really enjoyed my time on H2K," he said. "But it was time to forge my path in a different way. I think I made a good choice here." A patient player had found a patient team.
The new Splyce team contained four new members, and for Odoamne, a familiar face in support Raymond "kaSing" Tsang, whom he played with on H2K years ago. "The thing I was excited the most for was [kaSing's] an incredible, ridiculous laugh," Odoamne said. "That was the thing I missed the most about him. Back in H2K, we did some pretty good things together."
Splyce also sported a new jungler in Andrei "Xerxe" Dragomir, a fellow Romanian who was signed from Unicorns of Love. Odo and Xerxe weren't close friends, but over the past few weeks have developed some solid scrim synergy. "When we started scrimming he carried some of that UOL playstyle," Odoamne said. "Last year, those guys weren't really playing the game at all, they were just running around doing stupid shit. But over the past weeks as we've scrimmed, he's improved a lot at his decision making."
Splyce go into the season with major talent. But they still have to make it work.
How good can they be?
When asked about his goals for the team in 2018, Odoamne demurred. "I don't want to put expectations on myself or the team," he said. "I've done that in the past with H2K. We were always aiming for the top spot and we always fell, and that kind of hindered my growth. I think we're going to make playoffs, but outside of that, I'd rather focus on my individual play."
Still, Odoamne is considered a star among a crop of strong European top laners, a list which includes Wunder, Paul "sOAZ" Boyer of Fnatic, and Tamás "Vizicsacsi" Kiss and others. "It's hard to make a ranking [of the top laners]," Odoamne said, though he did admit that sOAZ is still at the top in the eyes of the fans. "[sOAZ] is an all-time veteran. Even though he whines a lot and complains, he's a personality. That makes him fun to watch, and that's really hard to take away."
For Odoamne, sOAZ's longevity as an esports athlete is something to aspire to. "I want to be the longest-tenured player in EU, kind of what sOAZ is like right now," he said. "My personal goal is to keep on playing as much as I can and enjoy the game as much as I can."
And Odoamne's clearly still enjoying the game. Even though top lane tanks have dominated the meta for ages, there are new picks starting open up, like Camille and Gangplank. "There's times with some really fucked up metas with tanks top 24/7 and you first-pick a tank," he said. "That's really boring, but even through that, winning is fun. Even if the meta is shit, if you can have good results, that's something you can feel good about. Now carries beat tanks, so when you pick tanks, it's more of a risk."
And if the tank meta continues? Odoamne has an old-school pocket pick ready for that. "Rammus!" he said, laughing. "It's kind of the meme when tanks were really popular and everyone is miserable and it's like, 'Yeah man, first-pick me Rammus then.' Then we first-picked Rammus in an LCS game and it became a meme. Actually, I really hope that champion never comes back!"
Heading into 2018, Odoamne has a chance to start a new legacy as a franchise player for Splyce. The team is certainly set for a breakthrough—winning the LCS is not out of the question. Just as long as he stays away from that Rammus pick.