We're halfway through the 2021 LCK Summer Split, and for a second, it looked as though the league was starting to settle down. But this week, we saw movement up and down the board as seven of the 10 teams in the league shifted around in our power rankings. There were notable changes occurring at the very top of the league, as well as its midsection. 
Just four matches separate the top eight teams in the league, and with six playoff spots to fight for, the race toward the postseason is surely about to reach terminal velocity. With five weeks in the books and five weeks to play in the LCK Summer Split, there's room for almost every team in the league to make a run at the playoffs.
Here are our LCK power rankings halfway through the 2021 Summer Split. 
| | | |
| --- | --- | --- |
| Rank | Team | Rank change |
| 1) | DWG KIA | +1 |
| 2) | Gen.G | -1 |
| 3) | Nongshim RedForce | — |
| 4) | T1 | +2 |
| 5) | Afreeca Freecs | — |
| 6) | Liiv Sandbox | -2 |
| 7) | Hanwha Life | +2 |
| 8) | KT Rolster | -1 |
| 9) | Fredit BRION | -1 |
| 10) | DRX | — |
Break out the forks, these guys are done: KT Rolster, Fredit BRION, DRX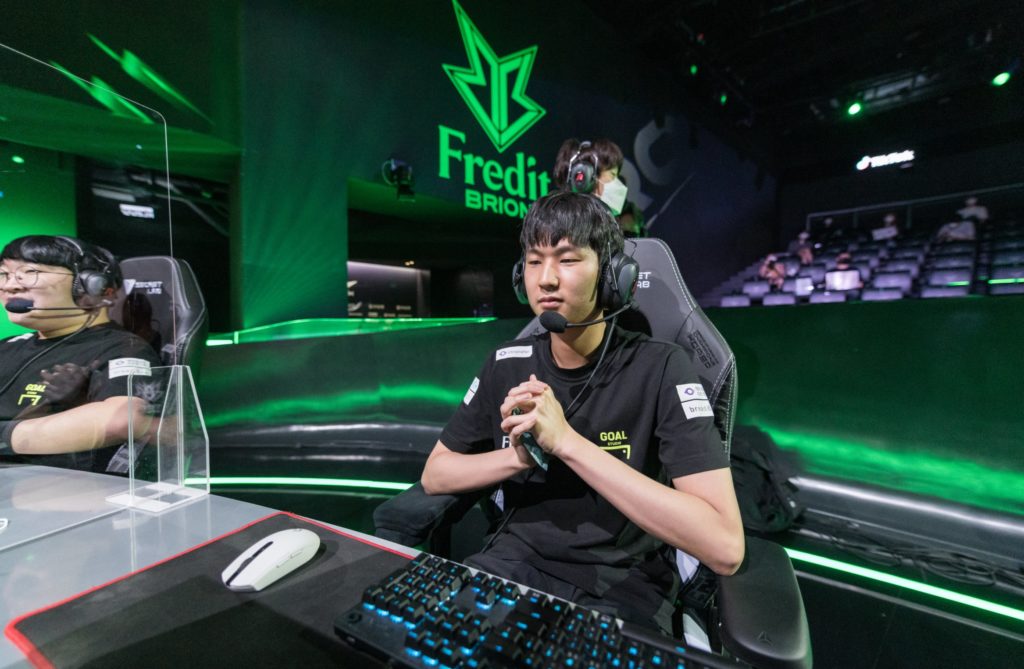 It's going to take a strong turnaround from any of these three teams to finish the season in the top six, especially considering they couldn't have looked weaker in the first half of the Summer Split. DRX just broke their 14-match losing streak this past week, but Fredit BRION picked up the torch, losing their fourth-straight series to close out week five. It's fair to say that barring a complete miracle, we can count those two squads out of playoff (and Worlds) contention. 
And even though there's still a sliver of hope for KT Rolster, don't get too excited. KT are just one match out of playoff contention, but with a destitute track record against other playoff-caliber teams, it's hard to predict that KT will go anywhere. In fact, KT holds a record of 1-6 against teams at or above the 0.500 mark this summer, exposing their weaknesses as a borderline team, at best. 
Looking for a boost: Afreeca Freecs, Liiv Sandbox, Hanwha Life
Hanwha Life presents an intriguing case considering the team was a top-four finisher in the Spring Split and could very easily return to that status by the time the Summer Split comes to a close.
After struggling to gain momentum in the first half of the summer, Hanwha Life have won three of their last four games and sit just two matches back of the top four. The team plays just one match this week, but a meeting with Gen.G couldn't be more important for the team. Kicking off the second half of the split with a victory against one of the world's best teams could just prove that they're a contender for a Worlds berth themselves. 
But if there are any two teams that are going to do everything in their power to stymie Hanwha Life's chances at securing a trip to China later this fall, they're most certainly Liiv Sandbox and Afreeca Freecs. The two teams have blossomed into top half contenders this summer. And with how unpredictable the LCK has been as a whole, they could both easily sneak into the top four by the time the split comes to an end. Plus, with Riot handing out four Worlds seeds to the LCK this year, those two squads could most definitely find themselves heading to the World Championship if they continue to play at their current rate. Afreeca, in particular, are on pace to win 11 matches this split, which would effectively double their win total from the spring—and then some. 
Potential international contenders: Nongshim RedForce, T1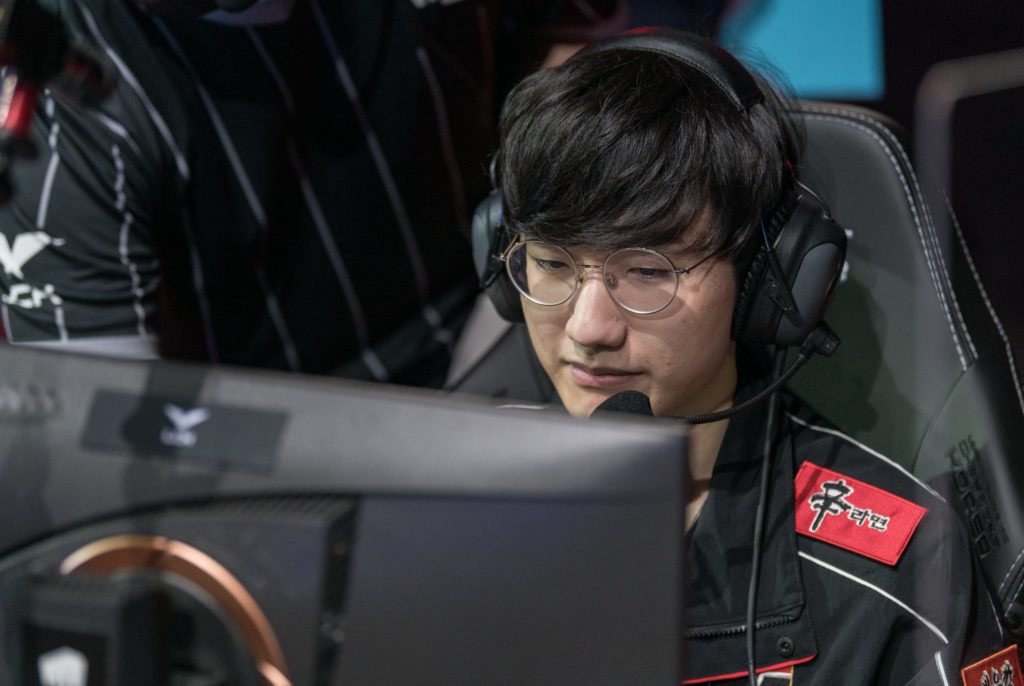 T1 and Nongshim both sit in the top five through the first half of the Summer Split, with Nongshim surprisingly just one match behind Gen.G for the top spot in the LCK. The team's top-side duo of Rich and Peanut has served as a sparkplug throughout the summer. If they can continue to find success this week against DWG KIA and KT Rolster, two teams that they've previously beaten this split, Nongshim would be looking at a 9-3 record two-thirds of the way through the split. For reference, Nongshim finished four matches under 0.500 last split and are still continuing to turn around what had previously been deemed a "lost season."
As far as T1 goes, the team had an even week against Gen.G and Nongshim. But since wins against Gen.G have been hard to come by, T1 saw themselves shoot back up into the top four of our power rankings. In the second game of that Gen.G series, T1 blew the roof off of LoL Park, winning by a margin of 17,000 gold in just 28 minutes. If that team continues to show up throughout the rest of the split against squads that are much easier to beat than Gen.G, the rest of the league should start being afraid of T1. 
A (re)shuffle at the top: DWG KIA, Gen.G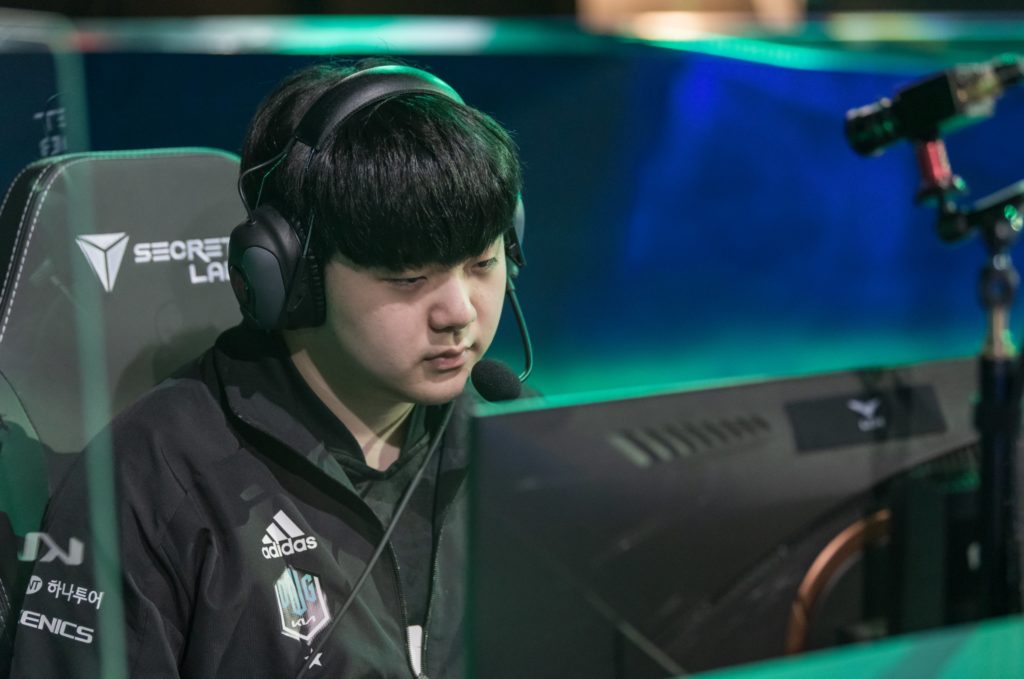 It was only a matter of time until DWG KIA found their way back to the top of our power rankings. After beating Gen.G in a head-to-head match last week and outperforming them in the schedule this week, DWG KIA have surpassed Gen.G once again, climbing back to the top of our rankings after a brief stint at the No. 2 spot. 
Still, DWG KIA are a full match behind Gen.G in the actual LCK standings. And with relatively tough matchups against Nongshim and T1 this weekend, DWG could slip back down again. Nongshim actually beat DWG KIA two weeks ago, and in the first week of the split, T1 came within inches of defeating the defending world champions. 
At the very least, if you're a DWG KIA fan, you should be breathing a sigh of relief when it comes to the team's roster. It appears (for now) that the team's core five players have re-established themselves in their normal positions and roster swaps are no longer going to be a part of the team's plan for success. The previously struggling Ghost posted a KDA of 7.8 and a kill participation mark of 69 percent last week against Sandbox and Hanwha Life, according to League stats site Games of Legends—a performance that could serve as a turning point in DWG KIA's Summer Split. 
---
Make sure to follow us on YouTube for more esports news and analysis.