EDG stormed into the main event at Worlds with a dominating run through the play-in field. There never was much question that China's third seed would make it, but it was still a strong sign for a team that has historically struggled at the season-ending tournament.
In the past, EDG have been some of the biggest chokers at Worlds. Every year, they seem to go out one or two rounds earlier than expected. In 2017, they threw a couple big leads to SKT and ahq and didn't even advance past the group stage.

But things are going differently this year. The team is worse, but their karma feels better. Will that be enough to finally see EDG through to the semifinals—or beyond?
Going their way
There are several things going for EDG this year. For once, they're in as China's lower seed, which may help them fly under the radar. As such, they won't face as much pressure. They got to warm up to Worlds in the play-in stage, dominating Detonation FocusMe in three clean games to reach the main event. And perhaps most importantly, they're in one of the easiest groups: None of EDG's Group C opponents—KT Rolster, Team Liquid, and MAD Team—have strong Worlds traditions.
All that means is, if there's any year that EDG can outperform expectations and finally make it far into the knockout round, it's this year. They have the ability to win any of the three lanes. Late game issues persist, and the habit of EDG carries getting caught out can still ruin games. But if EDG can avoid catastrophic mistakes, they have the talent and know-how to do well in this tournament.
With that said, we didn't learn much about EDG through the play-in stage going against inferior competition. EDG were able to pressure whichever lane they pleased and jungler Ming "Clearlove" Kai was able to correctly identify which places on the map to be. Clearlove's ascension to the starting roster in favor of Chen "Haro" Wen-Lin has been a major storyline as the team righted the ship in the LPL Summer Split. 
All on the line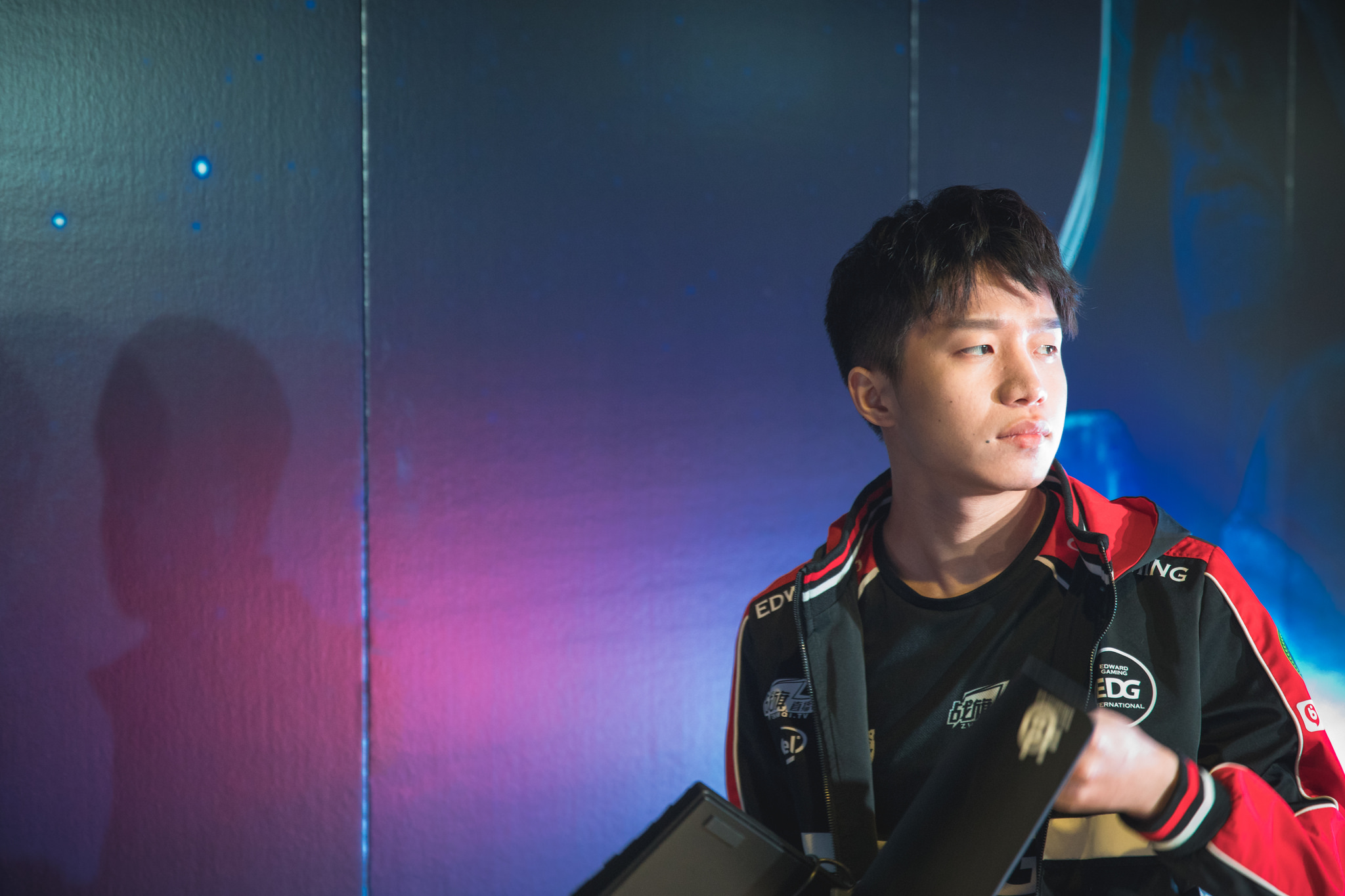 EDG have tried to replace Clearlove for some time, but each time the veteran makes it back to stabilize the team. That's why we had him on our list of players with the most on the line: It feels like we're closer to the end of Clearlove's career than the beginning.
EDG's opponents have learned to fight Clearlove's jungle control early on and then test his ability to peel as the game grows late. The last team to really give EDG a test this year was JD Gaming, with whom EDG split 10 games in the LPL playoffs and regional gauntlet evenly. JD Gaming used champions with long-range engage and global abilities to tear EDG apart

JD Gaming also ruthlessly picked on EDG's young bot laner Hu "iBoy" Xian-Zhao. IBoy ingratiated himself to fans worldwide for his hilarious interview with Eefje "Sjokz" Depoortere at least year's World Championship. He still retains his boyish look, and is treated by the rest of the team as a younger brother. But he has to figure out how to position more safely in all phases of the game and rise above the fray as a true carry player.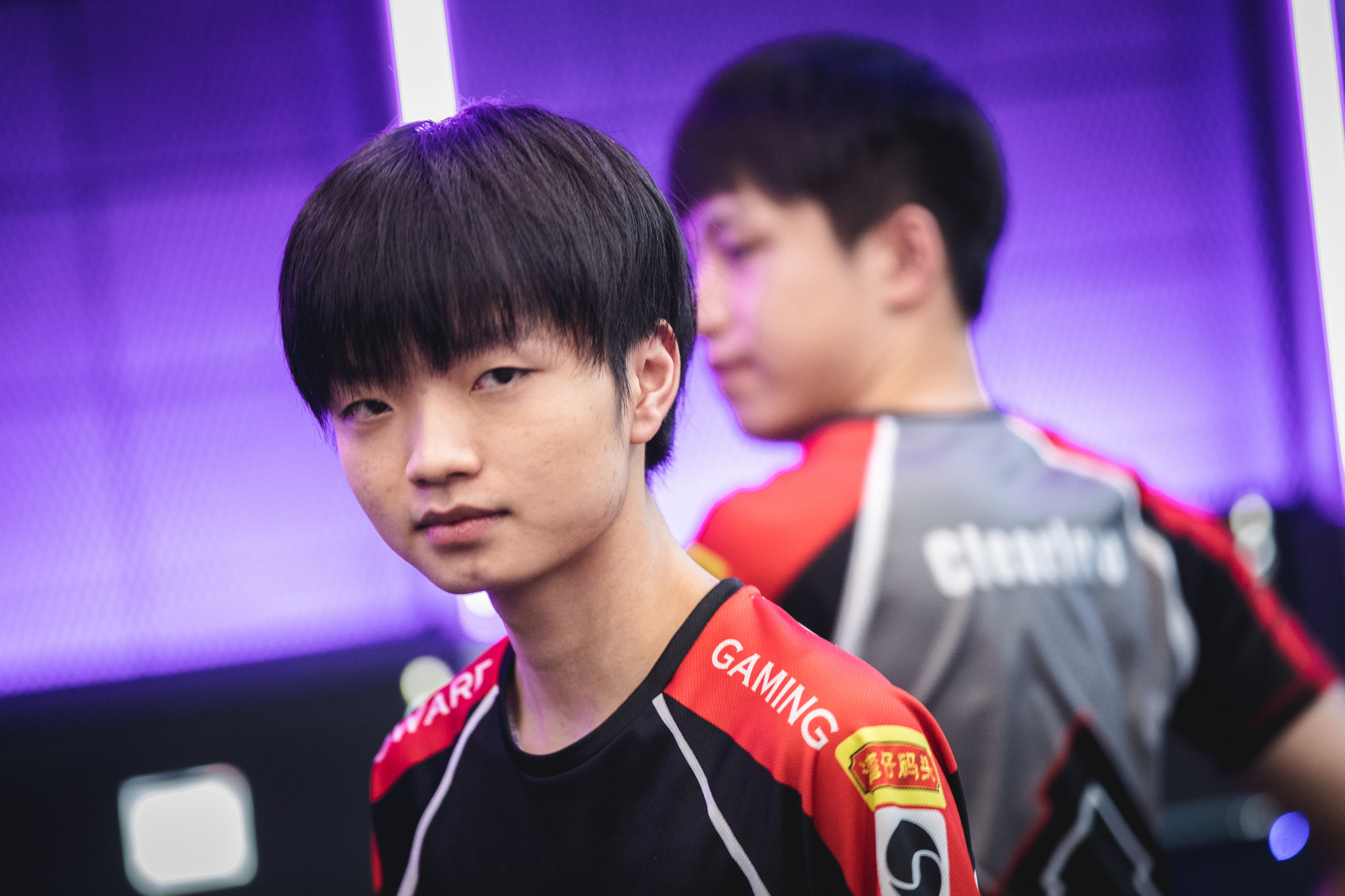 Worlds is where stars are born. That's why we had iBoy on our list of five dark horse players to watch. For EDG to go far, iBoy can't just be a little brother getting constantly babysat by his team. At some point, he has to make the right call on a big Kai'Sa R or Tristana W, and it has to be the right call. Too many times, iBoy jumps into fights to his death. He has to clean that up if EDG want to fulfill their destiny at Worlds this year.

EDG is full of veterans like Clearlove, support Tian "Meiko" Ye, mid laner Lee "Scout" Ye-chan, and top laner Jeon "Ray" Ji-won. These players have been good for so long, they almost deserve to finally make it at Worlds. But EDG's future likely hinges on the performance of iBoy, their youngest player. This current iteration of EDG with iBoy is more inconsistent than they have been in the past, but maybe that's the point. What they had been doing wasn't working. Maybe with some big performances, iBoy can take EDG's veterans further than they've ever gone before.