The League of Legends community is abuzz after the new Star Guardian skins were revealed early today, but that's not all we have to look forward to. A new game mode called "Invasion" will be hitting the PBE soon in preparation for Patch 7.17 along with the new skins, according to Riot's announcement today.
Invasion will join the Doom Bots as the next big PvE game mode, and it's going to be one of the largest special game modes ever created. Excited yet? Wait until you see what Riot has in store for us.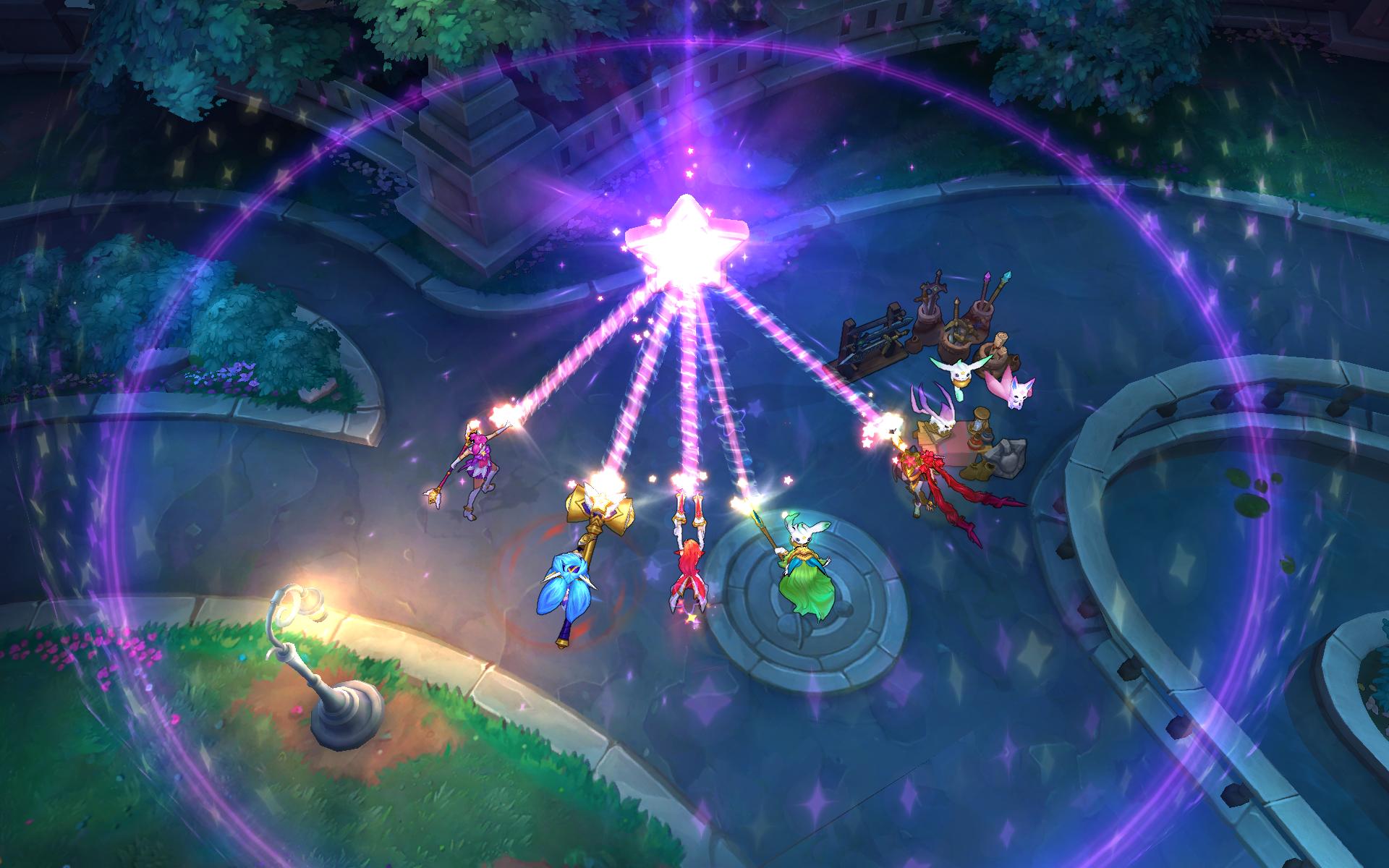 Invasion will be a five-player co-op game split into seven different encounters following by an epic boss fight. It takes place on a brand-new map called Valoran City Park, and it's up to the Star Guardians to defend the park against a horde of invading space monsters. The space monsters look an awful lot like certain void champions you may have seen somewhere before.
There are three different encounter types, and which one you get is randomized in every game. To begin one of the seven encounters, each Star Guardian must click on the large star in the center of each zone. When all five teammates are channeling on the star, the encounter starts. While you're in the zone, you are permitted to rest and shop before your team decides to start the battle.
The first encounter type is called Survival, and it's perhaps the most straightforward of the three types. There will be waves of monsters coming at you, and you have to defeat them all. The second type, Escape, is a bit different. During this encounter, the star zone moves to another spot on the map. While the zone is moving, your squad has to follow it from point A to point B, and as soon as just one of your squad reaches the point, you win the encounter. If you leave the zone, you will take damage, so try to keep up.
The final type combines the first two into an encounter called Defense. During Defense, waves of monsters will move in on your team, and you must hold them off. In this one, though, if you leave the zone, you'll take damage just like the Escape encounter. After the seventh encounter is defeated, the boss will spawn.
The entire set of Star Guardian skins for Ezreal, Soraka, Syndra, Ahri, and Miss Fortune were revealed this morning, but a sneak peek at their in-game models was just recently revealed on League's Twitter.
The game mode hits the PBE along with the new skin set very soon, probably over the course of the next few days.