These past four weeks have been quite eventful within the sphere of Korean League of Legends. The LCK resumed play for the 2018 Summer Split, Griffin made their league debut after beating Kongdoo Monster in the promotion tournament, and Korea narrowly lost to China's LPL at this year's Rift Rivals event.
With the arrival of Griffin, as well as the roster and major gameplay changes made during the mid-season break, rifts have formed within the LCK's established status quo. Take a look at how these chasms have manifested themselves in Korea's premier esports league.
Griffin are the real deal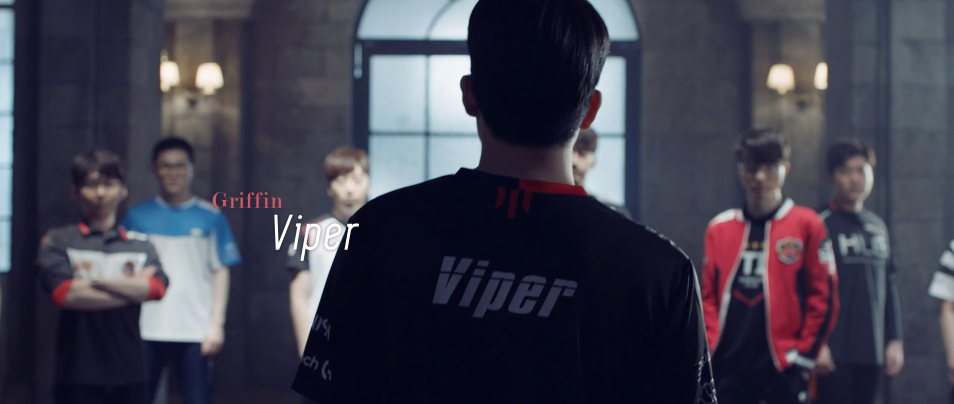 Insane win records like Griffin's in spring are not uncommon to see within regional secondary leagues like Challengers Korea. These leagues are usually top-heavy, with a large skill disparity between the teams at the very top of the standing as well as everyone below them. Challenger squads Kongdoo Monster and the now defunct CJ Entus are both examples of this phenomena. Both teams garnered quite remarkable records in challenger, with CJ even going completely undefeated one split, just like Griffin.
But even with such an amazing win rate, CJ failed to promote back into the LCK. And although Kongdoo managed to make their LCK return this past spring, the team was largely unimpressive, ending the split in last place before getting relegated by Griffin.
With this in mind, it was hard to look at Griffin without a tinge of skepticism heading into the LCK Summer Split. Four weeks into summer though and those feelings of skepticism have changed to shock and awe."Griffin will beat KT in the [LCK] finals," ESPN writer Tyler Erzberger boldly proclaimed when discussing the LCK's newest team. A lofty claim to make three weeks into summer, Erzberger's prediction looks more and more plausible after every Griffin win.
Currently ranked first in the league with only two match losses versus KT Rolster and Afreeca Freecs, it's hard to argue against Griffin being the best team in Korea. Despite being composed completely of rookies, Griffin's entire roster have proven to be top performers in their respective positions.
Griffin mid laner Jeong "Chovy" Ji-hoon has especially gained a lot of traction for his laning prowess against the LCK elite, despite barely playing during Griffin's time in challenger. Unlike many other teams, Griffin have acclimated well to the current wacky meta, playing a mix of AD carries, mages, and the occasional bruiser bot lane.
With a debut reminiscent to that of the legendary 2013 SK Telecom T1 2 roster, Griffin's potential seems limitless. Sure Griffin's play isn't perfect, and at times they fall behind from early macro mistakes, but Griffin's individual player strengths and teamfighting prowess overshadow their weaknesses. KINGZONE DragonX need to hold tightly onto their crown else the group of young upstarts may steal it come August.
A lack of hierarchy
Although Griffin's match record has them sat at the top of the LCK standings, a hodgepodge has emerged between the teams below them. Usually during an LCK split four of five teams rise to the top of the standings, and establish a hierarchy between playoff contenders. While this hierarchy can fluctuate slightly at times, the same top teams almost always retain their spot in the standings for most of the regular season. For the past two splits these teams have been KINGZONE, KT, Afreeca, and Gen.G.
But this split has seen no hierarchy form. Instead, these four teams, plus now Hanwha Life Esports, are all beating each other, making it very difficult to rank them. KT will lose to Hanwha one day, then beat Afreeca the next. Gen.G will beat KINGZONE, but then lose to Hanwha. Simply put, within this group of teams, anyone can beat anyone.
This lack of parity within the league has made no team a sure lock for playoffs, save for maybe Griffin. The LCK's top six teams are all currently either tied in match record or apart by one to two games. And with there only being five playoff spots available, one match loss could cause a team to fall out of playoff contention.
Unlike previous splits though, falling behind this summer, even slightly, could be severely detrimental. Since this split's regular season duration has been shortened from 10 weeks to eight to accommodate for the 2018 Asian Games, teams have less time to prepare between matches, and have heavier weekly workloads. Having one bad week can put a team two or three match wins behind. And with only four weeks remaining before playoffs, teams that fall behind may not have enough time to climb back up.
Please revert the changes to AD carries, sincerely Teddy and the rest of Jin Air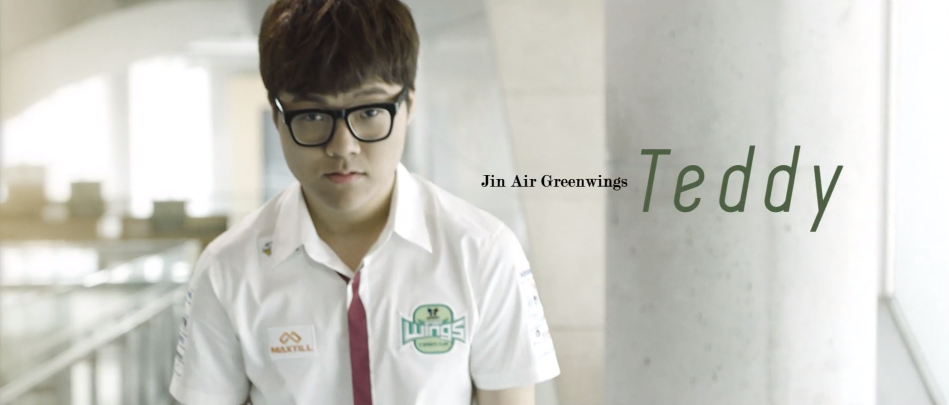 The 2018 season began wonderfully for Jin Air Green Wings' Park "Teddy" Jin-seong. Considered one of the best AD carries in the league, Teddy's strengths were all accentuated thanks to the Spring Split's initial meta. With relic shields, stopwatches, and unsealed spellbook being taken bot lane, game times were extended to absurd lengths.
For Teddy and Jin Air, this meta was heaven.
Arguably the best LCK AD carry during mid to late game teamfights, Teddy had an uncanny ability to turn around games with his play on scaling hyper-carries like Caitlyn. And with Jin Air's historic passive playstyle aided by Patch 8.1's extended game times, Teddy was put in these late game situations very often, which let him display his talents to the world.
But the game has evolved since January's Patch 8.1. Today's games are played on Patch 8.13, where bruisers and mages are played bot over AD carries, and game times rarely pass 30 minutes. Unable to play his beloved hyper-carries, nor frolic in late game teamfights, Teddy's strengths have lost much of their value thanks to the current meta. And with Teddy being his team's major win condition, this meta change has proven fatal for Jin Air.
With only two match wins this split thus far with the first being against last place team bbq Olivers, and the second an upset against a KINGZONE who drafted oddly, Jin Air are in dire straits. Jin Air's solo laners Kim "SoHwan" Jun-yeong and Lee "Grace" Chan-ju have been unable to find their stride in this current game state, with the two almost always falling behind during the laning phase.
On the rare occasion the two win their lanes, Jin Air almost immediately squaders the lead due to their extreme passivity. From a viewer's perspective, Jin Air practically hands over objectives like Elemental Drakes, Rift Herald, or Baron.
For Jin Air, their focus this summer isn't playoffs, but avoiding the promotion tournament. This Summer Split has Jin Air try to overcome not only the teams ahead of them, but Patch 8.13 too. 
And while maybe not to the same degree of Jin Air, the rest of the teams in the league are still also trying to find their place in this wacky meta, where almost anything is viable. But with only four weeks left in the regular season, teams will be forced to find their place in this new patch, or be left behind come playoffs.