When Riot Games revealed that it was going to introduce Ivern to the Dunkmaster skin line, many fans were skeptical. Not many people play Ivern in the first place, and when the skin was revealed to the public, it got a pretty mixed reception. As a result, it wasn't that hard to find some of the best fan-made Ivern skin concepts that fans would have been all over.
The first concept—aptly called Infernal Ivern—was made by Andrea Fernandez, which features the jolly tree now set on fire. It's a great visual contrast to Ivern's usual lush green, happy appearance.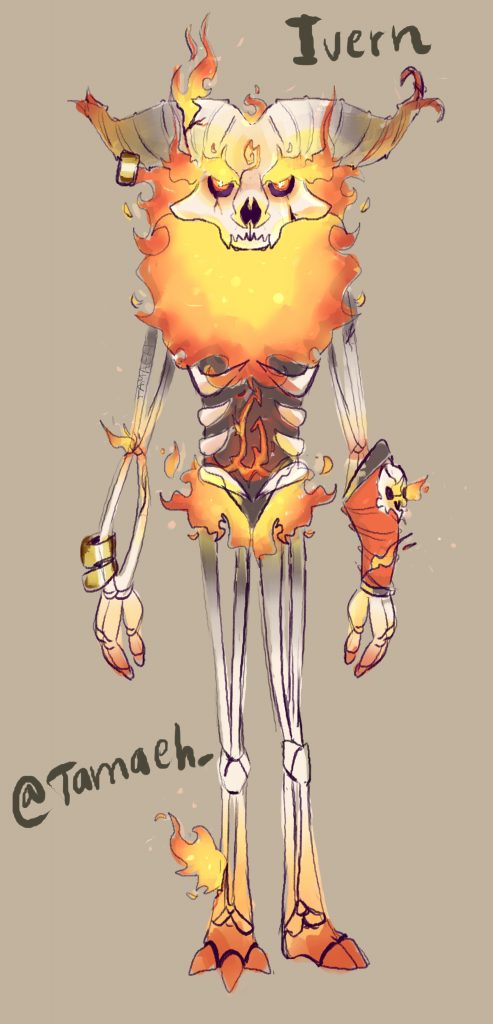 It can also present some unique lore to the character, since he could be seeking revenge after someone set the forest on fire. This could also bring in new, darker voice lines similar to how Omega Squad Teemo has darker, moodier voice lines compared to his base skin. Although not included, a molten rock Daisy could also be incredible to see as well.
The Voidbringer Ivern skin created by Vlad Bascescu could be visually impressive, and could also introduce some new voice lines and interactions with Ivern being a void creature. Ivern could even spawn Void-Daisy through a portal, too.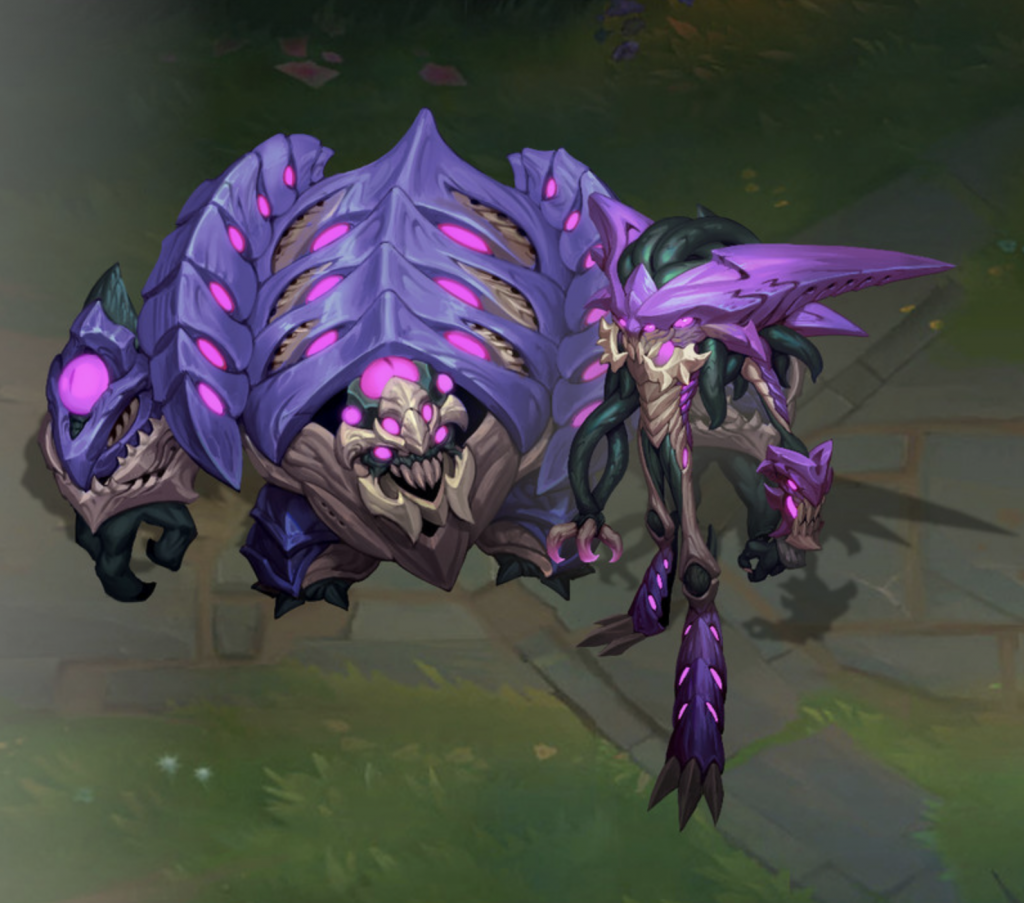 Brother Baston's Freljord Ivern is a pretty great skin—it could be a glimpse into what the Green Father looks like in the winter time. Daisy is the star of the show with this skin since she's now a glacier-looking creature instead of a boulder.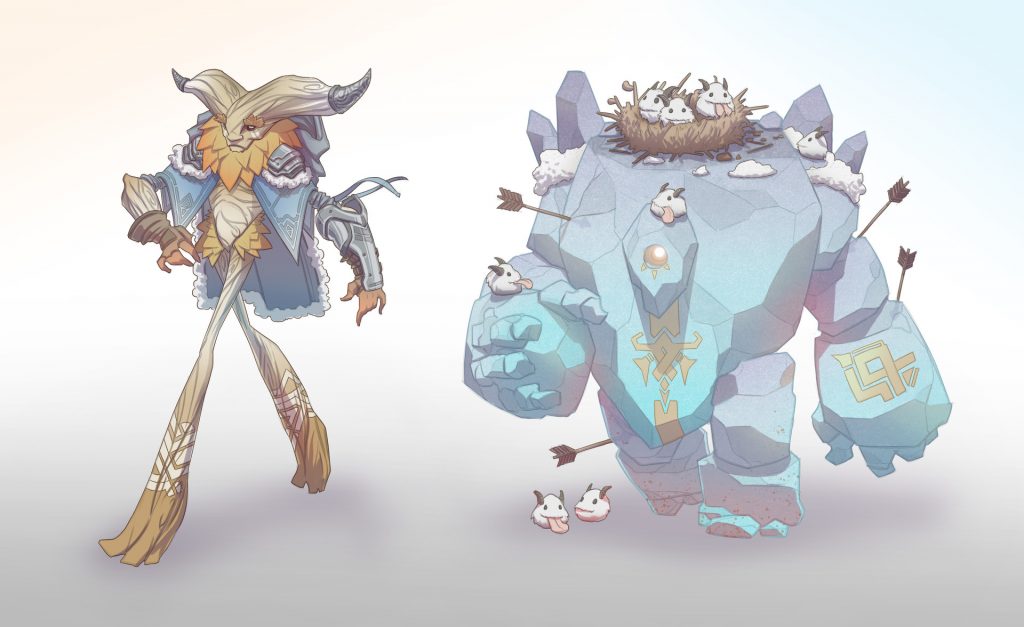 Finally, the last skin is God-King Ivern by Qiang Wei, which many people have compared to a Hextech skin. Many fans have said that Riot Games should have switched the skins on the characters, with Jarvan IV getting the Dunkmaster skin and Ivern getting the Hextech skin. Needless to say, the gems and the elegant design of the character make it hard to disagree.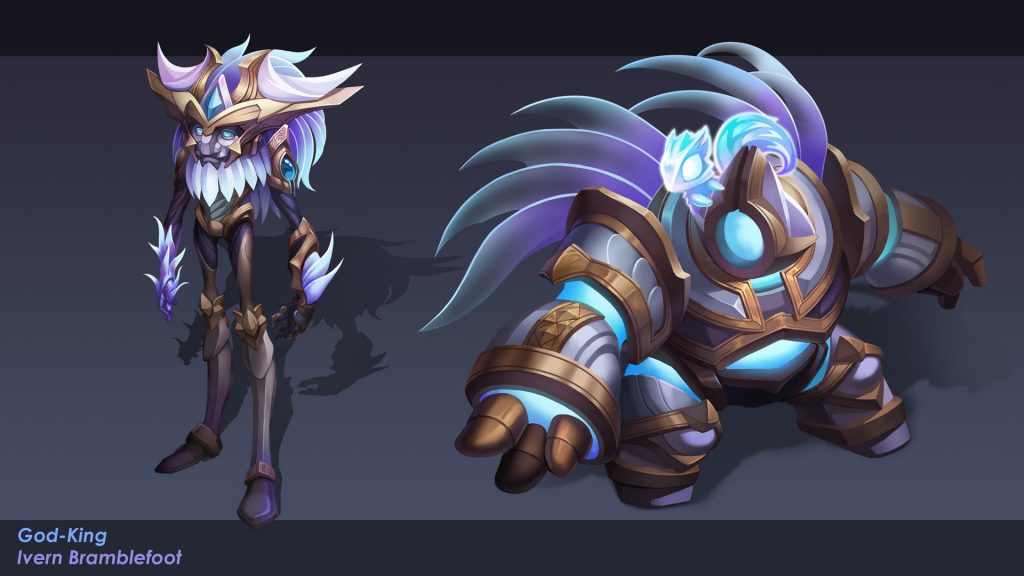 Unfortunately, we won't be seeing any of these skins in League of Legends any time soon. You can, however, play with Ivern's Dunkmaster skin in the PBE to make your own opinions of the champion's first skin since his release.