The passionate community surrounding League of Legends is part of what makes the game so great.
Some people choose to grind countless hours to achieve a certain rank, some just love playing normal games or ARAMs with friends on the weekends, and others put their artistic creativity to work by creating fascinating artwork centered around the game and its champions. There are a few people who even do all of those things.
Those artists who bring the colorful characters to life outside of the game are part of an amazing subculture within a subculture. And some of the work being created by hobbyist fans just because they love the game is downright breathtaking.
Here are five pieces of amazing art made by League fans just like you.
Chibi Caitlyn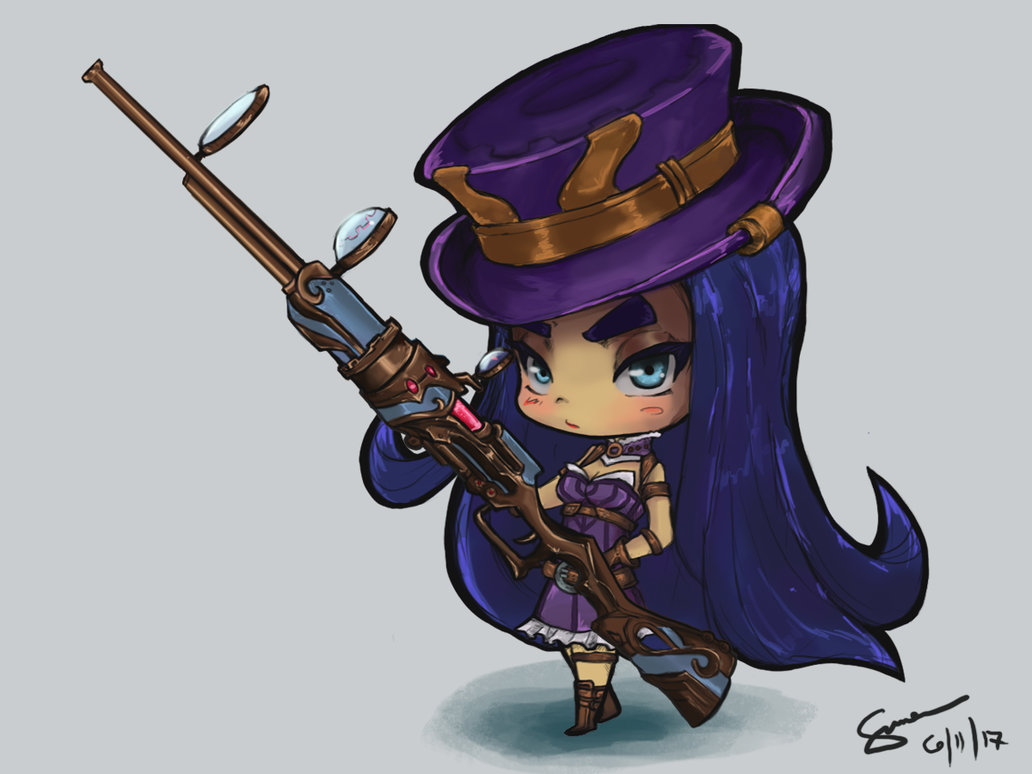 Chibi is a Japanese slang word for "short person," and it's most commonly used among manga and anime fans (weebs) to describe the style of drawing characters with oversized noggins and tiny bodies. This chibi version of Caitlyn, drawn by Deviantart artist Azuralyn, makes the fearsome Sheriff of Piltover seem a bit less intimidating.
Academy Ahri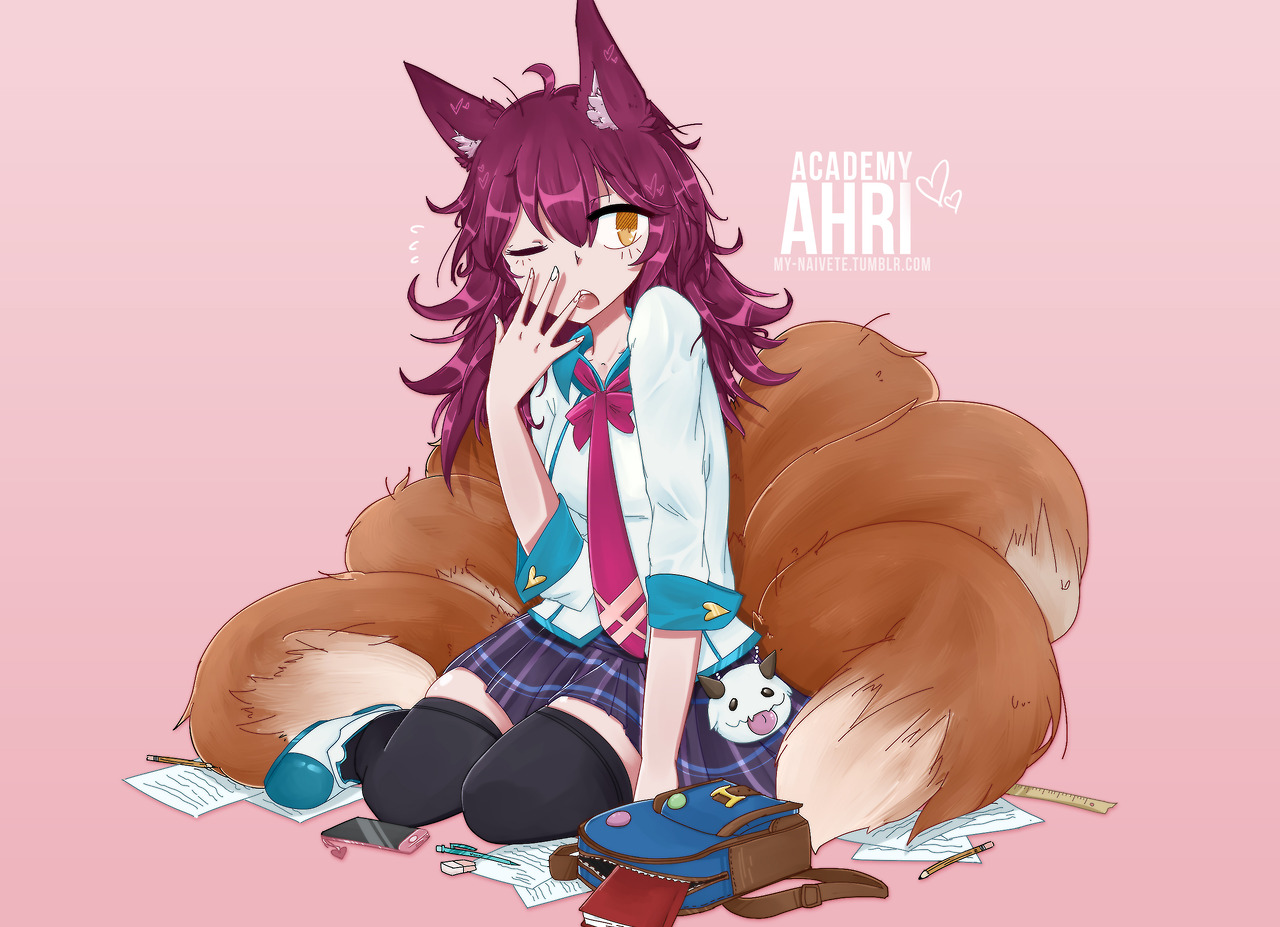 Ahri's Academy skin turns the Vastayan succubus into a fox-tailed schoolgirl, and when she's not luring men to their deaths or annihilating competition on Summoner's Rift, she's got some homework to do. Academy Ahri, drawn by Tumblr artist My-Naivete, shows her after school side.
Rumble wants to set the world on fire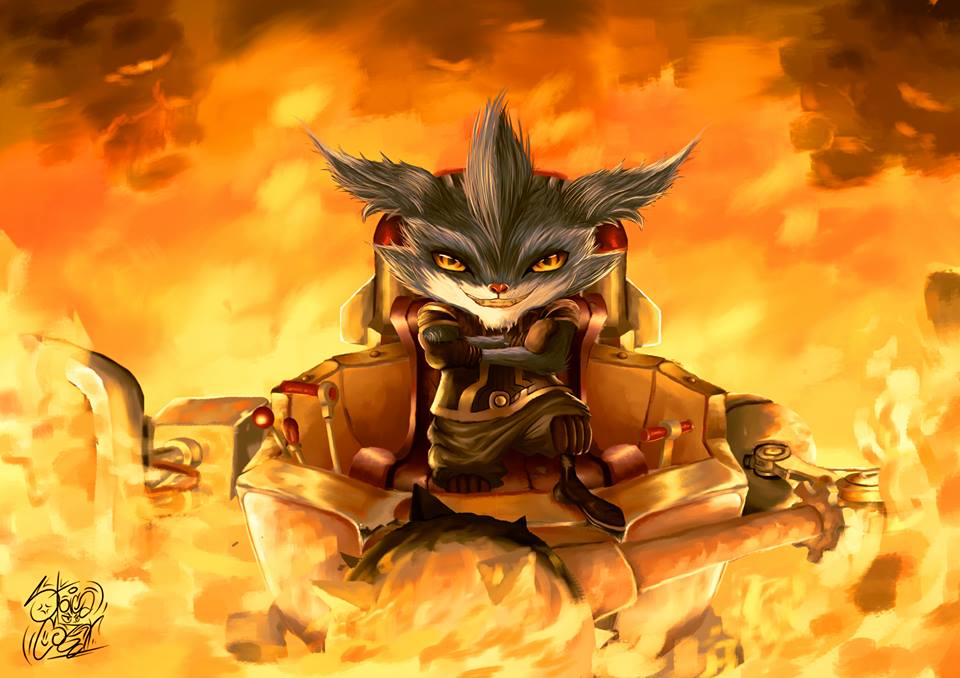 This badass drawing of Rumble highlights the destruction that the mechanized Yordle is capable of. With the world burning around him and a smirk on his face this Rumble, drawn by Cezar Stoica, looks like he's ready to carry his Bronze teammates all day long.
Minimalist Xayah and Rakan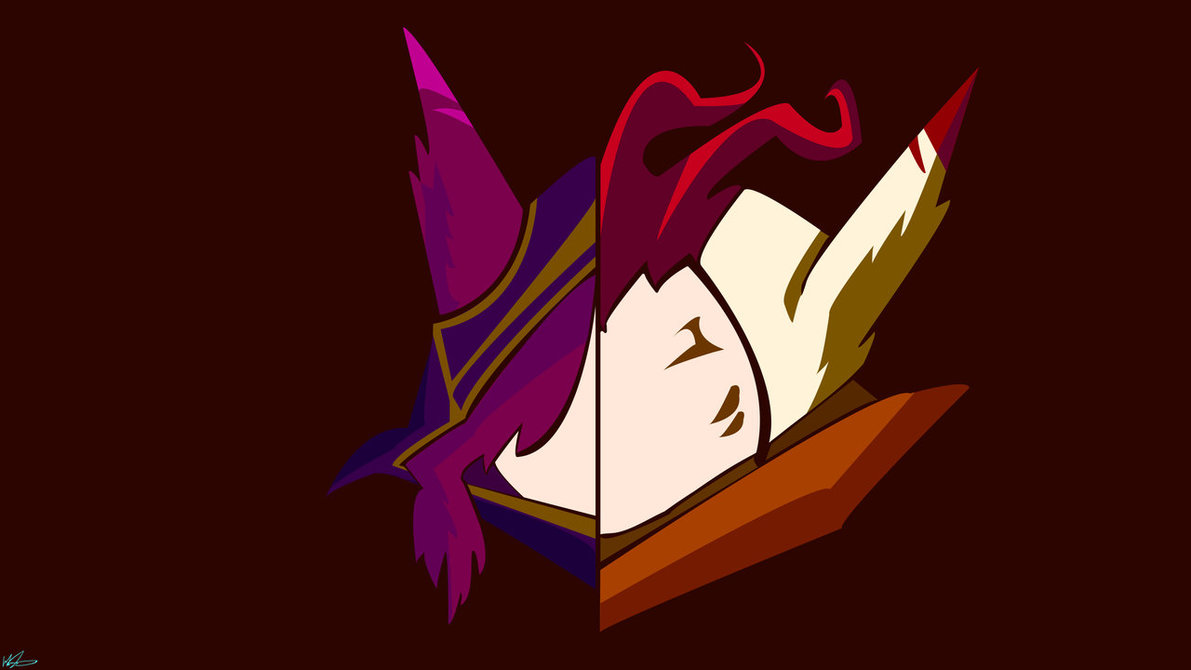 Sometimes, details aren't needed to accentuate a great work of art. In fact, with minimalist drawing, a lack of details is what makes them so appealing. This piece, drawn by Deviantart artist Hyrchurn, is one of those cases. We wager fans of Xayah and Rakan wouldn't mind using this as a desktop wallpaper, and lucky for you, the artist is happy to let you use it.
Speaking of Xayah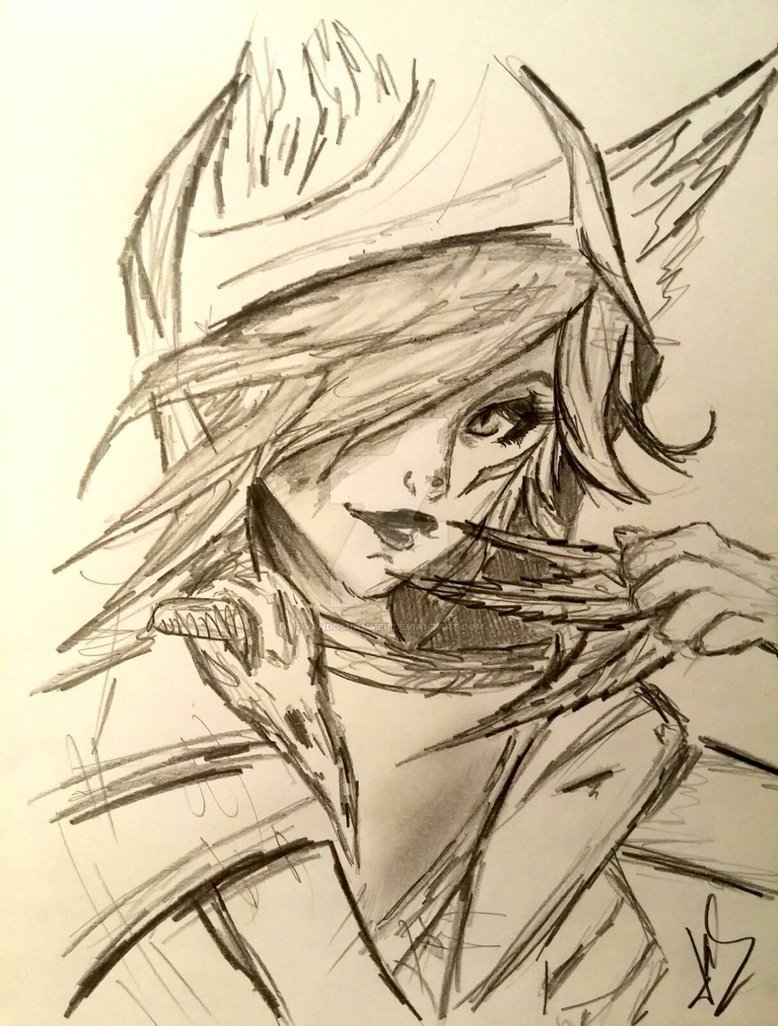 This colorless drawing of Xayah outlines her friendlier side. Is she really happy to see you, though, or is she happy that she'll get to pin you with a hundred razor sharp feathers soon? We may not be able to know that, but we do know that this drawing by VandusHammer is fantastic.