The next Hearthstone expansion has been revealed—and Blizzard is already showing off new cards that are coming to the game.
Sul'thraze is the first weapon revealed from Rastakhan's Rumble. It's a six-mana card with four Attack and four Durability. It also has a new keyword called Overkill, which lets you attack again.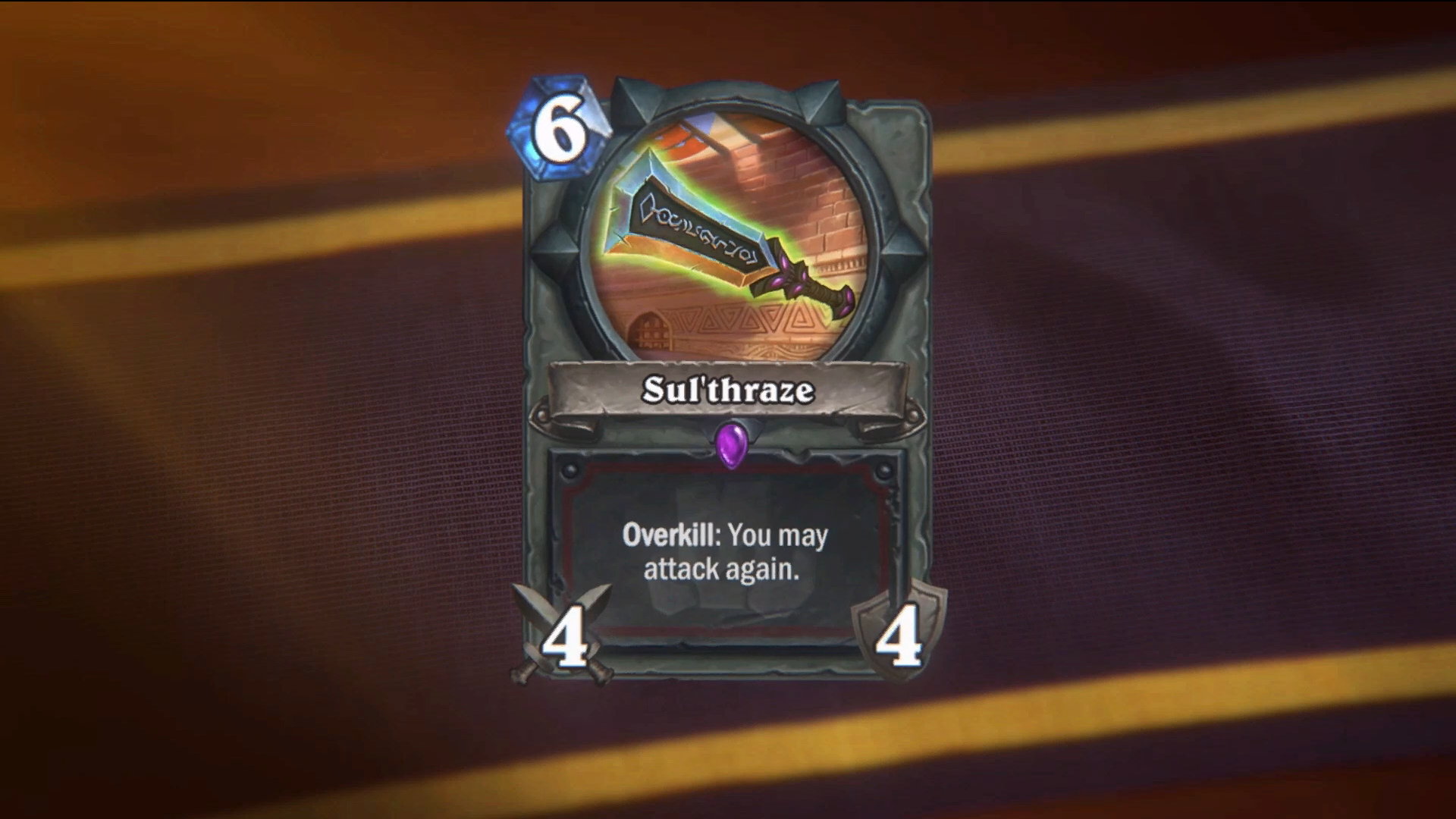 On paper, it seems like this card could be incredibly powerful thanks to the combination of its Attack stat and its new keyword—but it's still far too early to tell since the expansion was just revealed.
Three other cards from Rastakhan's Rumble were also unveiled today at BlizzCon 2018: Sharkfin Fan, Spirit of the Shark, and Shirvallah, the Tiger.
Related: Rastakhan's Rumble is the next Hearthstone expansion
Hearthstone players can already pre-purchase the upcoming expansion, too. There are two bundle options: One for $20 and another for $50. These pre-purchase bundles will be available until Dec. 4.