Genshin Impact is a free-to-play ARPG that puts a big focus on characters. For this reason, any way to get more of them is highly sought by players who aren't willing to invest their hard-earned cash into the game.
Fortunately, the developers offer a lot of ways to get Primogems, the currency used to get random characters. Time-limited events are the best way to get them, alongside Spiral Abyss bi-weekly completions.
Sometimes, the grind to get precious Primogems takes away all the fun though. This is definitely the case for the time-limited Vigilance At Sea minigame, which was added alongside the Lantern Rite event earlier this month.
Related: Genshin Impact Paper Theater puzzle solutions for Lantern Rite 2023
Every day on Reddit, players have complained about how the Waverider game mode is boring and annoying. Waveriders are small boats that allow players to navigate seas in post-Liyue regions. Their controls aren't easy to grasp and navigating on them quickly becomes frustrating.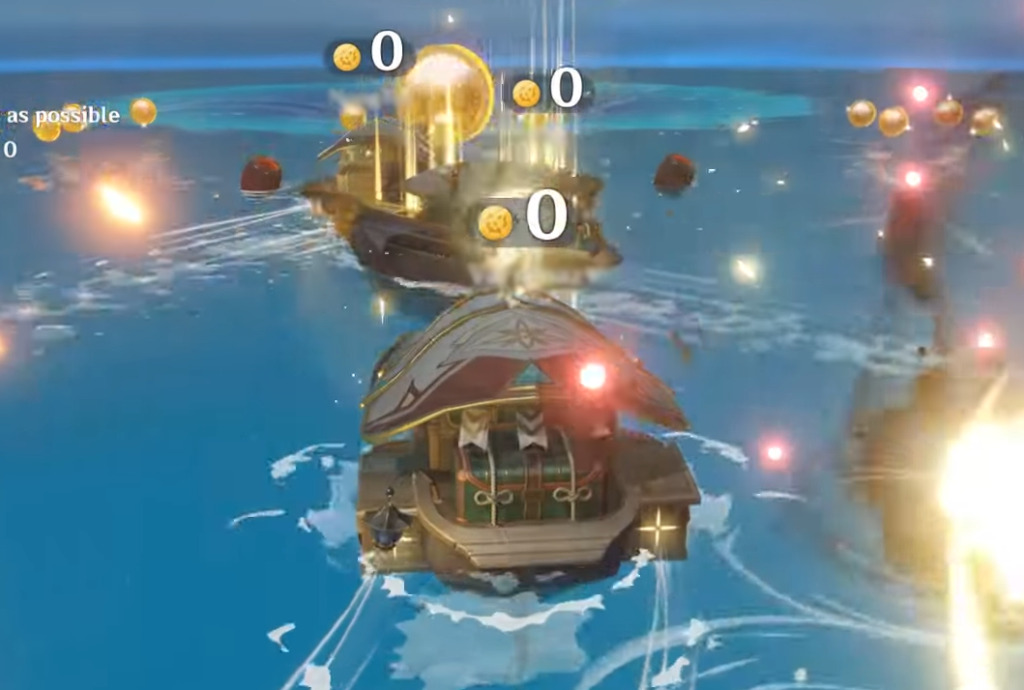 In the Vigilance at Sea minigame, players need to collect a specific number of coins in a limited time. They must avoid whirlpools and shoot down barrels. The game mode is played in teams of three players, which makes things even more confusing.
Since they're hard to control, players tend to bump into each other and struggle to start moving again. The game mode's playstyle is more frustrating than fun, and players are already getting annoyed with it.
To make things worse, those who are willing to get all Primogems the event offers will have to play an average of 10 games, which equals a 35-minute grind for 200 Primogems.
On Reddit, players are calling it the "worst" minigame of the year, saying it highlights how much Waverider's gameplay is poorly designed. "The whole thing just makes it feel like you're on a skating rink lathered in soap," one player wrote.
Genshin Impact's free-to-play model is generally well-designed since fans are not pushed to pay to get the most out of the game. Some events like this one simply make the game frustrating, however, forcing players into a grind.
Fortunately, the Lantern Rite will feature other minigames, including the early-awaited Beetle Fight mode over the next few weeks.