Esports viewership numbers on Twitch are coming in for April 2017, and the results aren't too surprising: League of Legends, Dota 2, and Counter-Strike: Global Offensive continue to reign supreme.
According to EsportsCharts, the most-viewed esports channel in the month of April was LoL's North American League Championship Series channel, NALCS1.
That channel peaked with 417,046 viewers on April 24 during the much-hyped TeamSoloMid vs. Cloud9 match, which featured two of the most popular esports organizations in the West. The European LCS was in fifth place with 186,468 peak viewers on April 23 during the G2 vs. UoL match.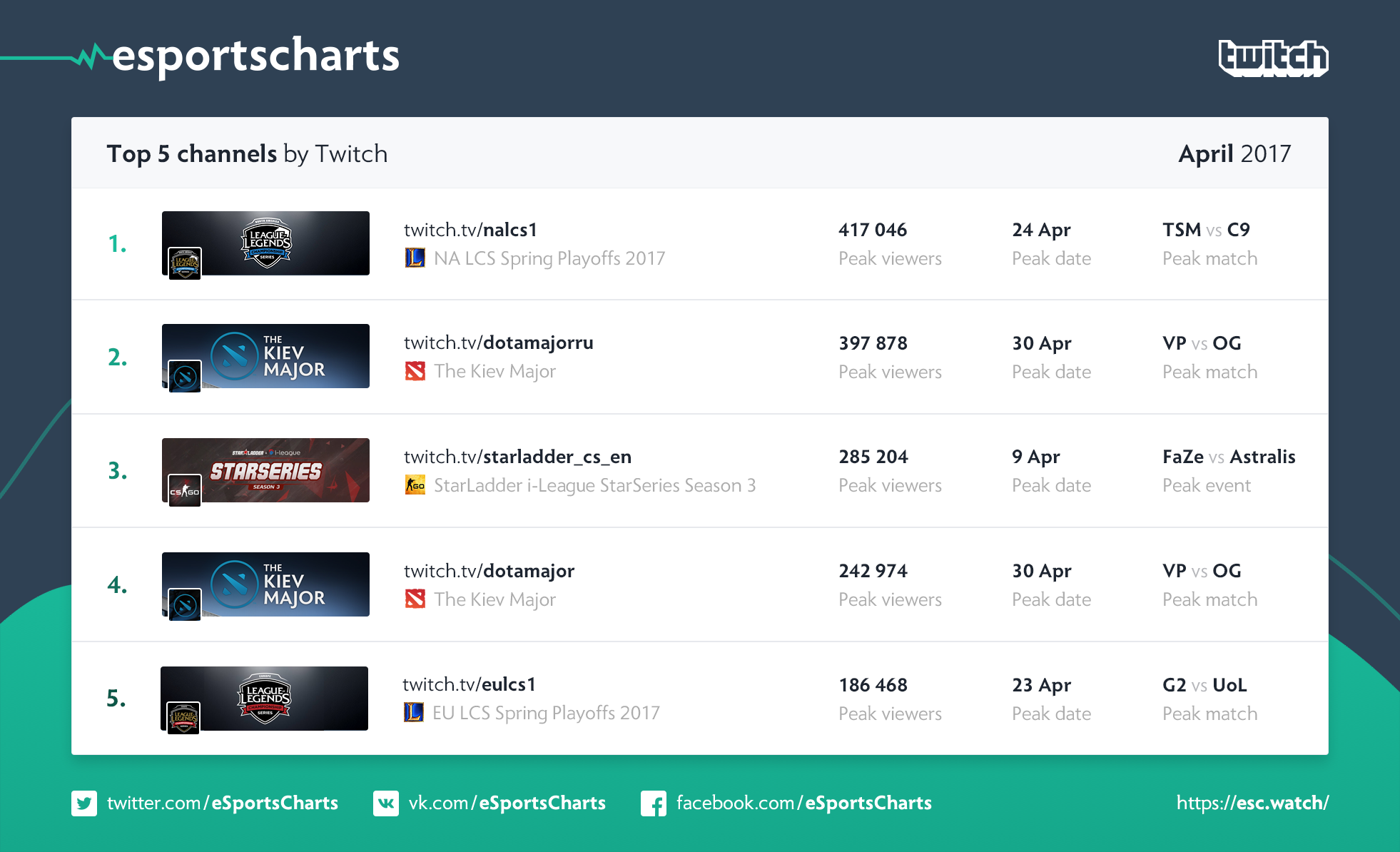 Dota 2's Kiev Major came in a pretty close second with just under 400,000 peak viewers on April 30 during the VP vs. OG match on the event's Russian channel, DotaMajorRU. The English version came in fourth with 242,974 viewers during the same matchup.
Sitting in the middle of the top five is the FaZe vs. Astralis CS:GO matchup during season three of StarLadder's i-League StarSeries. That game peaked at 285,204 viewers on April 9.
The numbers from April are comparable to the same numbers from March, which also had League, CS:GO and Dota 2, as well as Hearthstone during its Journey to Un'Goro final reveal.
When it comes to esports on Twitch, the rich get richer as the same four or five games continue to sit at the top of monthly viewership.