Rock Sling is one of the most effective sorceries for players leveling through Elden Ring. With multiple hard-hitting projectiles and solid damage scaling potential, Rock Sling is a must-have for any player attempting to make their way through the Lands Between.
Here's how to find Rock Sling and add it to your arsenal of spells. 
Related: All Elden Ring Remembrance bosses ranked by difficulty
To find the Rock Sling sorcery, head to the Street of Sages Ruins in Caelid. The sorcery is found in the northern cluster of ruined structures in the area and can be unlocked by heading down into the area's cellar. You'll have to defeat a few enemies before reaching the chest where Rock Sling is located, so make sure you're well-prepared.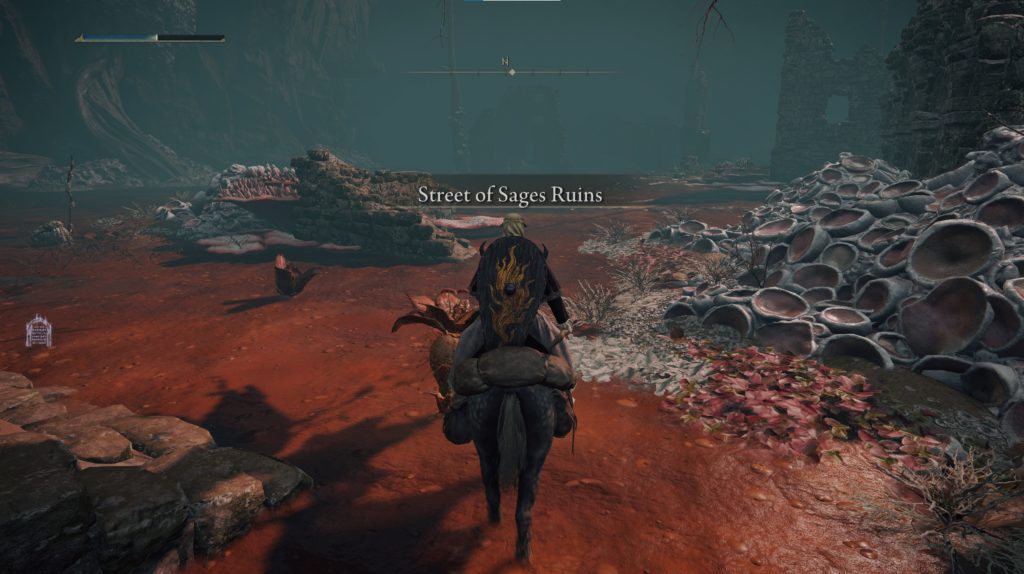 How effective is Rock Sling?
The cast time of Rock Sling is a bit longer than other spells like Glintstone Pebble, for example, but the damage is effective, especially considering the three rocks summoned by the ability will act like homing missiles onto their target. Although there is a chance that the rocks will miss their target, the damage they produce is still immense.
The Rock Sling sorcery is a gravity spell, which means it can be amplified by the Meteorite Staff, which can also be found in the Street of Sages Ruins. The Rock Sling/Meteorite Staff combination is particularly strong for Intelligence casters leveling through the midsection of the game.
An Intelligence score of 18 is required to cast Rock Sling. The spell itself costs 18 FP to cast.