After a couple tumultuous, up-and-down weeks in the EU LCS, things are finally becoming clearer.
Misfits are still a strong team, but Vitality and Giants look like they're both for real. Meanwhile, the bottom three teams all have clear issues to work on, though at least one of them is still alive for the playoffs. In between, it's still a bit of a mess, but hey, you can't have it all.
Our voters assigned points from 1 (worst) to 10 (best) for all the EU teams. We'll start with that very bottom tier, where teams may be tempted to look to free agency and the Summer Split.
Here yet again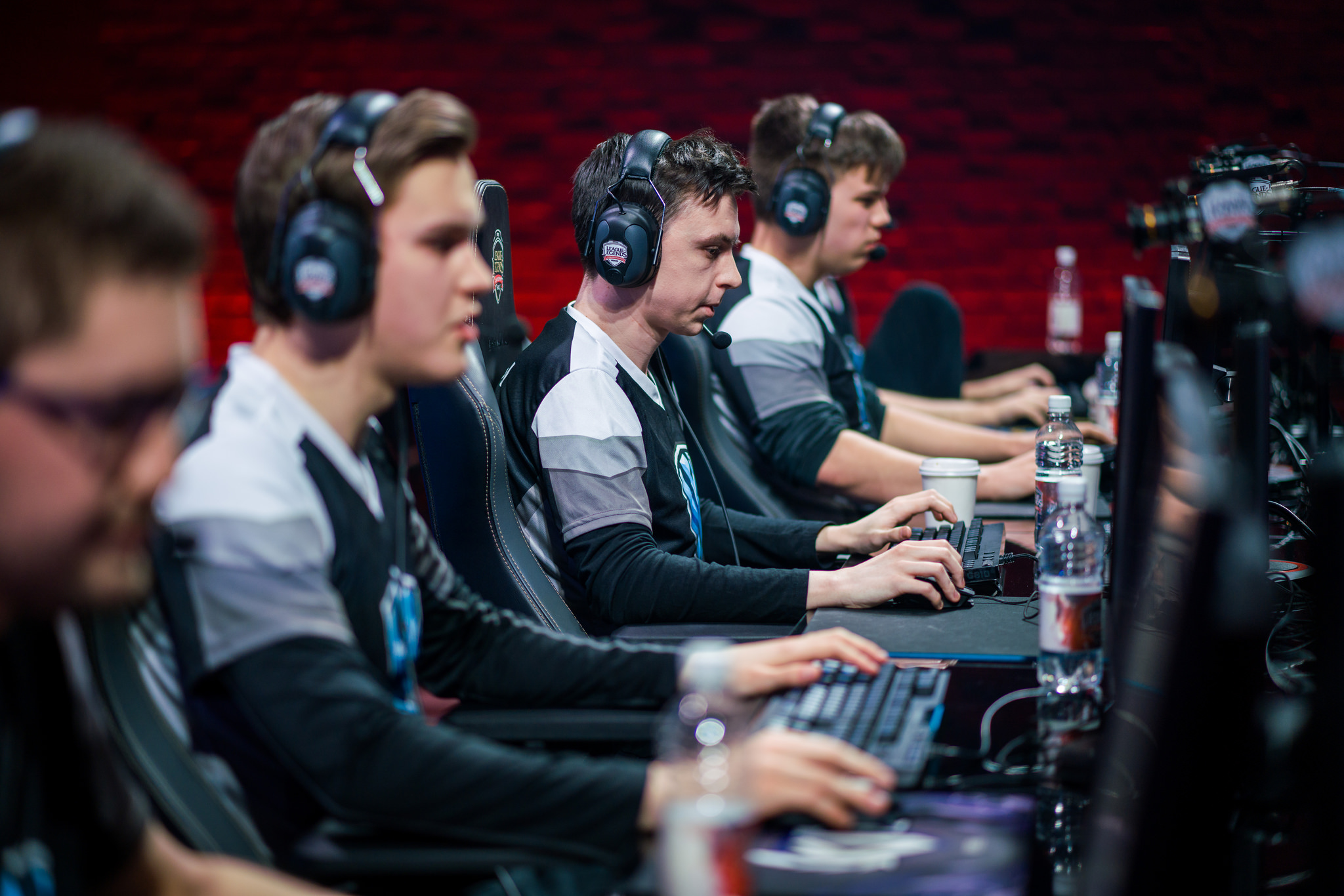 The voters were nearly unanimous in ranking the last three teams. These orgs will be happy that mid-season relegation has been done away with.
10) H2K Gaming (6 points, -1)
H2K's fall has been swift. Swapping mid laners after just three weeks of play will land you in the last spot. Then again, Marc "Caedrel" Lamont looked like the weakest mid in the region, so they can only go up from here, right?
9) Unicorns of Love (9 points, +1)
Unicorns made it out of the basement by beating H2K, but this team is going nowhere fast. The good news is that was the best game we've seen from new junlger Jonas "Kold" Andersen.
8) ROCCAT (15 points, -1)
Sitting at 3-3 in the standings, in a massive tie for fourth place, ROCCAT still have a legitimate shot at the playoffs, and more. We rated this team cautiously over the first couple weeks and that patience proved prescient as they fell 0-2 in week three. Notably, they lost to fellow contenders Giants and Fnatic in pretty comprehensive fashion. Their macro needs to improve for them to get back to winning.
The massive tie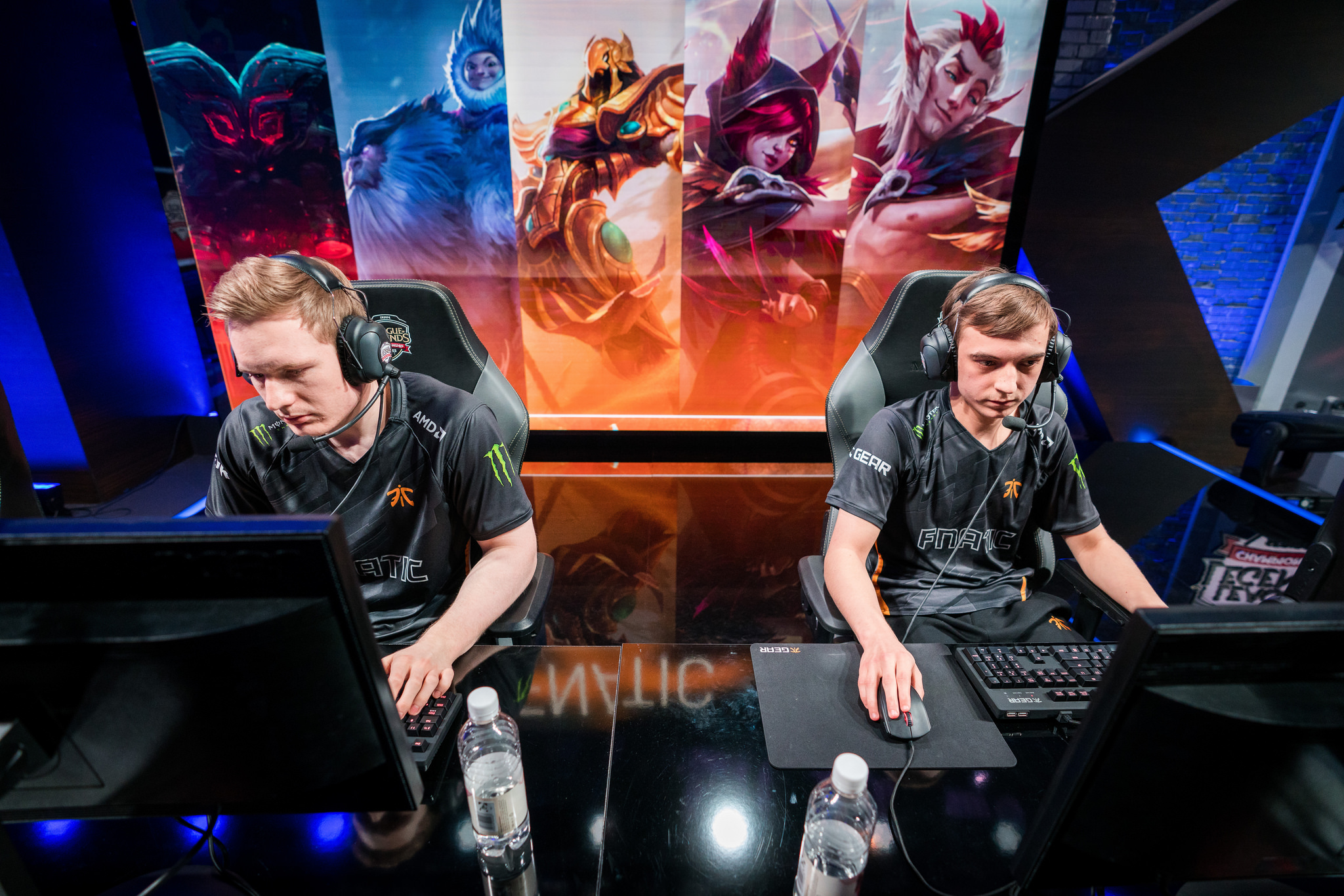 Five teams are tied in the standings at 3-3, and honestly, aside from ROCCAT, it's nearly impossible to tell them apart.
7) Splyce (24 points, -2)
After a rough start, Splyce are rounding into form. A strong game against G2 and a drawn-out win over Misfits make them seem like contenders. Don't worry about the drop in the rankings—it's just incredibly difficult to sort things out in EU right now. If they keep playing well, they'll rise again.
6) G2 (26 points, no change)
G2 played a pretty clean week, though the victory over Splyce came only after Splyce failed to crack their base with Baron. After years of front-running with a target on their backs, it may feel nice for G2 to slide in under the radar and surprise people come playoffs.
5) Fnatic (28 points, -1)
Fnatic could have made a move up with a win over Misfits last week, but after controlling the map for most of the game and even winning a fight off the trademark Fnatic death brush, they couldn't quite seal the deal. Misfits' macro is just too strong for this team right now.
A new challenger arises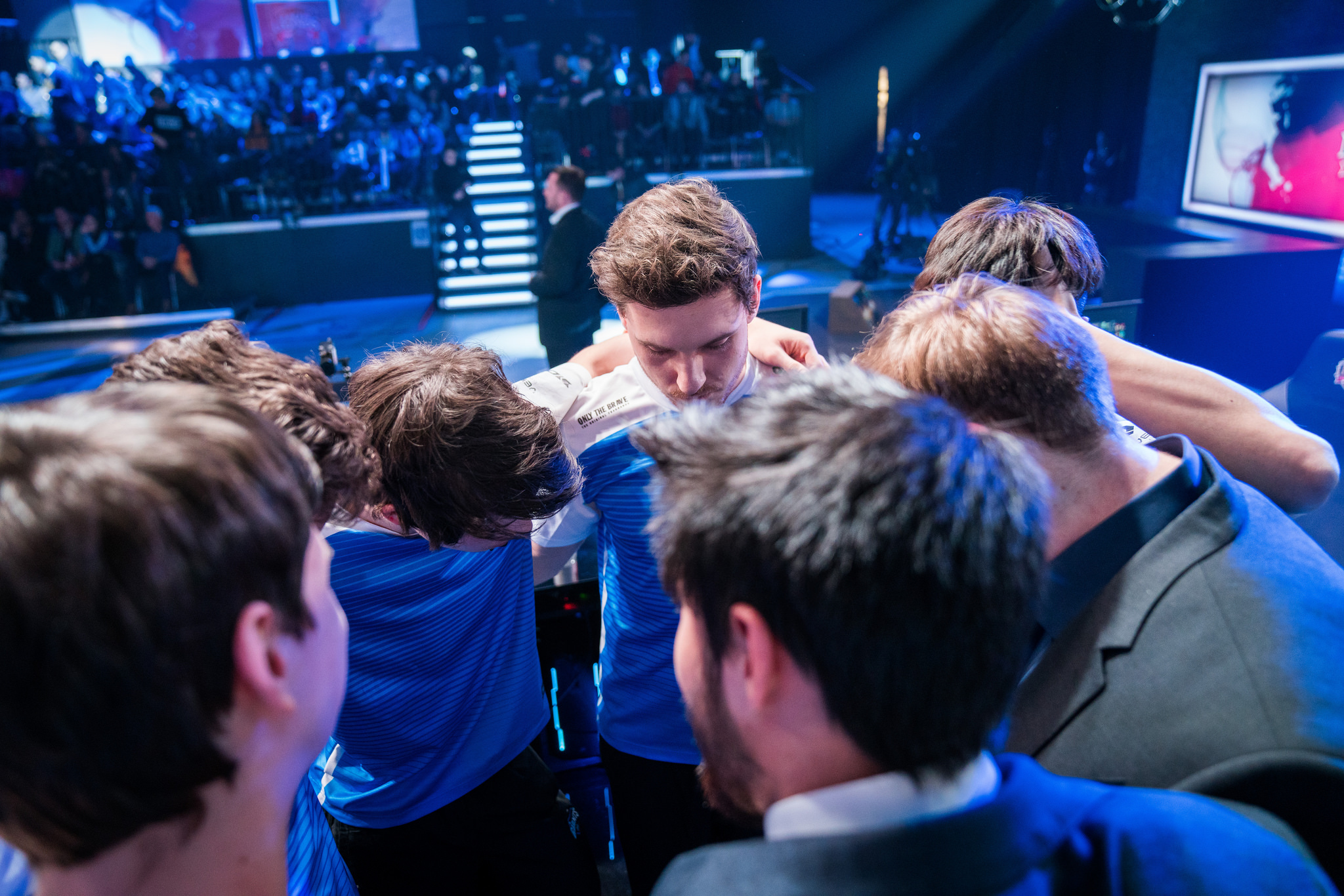 4) Giants Gaming (35 points, +4)
Giants got a solid win on Friday, but a stumble on Saturday against Schalke proves that this team is still a few steps away. Notably, they need to learn how to snowball and apply pressure when playing against the clock. Do that, and this will be more than a one-week stay at the top.
3) Schalke 04 Esports (38 points, no change)
Schalke continue to show a strong grasp of macro concepts. Jungler Milo "Pride" Wehnes is an absolute menace in the early game, but they can still fight more cleanly as a team later on.
2) Vitality (46 points, no change, one first-place vote)
Vitality earned a first place vote by defeating Schalke in an a very well-played game. But Misfits continue to get respect for their strategies and their past playoff performances.
1) Misfits (49 points, no change, five first-place votes)
The last game on Saturday was Misfits vs. Splyce, and it was worth the wait. Though it did go a bit long, it gave both teams opportunities to show strong shot calling and strategy in the late game. We're not too concerned that Splyce came out on top. It's going to take more than a one game advantage in the standings to knock Misfits off their perch.