Another classic Limited Time Mode has made its glorious return to Fortnite: Battle Royale.
The Steady Storm LTM is now available as a part of the 14 Days of Fortnite event, replacing the Wild West mode that returned yesterday.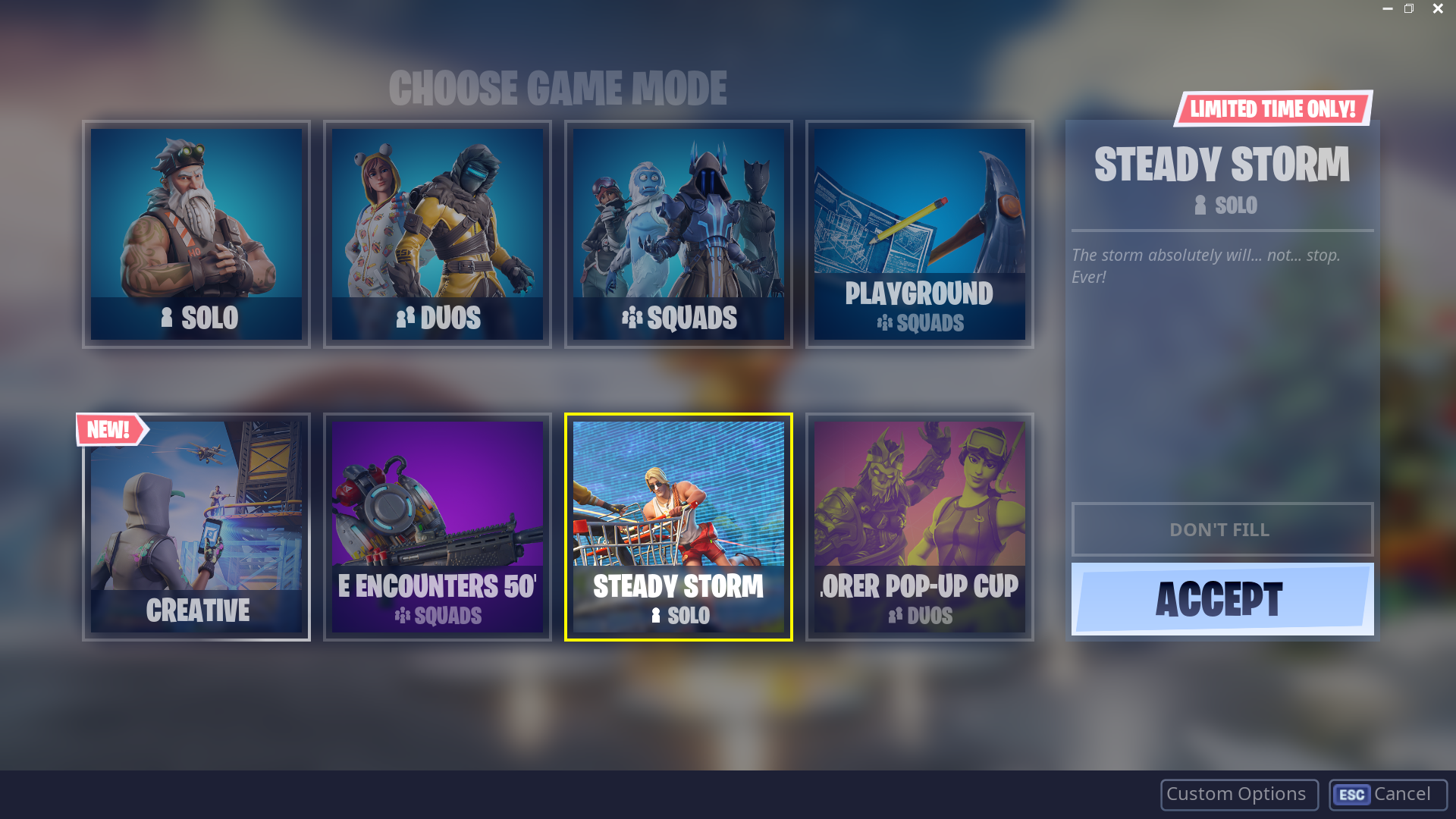 Steady Storm was first introduced on Aug. 6 in patch 5.20. The mode features unique storm characteristics—the storm continuously moves in Steady Storm, as opposed to the traditional storm mechanics where it slowly progresses.
Related: Mysterious Market replaces Risky Runways at The Block in Fortnite: Battle Royale
Close Encounters, another classic LTM that returned to Fortnite yesterday, will remain in the game for at least another day.
Epic Games has been cycling out LTMs each day throughout the holiday season—so Steady Storm will likely only be featured in Fortnite until tomorrow morning.