Two familiar Limited Time Modes have come back to the popular battle royale game for its holiday event.
Close Encounters and Wild West have returned to Fortnite: Battle Royale as today's LTMs in the 14 Days of Fortnite event. They've replaced the Food Fight and Sneaky Silencers LTMs that were available yesterday.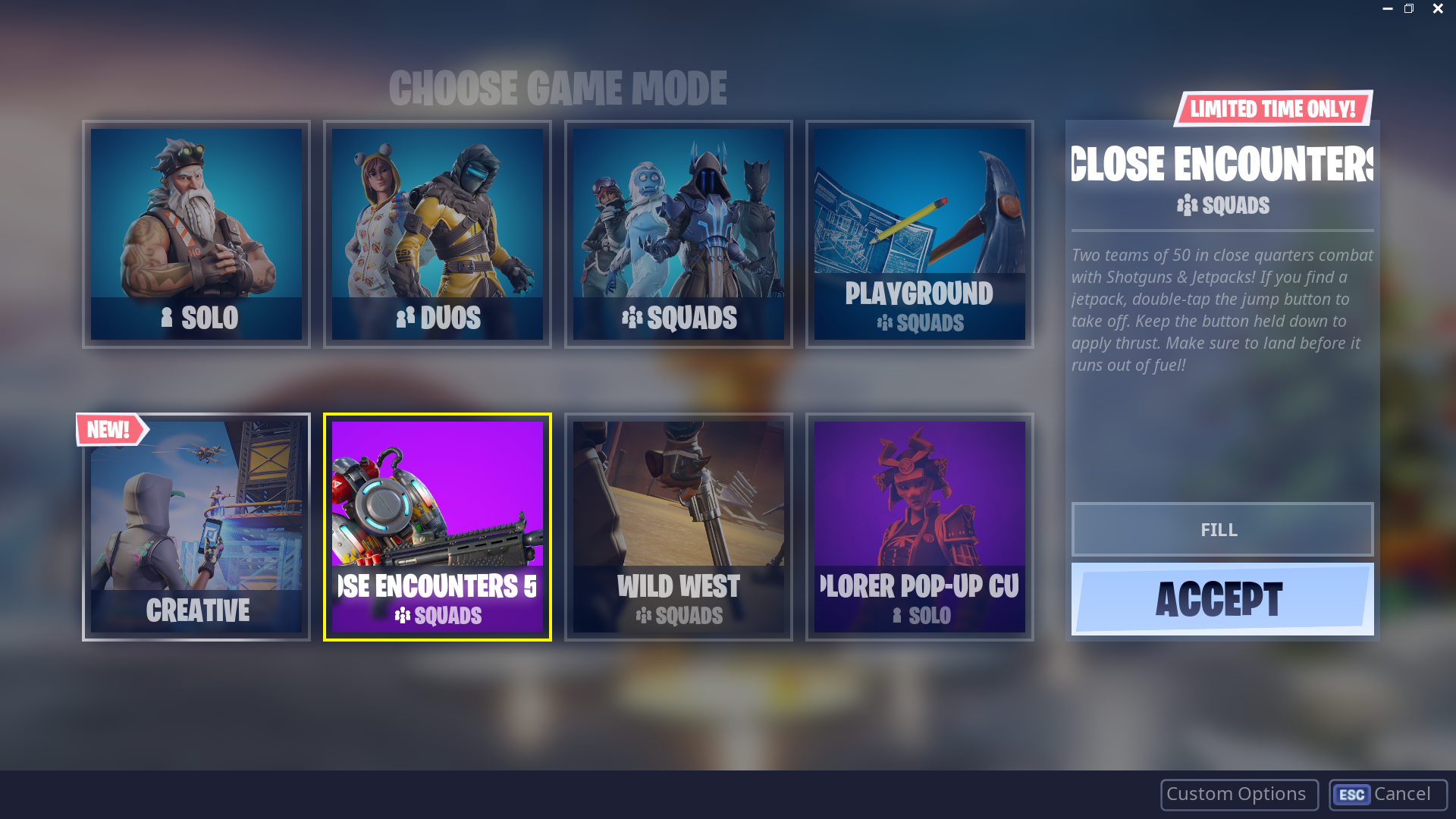 Most Fortnite players should be no strangers to these LTMs, however. Close Encounters was introduced on May 25. The mode features shotguns as the only weapons, but you can also use the infamous Jetpack.
In the Wild West LTM, which was first added to the game on Nov. 19, you can only use weapons from "frontier times," such as the Six Shooter pistol.
Related: Grammy-nominated Panic! at the Disco frontman Brendon Urie is playing Fortnite with Ninja
Epic Games has been cycling out LTMs each day throughout the holiday season—so Close Encounters and Wild West will both likely only be featured in Fortnite until tomorrow morning.