Fortnite developer Epic Games added a new vehicle in the battle royale game's seventh season for players who hate the Quadcrasher and ATK: A noisy plane.

The X-4 Stormwing Plane has a mounted machine gun. The Mounted Turret was already chaotic for many players, and now it flies. We still don't know if this machine gun on the X-4 Stormwing has the same properties as the Mounted Turret players can place on the ground, but it doesn't sound fun to be shot from the skies anyway.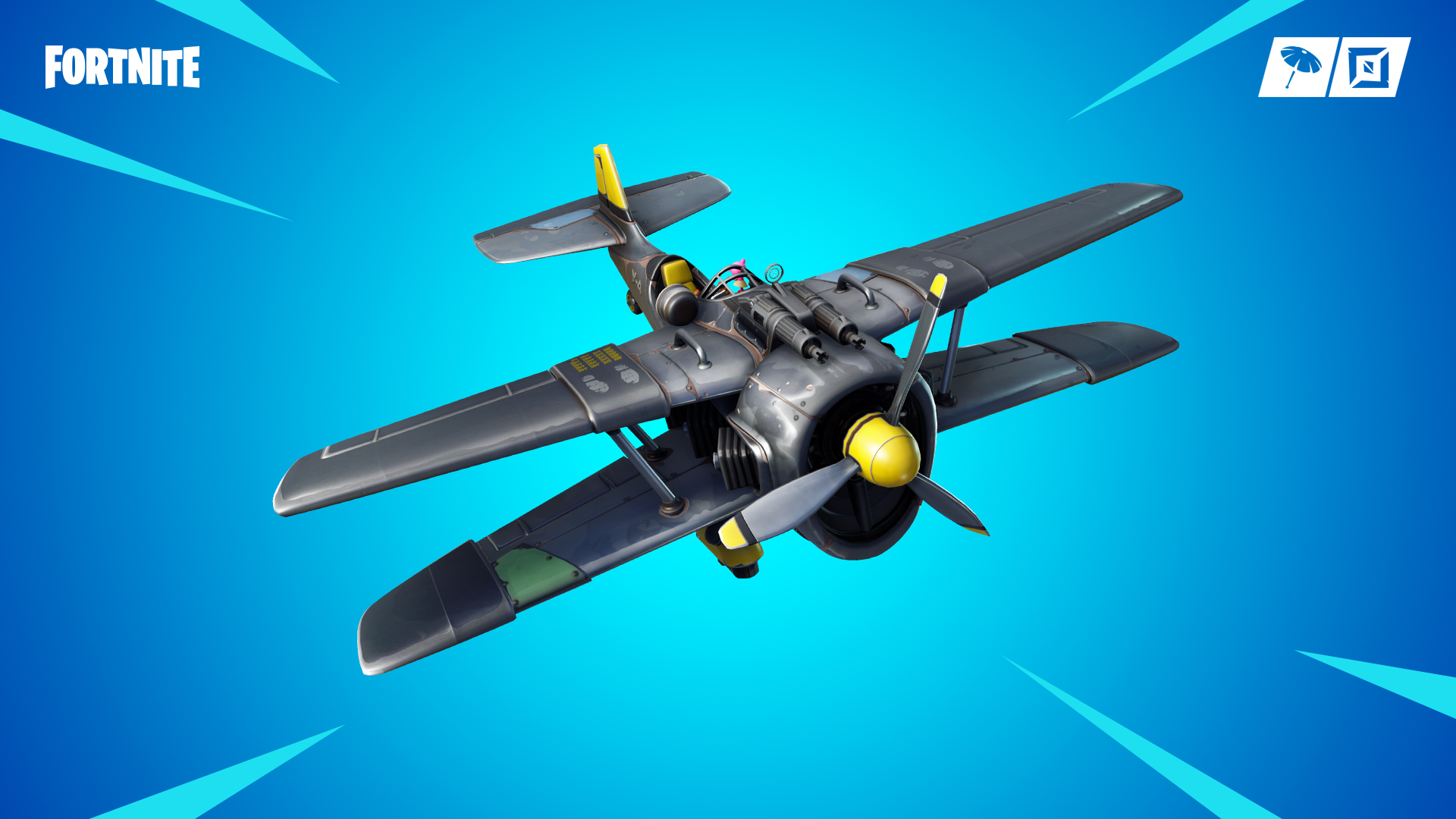 The X-4 Stormwing Plane is the first air vehicle in Fortnite: Battle Royale. It has five total seats, which is interesting since the game's standard modes only include up to four players in Squads. Maybe an opponent can try to hop on and take control of the plane?

If flying over your enemies will give your team a huge advantage, you'll probably have to be careful. Other players can probably shoot and destroy the X-4 Stormwing Plane, like they can do with other vehicles. It won't be a great experience having your plane destroyed mid-air and falling to a full team death right after.
Related: Fortnite's season 7 patch notes are out—winter, an iceberg, and new named locations are coming
At the time of writing, the X-4 Stormwing Plane is still a mystery. Players are yet to jump into the game to check where they can find the plane and test its new functions.

Fortnite season seven was released today with several new skins, map changes, and even weapon and vehicle skins called Wraps. Maybe you can also customize your X-4 Stormwing Plane once you get one.