A second rune has appeared on the Fortnite island at Loot Lake a few hours before the first one plugged itself into the metal hatch last night. It's orange, shaped like a fidget spinner, and the platform it's on seems ready to lift off from the metal hatch.
It's by the side of the first rune, which also arose as an orange projection before beginning to travel around the Fortnite island. If the first rune defined a pattern, players will soon see this fidget spinner rune traveling as well.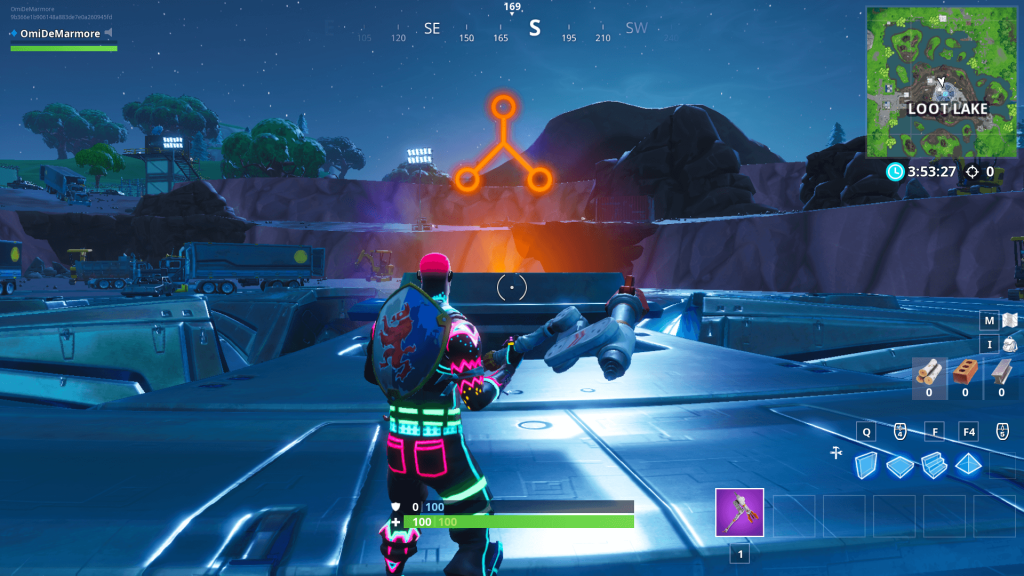 These runes remain a mystery to all players. They began to appear a few days after the Loot Lake hatch was built late last week, and it looks like there will be five of them in total before something happens in that area. These runes are most likely keys to open the metal hatch, which could hide the secret to the season eight ending scene and give clues about what's coming in season nine.
Related: Fortnite's cube runes may reappear in the snow biome, leaks reveal
Players could interact with the first rune when it was floating around the island. It had a few million health points, and the damage players dealt to it in any match would appear as a passive health decrease to all other players in any match. When its health points reached zero, it moved to the next spot. That's what we expect to happen to this second rune.

We have yet to learn what the fidget spinner rune will cause in the Fortnite island once it leaves and re-enters the hatch, if it does. The first rune seems to have caused the volcano to send out smoke, but it's not obvious at the moment if both events are related.