The latest issue of V-Jump magazine has revealed the first two DLC characters coming to Dragon Ball FighterZ.
Bardock, a Saiyan warrior and the father of main character Goku, and Broly, one of the Dragon Ball series' most beloved and iconic characters, will be joining the roster in the first DLC pack.
But right now, it's unknown when these characters will be released or if they'll be allowed at Evo 2018. Dragon Ball FighterZ was one of many new titles announced for the premier fighting game tournament this year.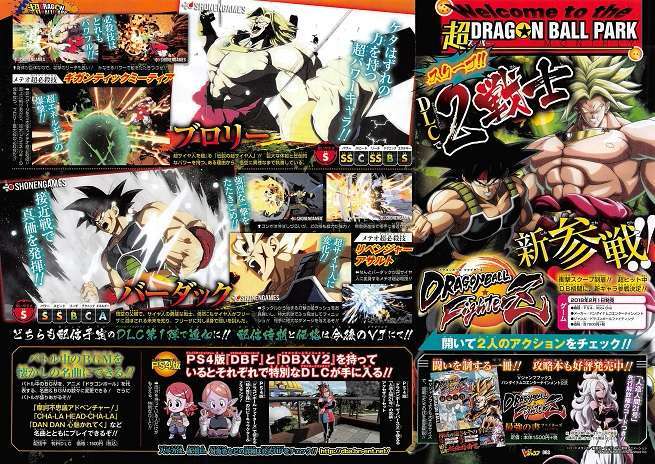 Bardock and Broly were a part of a DLC datamine discovered last month. The full list of DLC characters included Broly, Bardock, Zamasu, Vegito, Base Goku, and Base Vegeta.
Not much is known about these characters at the moment, but Bandai is expected to announce more information on them in the future.
H/T Comicbook