This is the latest in a series profiling the 18 teams attending The International 7 on Aug. 2.
---
Chinese Dota teams used to revolve entirely around the old guard. The grizzled veterans who have been playing since the Allstars days saw regular rotation between familiar brands such as LGD, ViCi Gaming, TongFu, and Team DK. Even Newbee, which was formed in 2014, featured tenured players like Zhang "xiao8" Ning and Wang "SanSheng" Zhaohui.
After the same Newbee squad won TI4, China took four out of the top five slots at TI5. On paper, all was well for the Chinese scene. But in reality, the reliance on old stars left the big-name teams vulnerable. That's why CDEC, a team packed with young players, was suddenly able to score huge upsets on its way to qualifying for The International that year."
CDEC was one of two teams that didn't make it through the regional qualifiers, but instead the on-site wild card matches. From there they blitzed through the groups and the playoffs to land in the grand finals via the upper bracket—something very few people ever expected from a wild card team. They ended up losing in the grand finals to Evil Geniuses, but it would have been completely wrong to say they didn't deserve their second-place finish.
For many, this was the beginning of the "academy squad" revolution in China. CDEC's young guns accomplished far more than they were supposed to and in convincing fashion. Meanwhile, the defending champions Newbee were eliminated by MVP Phoenix, the other wild card team.
The season after TI5, tier 1 Chinese teams invested heavily in new blood. There were academy teams as far as the eye could see, but it wasn't until TI6 when the scene saw a return on the investment. Here one moment and gone the next, Wings Gaming shook the world by returning the Aegis of Champions to China that year. Although they are no longer together under one name, Wings' TI6 story marked an important milestone in Chinese Dota history.
The vitality of youth
IG.Vitality is one such team. The sister squad to Xu "BurNIng" Zhilei's Invictus Gaming, they epitomize the new age formula for Chinese teams. Combining up-and-coming talents with players possessing a fair amount of experience, they eschew the stubbornness of old and substitute it with what works nowadays.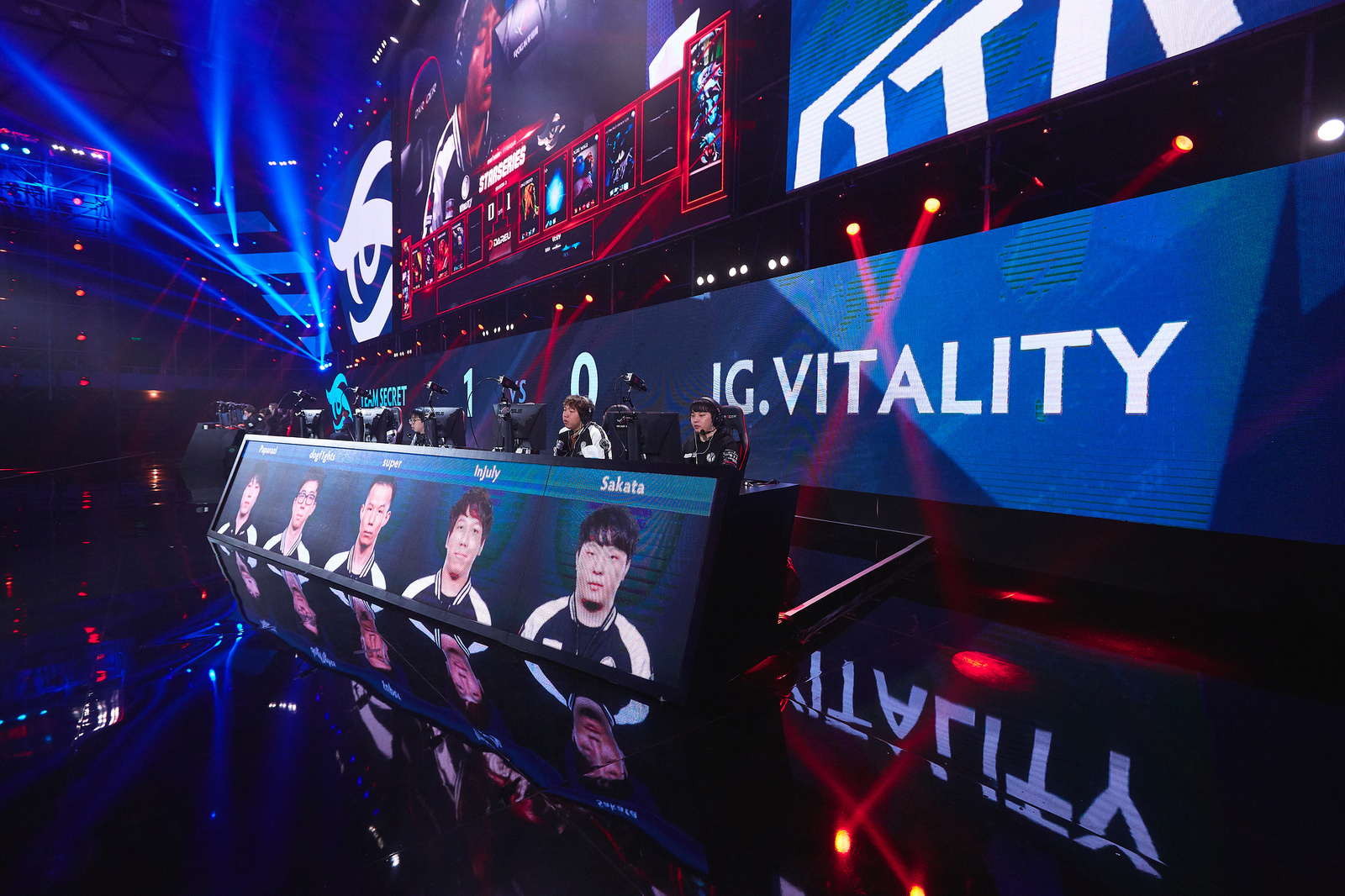 For the most part, it's been working for them. Although they missed out on last year's International, they were a mainstay in premier LANs held in the first half of this year. Significant results have eluded them so far, of course, but there's some serious firepower on this team that could propel them through the bracket at TI7.
Balance in all things
Across all five positions, iG.Vitality strikes a great balance in skill and experience. Young cores Zhang "Paparazi" Chengjun and Xu "Sakata" Zichen form an explosive duo in front, while career offlaner Yang "InJuly" Xiaodong keeps the squad anchored with signature picks Batrider and Tidehunter.
In the back is the support duo composed of Su "super" Peng (not to be confused with the LFY player of the same name) and Gao "dogf1ghts" Tianpeng. dogf1ghts in particular plays a frightening Bounty Hunter: he sports a 66 percent winrate with the hero over 68 career games.
Expect the team to leverage the harmony in their lineup heavily throughout the course of the tournament.
Burdened by mediocrity
Alas, in spite of the skill level present in the roster and the chemistry formed by more than a year of playing together, victory has escaped their grasp many times. At the end of the day, there are teams simply way stronger and more consistent than they are.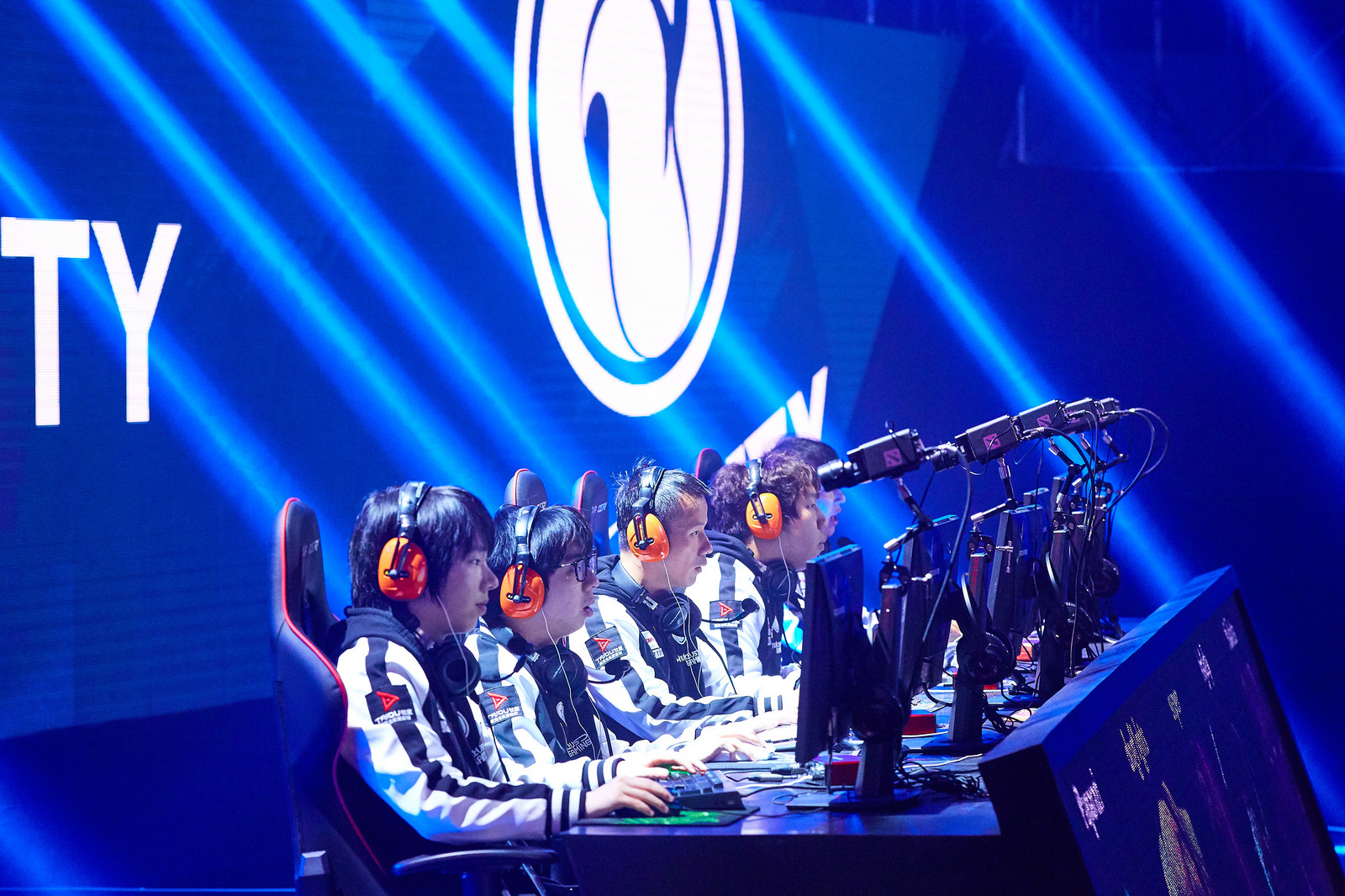 If they hope to go deep at TI7, they must learn from their past mistakes and use their experience to fuel their run. Simply forgetting their failures in events such as the 2017 Majors will not benefit them.
Based on past performances, their expected at TI7 is top 8 at best. But if they make the most out of their bootcamp and study their replays well, perhaps the power of youth will finally pay off.
---
Player to watch
iG.Vitality's position 1 player Paparazi is a straight-up baller, and is the player to pay attention to on this team. Although he plays the carry role, he is also a strong mid as shown in the one-on-one mid mini-tournament at DAC 2017. In that competition, he took down midlane titans like Syed "SumaiL" Hassan and Amer "Miracle-" Al-Barkawi.
Biggest challenge
Their relative weakness compared to even qualifier teams at TI7 will be a big hurdle for iG.Vitality. They have plenty of potential, but it will take more than what they've shown in tier 1 events so far in order to unlock it.
Team grade
iG.Vitality get a C, or a C+ if we're being really hopeful. The talent and chemistry are certainly there, given that they've been premier tournament regulars for a while now. But to get past the favorites in Seattle will be a very difficult task for them nonetheless.