Fortnite player and Twitch streamer Tyler "Ninja" Blevins is launching a line of ugly Christmas gear to keep fans warm this holiday. Ninja has signed a licensing deal with UglyChristmasSweater.com, and the line will be available online come Dec. 5.

Ugly Christmas sweaters are no longer really that ugly—often, they follow a pretty standard format and are just slightly tacky. They've been popular for a while now, and it's become ubiquitous with the season. Many sweaters take a twist of traditional Fair Isle knit patterns, using a brand logo to create bold and colorful sweaters.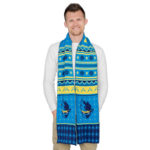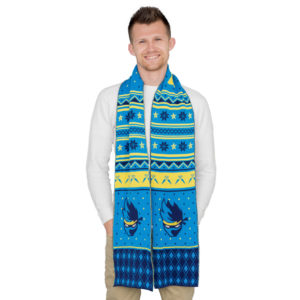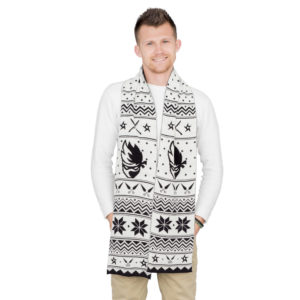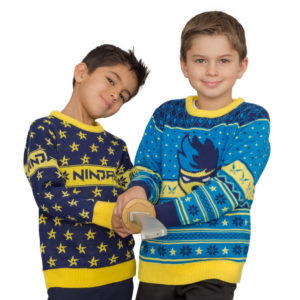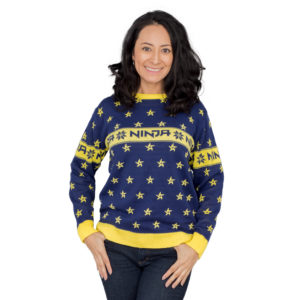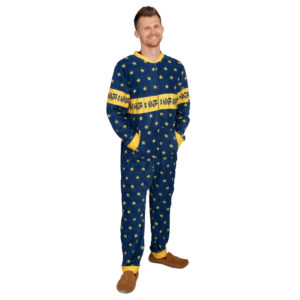 Ninja's Christmas gear follows that same pattern for most of the line, which includes three sweater styles, pajama onesies, socks, and scarves. Prices range from $60 to $70 for the garments, and $20 to $30 for the accessories.

Related: Fortnite fan creates concept for Gelid Glaciers and Frozen Factory areas for season seven

Ninja's Christmas wearables come in three different color palettes: his signature bright blue and yellow, a darker navy blue and yellow, and a subdued black-and-white palette.

YouTube creator Felix "PewDiePie" Kjellberg has also launched an ugly Christmas sweater line with the UglyChristmasSweaters.com site, with similar gear to Ninja, just with a red-and-black palette. The price range for PewDiePie's line is similar to Ninja's, too.