Call of Duty: Warzone's litany of assault rifles are full of opportunities for experimentation.
While a nerf to other assault rifles didn't exactly take them out of the meta entirely, players are experimenting with different ARs—and many realized the M13 is good, and it's been in players' loadouts ever since.
The M13 is still, somehow, a solid option. While it's not the best gun in the game by any stretch, it can be fun to use and powerful in the right situations, especially with the right attachments in a loadout made especially for Caldera and Battle Royale modes.
Here are a few of the best M13 loadouts in Warzone.
Warzone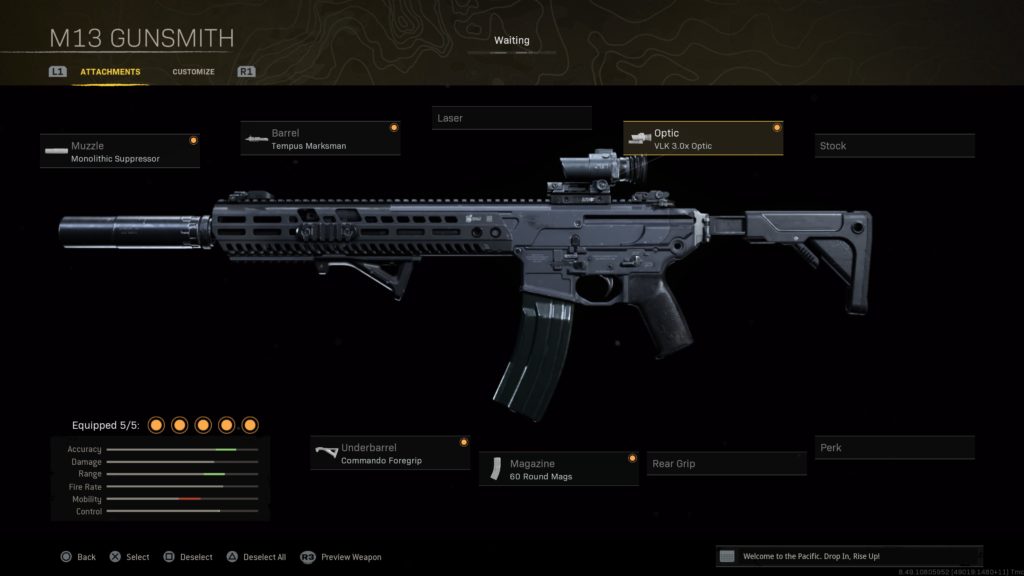 Muzzle: Monolithic Suppressor
Barrel: Tempus Marksman
Optic: VLK 30x Optic
Underbarrel: Commando Foregrip
Ammunition: 60 Round Mags
The classic Warzone-style kit works with the M13, too. You can maximize its damage and range while also throwing on a good grip and longer magazine to help take down armor.
SMG style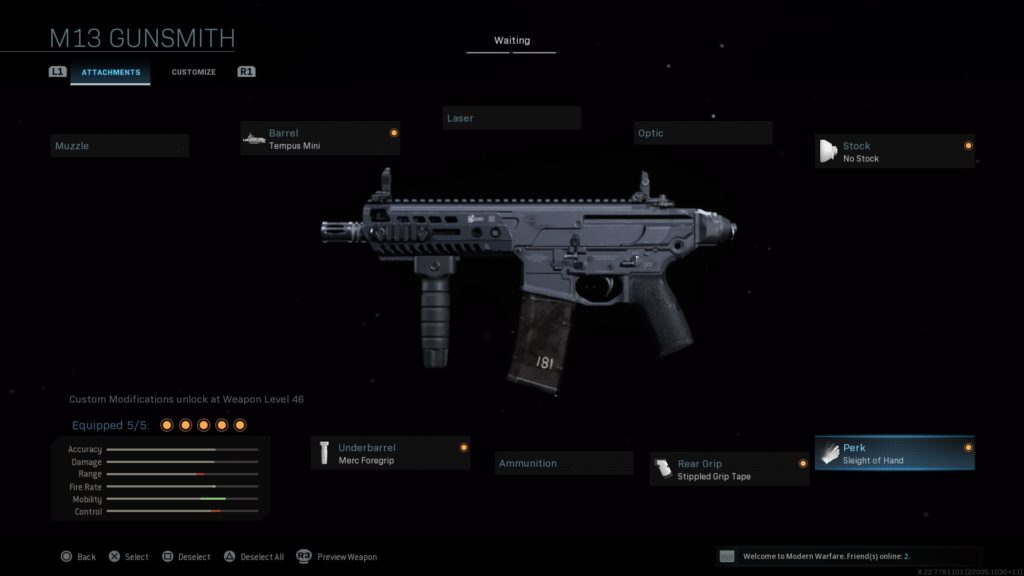 Barrel: Tempus Mini
Stock: No Stock
Underbarrel: Merc Foregrip
Rear Grip: Stippled Grip Tape
Perk: Sleight of Hand
The M13 can be turned into a fast-paced SMG-style gun with this loadout. It's all about aim down sight speed and mobility, which is perfect for smaller maps like Shoot House and Shipment.
Long-range AR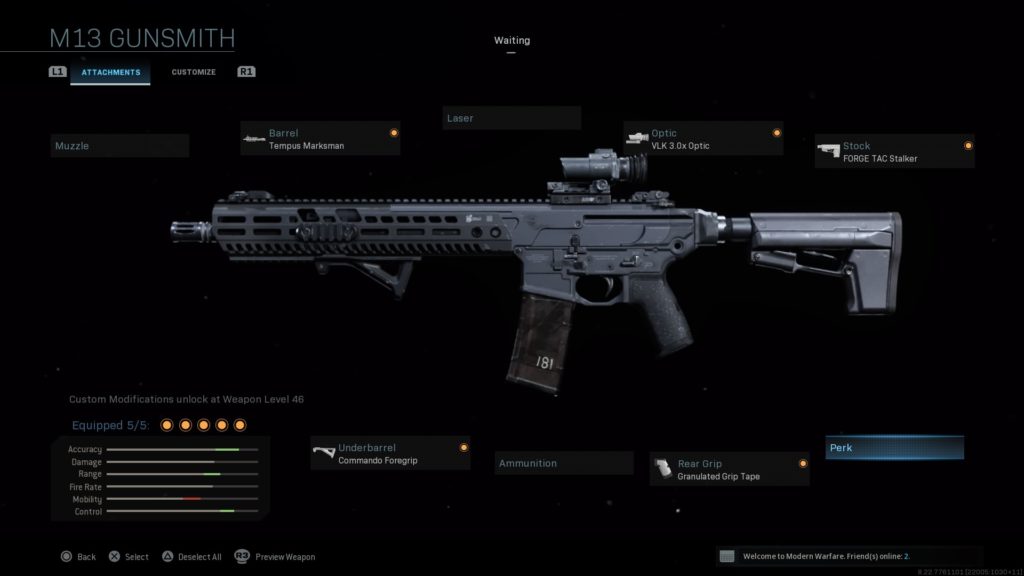 Barrel: Tempus Marksman
Optic: VLK 3.0x Optic
Stock: FORGE TAC Stalker
Underbarrel: Commando Foregrip
Rear Grip: Granulated Grip Tape
Classic assault rifle gameplay is at your fingertips with this loadout, which maximizes stability, accuracy, and range.