Assault rifles are some of the strongest weapons in Call of Duty: Warzone and Modern Warfare.
Last year's addition to the franchise was released with eight unique assault rifles. Most of the guns in this weapon class are viable in Modern Warfare multiplayer, but some of them are just superior, especially in Warzone.
Here are the best assault rifles in Call of Duty: Warzone and Modern Warfare.
Kilo 141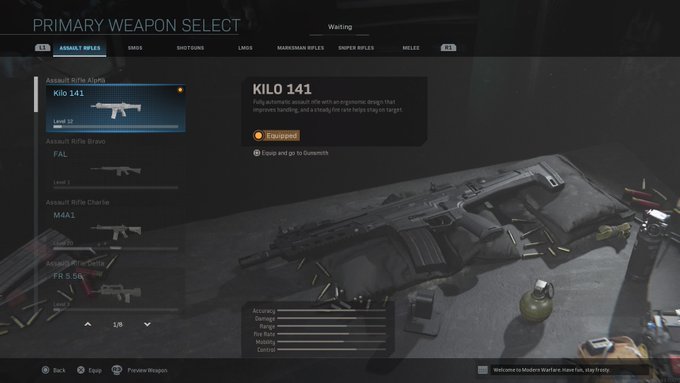 The Kilo became one of the top weapons in Warzone after a few months, becoming a reliable AR to take down enemies at mid-to-long range with a specific loadout. Check out our list of the best Kilo 141 loadouts for more information.
CR-56 AMAX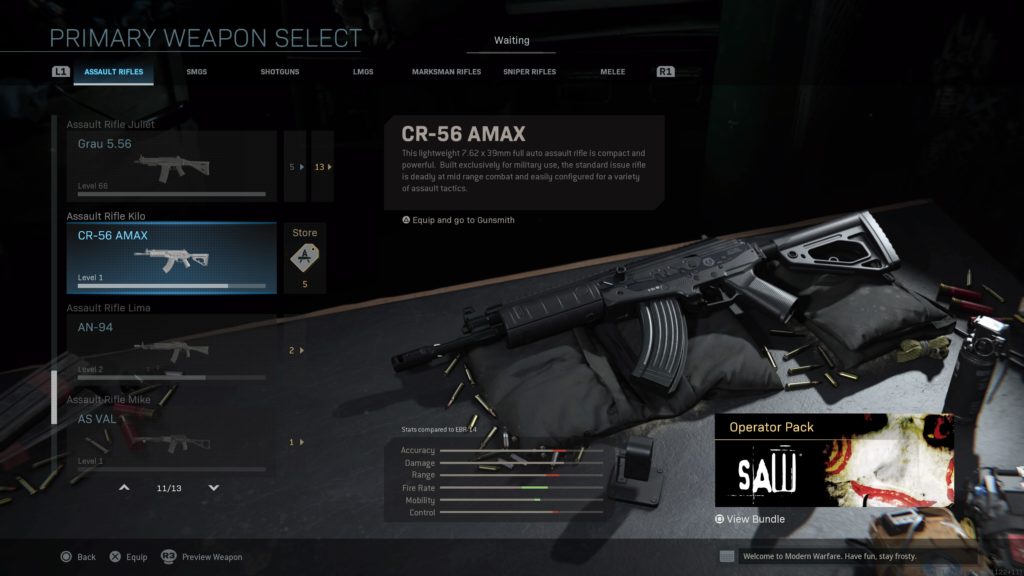 The AMAX is one of the newest assault rifles on this list, but it immediately became one of the best in the game after it joined the roster. The 7.62 rifle is "compact and powerful" and offers strong accuracy and sustained damage throughout Verdansk.
Grau 5.56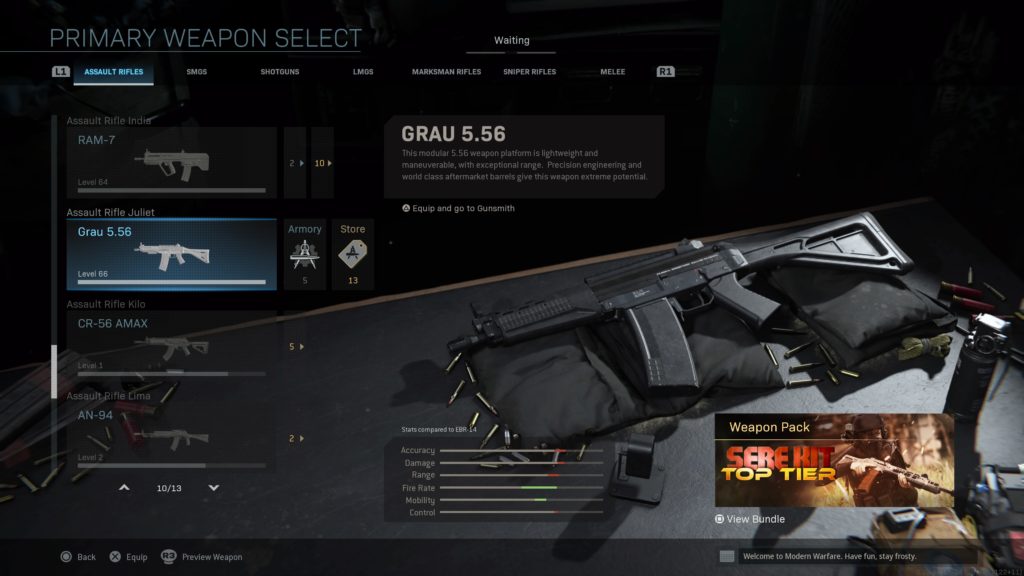 For a long time, the Grau was by far the best assault rifle in the game after it was released. It's still a top contender for the title, allowing players to chunk down enemy armor at range with incredible accuracy and consistency.
M4A1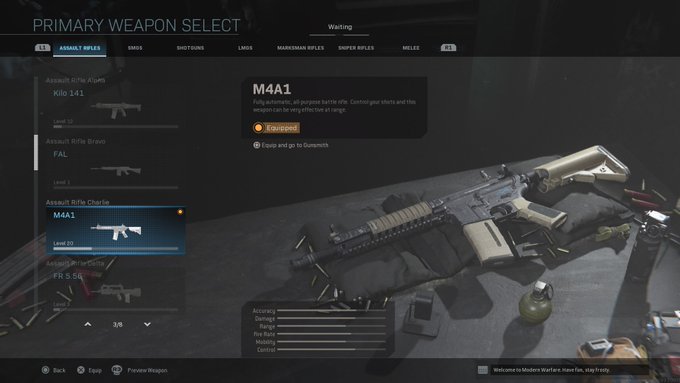 The M4 is still one of the best all-around assault rifles in Modern Warfare. It has low recoil and is an accurate gun. You can use the M4 in close-quarters engagements, but it definitely excels in medium to long-range gunfights. The M4 has been overshadowed by a few other new assault rifles, but it's still a reliable choice.
M13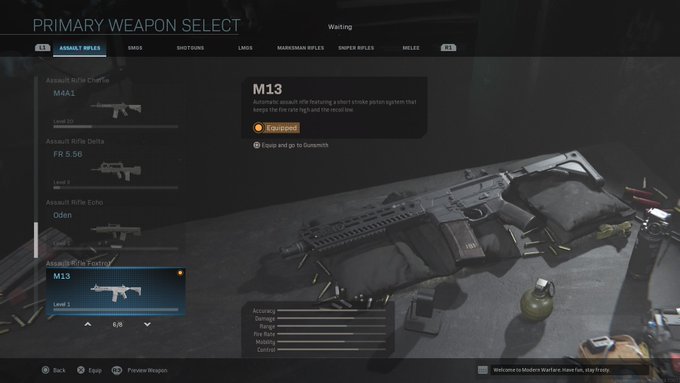 The M13 appears to be the close-to-medium-range weapon of choice in Modern Warfare. It has a high fire rate with relatively low recoil. Check out our list of the best loadouts for the M13 to find a kit for both Modern Warfare multiplayer and Warzone.
---
We'll update this article following any weapon changes in the game.