The VALORANT closed beta releases tomorrow, which means it's almost time to binge. If you were lucky enough to get your hands on a key on April 3 or you're, like most people, preparing to watch a marathon stream session, there's one last thing you could be doing leading up to the beta.
Whether you're raring to go with your beta key in hand or if you don't have access yet, you can download the game's client ahead of time. This can help save you a few precious minutes or even hours if your broadband isn't up to scratch.
To download the client, all you need to do is head over to VALORANT's official website. Once you're there, click sign in to your Riot account or make one (whichever is applicable to you).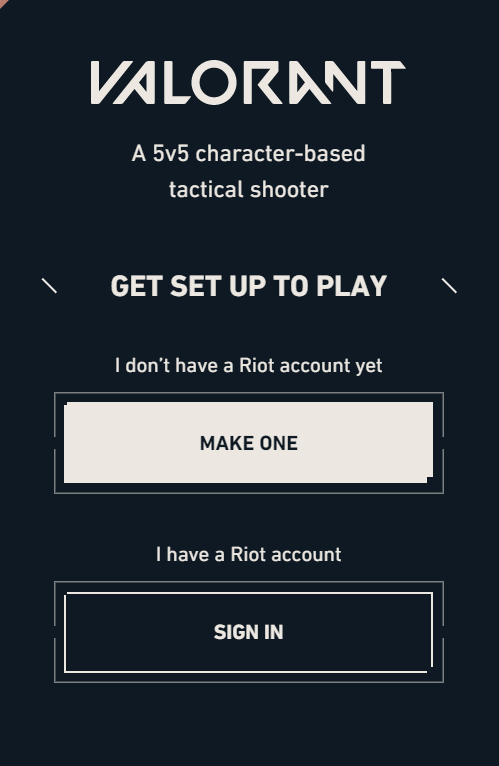 Next, click "am I in the beta?" and the page should automatically bring you to three different options.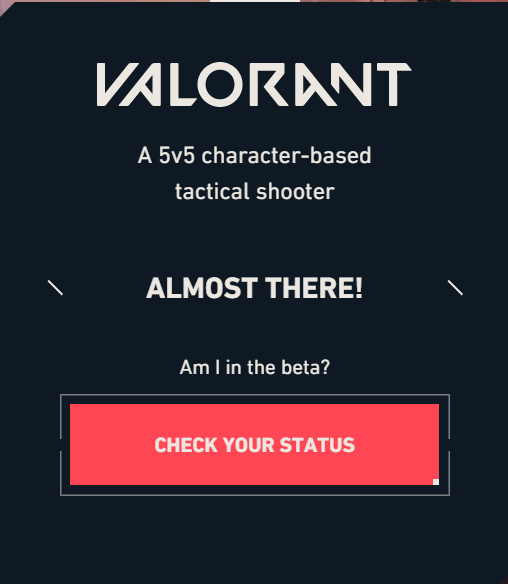 Finally, click the third option, "download and play," and your game should download to your computer.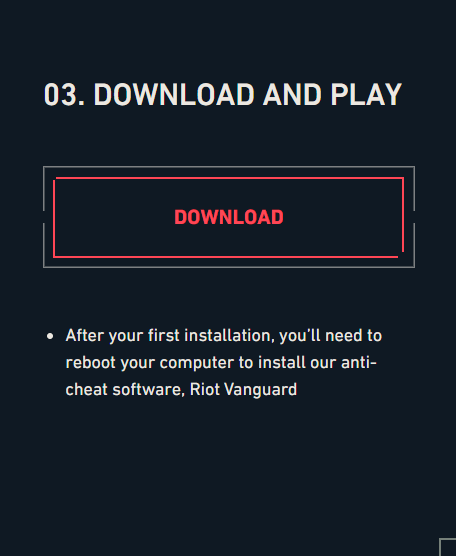 Once you've downloaded the client and you attempt to log into the game, a message will pop up saying "unable to access game," followed by a short explanation that permission is required to access the beta. When the beta releases on April 7, this will presumably no longer be the case.
How to download the client if you're not from Europe or North America
If you aren't from North America or Europe and you want to punish yourself and stare endlessly at the VALORANT icon for hours on end, simply click here. There isn't much use in downloading it until Riot announces the beta in your region. But, for the time being, this is your only option.
How to sign up to the beta
To sign up for the closed beta, create a Riot account, link your Riot account to your Twitch account, and watch specific VALORANT Twitch streamers after the beta activates in your region. For the time being, the closed beta is only applicable for European and North American players, but it should roll out in Asia in the weeks or months to come.