After a few days of exhaustive open and closed qualifiers, eight teams have survived to earn a spot in the first EU Challengers main event of VCT Stage Three.
These eight teams will compete in a double-elimination bracket beginning on July 7, with the top four advancing to the 12-team EMEA Challengers Playoff in August. Unlike the closed qualifier, the bracket for Challengers One will continue past the point where teams qualify, with the biggest share of a €35,000 prize pool up for grabs.
Here are all eight teams that will compete at EU VCT Stage Three: Challengers One.
G2 Esports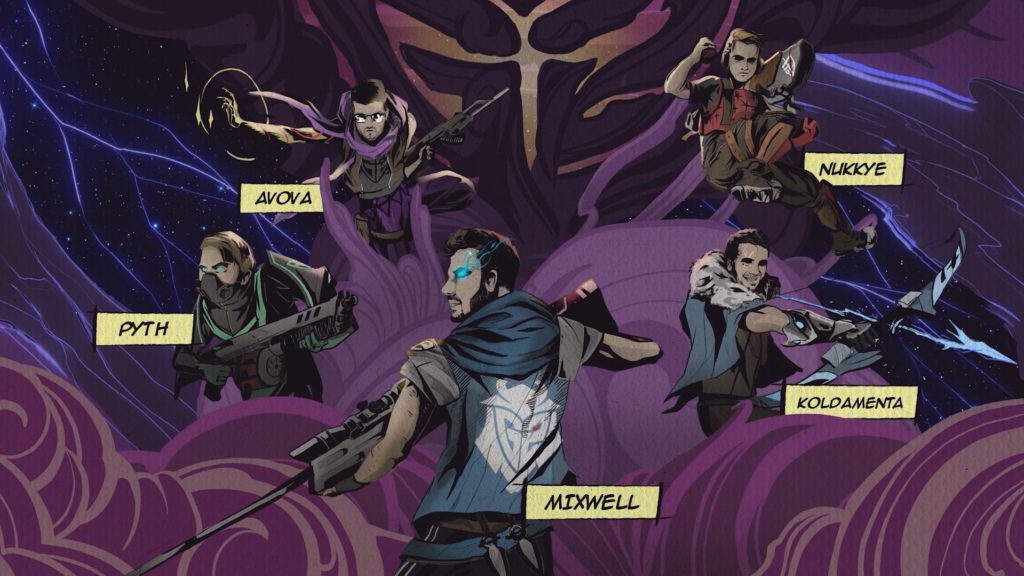 The only team from the first four to qualify that did so via the open qualifier, the new-look G2 are aiming to retake the European crown. Once considered the most dominant team in all of Europe in 2020, G2 stalled during the first two stages of VCT and took drastic measures with an almost full roster reset. Only Mixwell remains from the original roster, now flanked by keloqz, koldamenta (ex-Acend), nukkye, and AvovA (both ex-Heretics).
On paper, the new roster looks like a championship-caliber team—and the early results match that expectation. They capped off their open/closed qualifier run with a 2-0 win over Reykjavík grand finalists Fnatic. Mixwell and AvovA each carried one of the maps, with Mixwell dropping 31 on Bind as Viper and AvovA hitting 30 on Haven with Omen.
Acend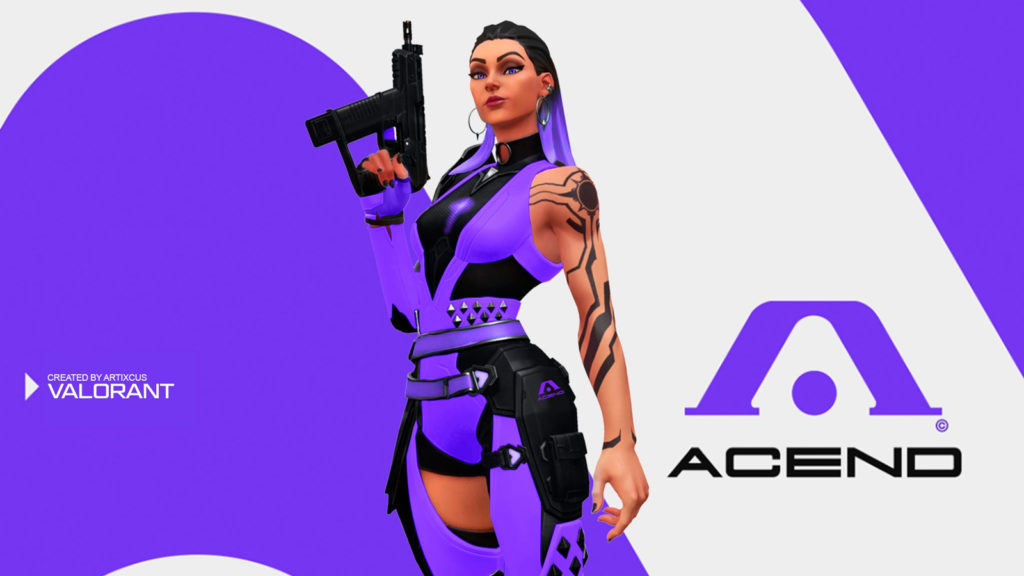 Acend may have lost koldamenta to G2, but they were able to fill their ranks by adding zeek after he was moved off the G2 starting roster. The surprising winners of Masters One back in March, Acend came up short in Stage Two following losses to NiP and Vitality in both Challengers events, missing out on an EMEA Challengers Final appearance.
But as long as the team has cNed, they're going to be a contender in Europe—and the young man from Turkey proved again why he's one of the best Jett players in the entire world. He was on fire in both closed qualifier series against BIG and Team BDS with a solid 36 kills over two maps against BIG but an unreal 49 kills and only 14 deaths against Team BDS. Zeek also had a great series against BDS and showed off his versatility with four different duelists played during the closed qualifier.
Team Liquid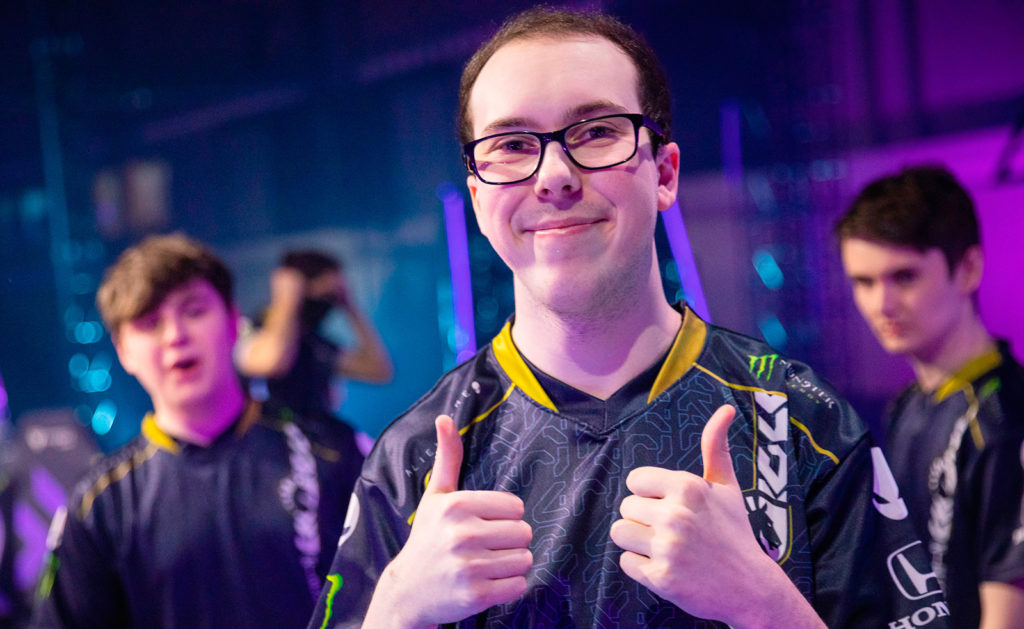 One of Europe's two representatives in Reykjavík, Liquid aren't looking to give up their seat at the table just yet. Liquid finished fourth at Masters Two but went 1-4 in maps against teams from NA and EU and looked a little behind the pack when it came to playing the meta. Liquid's L1NK relayed that the team had seen little of Astra in EU, so they looked lost when Version1 used the agent against them.
They appeared to have more trouble against Astra to open their series against Alliance, falling 13-6 on Ascent. It's a small sample size, but it does look like they've done their homework for Breeze, taking it with ease in a commanding 13-5 win. Liquid finally fielded an answer to Astra on Haven, closing out the map with five straight defensive rounds. They're not at their peak yet, but given how good they are despite that, the rest of EU better hope Liquid doesn't take another step up.
Guild Esports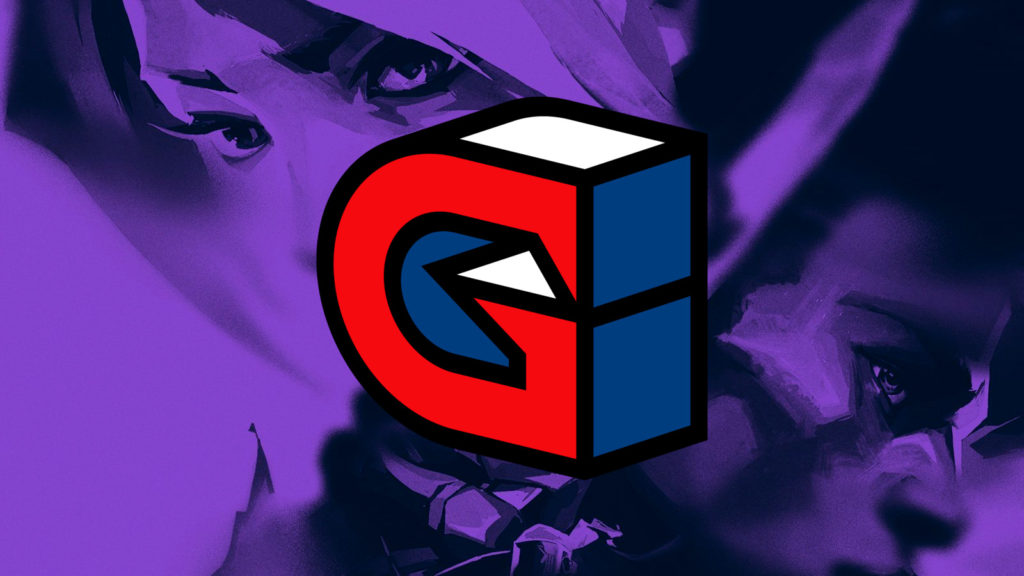 Guild are looking to cement their place in the top echelon of European teams. They got off to a great start with a grand finals run at Challengers One in Stage Two, qualifying for the EMEA Challengers Finals. They lost two straight series to Fnatic and Oxygen, but both series were extremely close. They parted ways with draken after Stage Two but re-signed him two weeks later after "evaluating all [other] options."
It looks like Guild made the right choice, with draken proficiently filling the controller role, switching between Viper and Omen during their closed qualifier matches. His controller play provided the support his teammates needed to frag, with Yacine, Leo, and Sayf all averaging 20 kills during their maps won against FPX.
Fnatic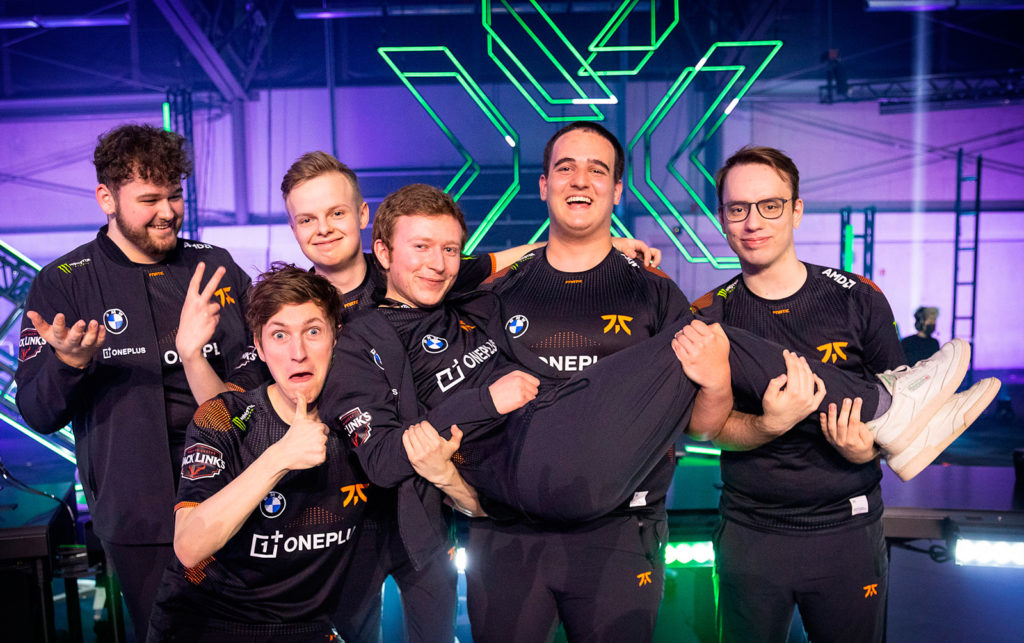 It took them until the second wave of qualifying matches, but after a couple of early scares, the darlings of Europe and Masters Two Reykjavík grand finalists are through to Challengers One. You don't fix what's not broken, and after an impressive lower bracket run at VALORANT's first international LAN, Fnatic kept their roster intact and recharged for the closed qualifier.
But their first game back was against a revitalized and surging G2 roster that sent them down to the lower bracket. Bruised only in ego, Fnatic took their frustrations out on Wave, demolishing them 13-1 on Icebox to start the series. Wave made waves fittingly on Breeze, stealing the second map on the shoulders of some outstanding lurk plays. Fnatic took care of business on Bind, though, with the addition of Breach to their comp for that map.
Rix.GG Thunder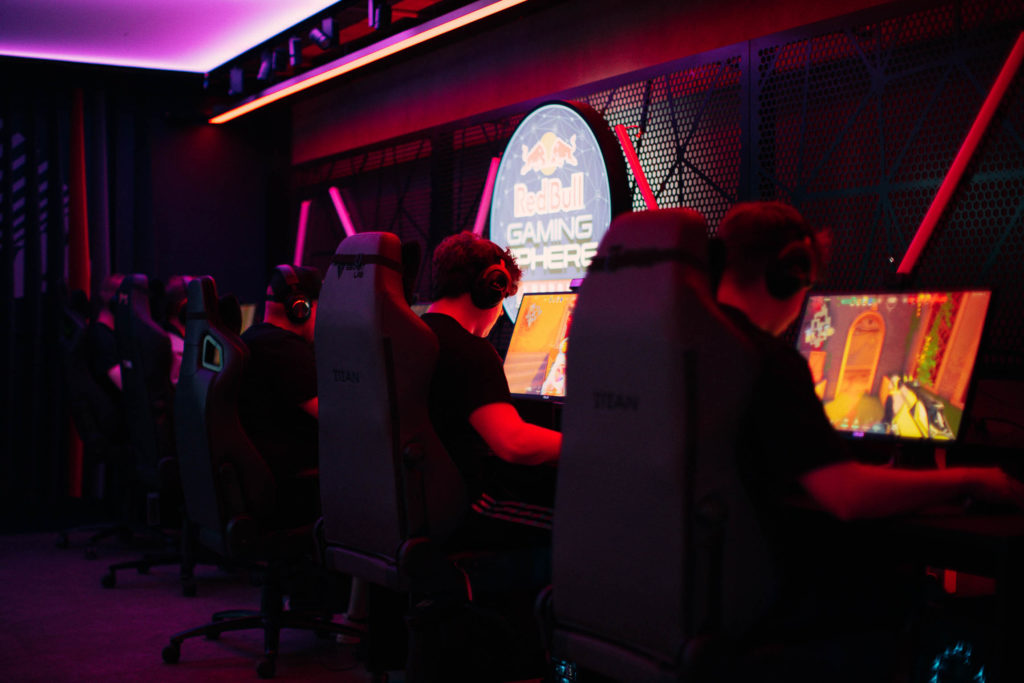 Formed at the beginning of 2021 and finalized less than a month before Stage Three began, Rix.GG Thunder are a new face to see this far along. In the first two stages, they weren't able to make it past any qualifiers. But considering they lost to teams like G2, Heretics, and the future Acend roster, that's nothing to be ashamed of.
Their opening match in the closed qualifier didn't go as planned, losing to French side Team BDS in two 13-8 maps on Bind and Ascent. With their backs against the wall, they rallied with their own 2-0 win over BIG, with all three Rix U.K. players—otom, frei, and Luzuh—stepping up. Rix.GG faced Alliance in the final round of the closed qualifier and stole map one (Breeze) in overtime after dominant attacking halves from both teams. Alliance responded on Bind, winning 10 straight rounds in the first half after losing the first two, then taking the map 13-7. But it was Rix who got the last laugh on Haven, dominating 13-4. Alliance had no answer for Luzuh and otom's entry prowess.
Team BDS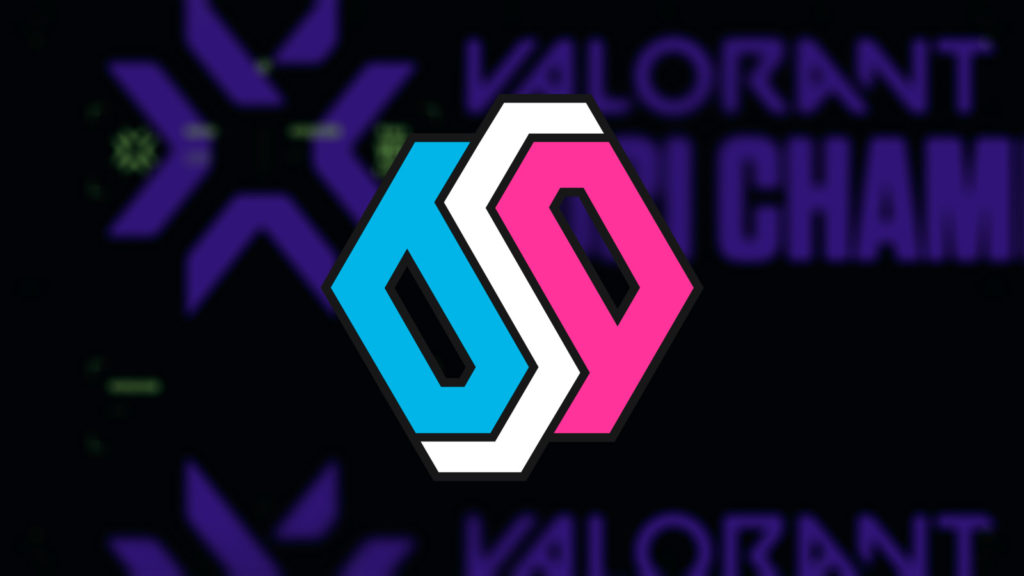 This has been a big week for the Team BDS organization. Prior to its acquisition of an LEC slot, the org capitalized on an opportunity by signing the French roster Opportunists after they had qualified for their second straight EU Challengers event during Stage Two. BDS were just a round away from reaching the EMEA Challengers Finals, up 1-0 over Liquid before Liquid won in overtime then took map three.
They started their closed qualifier run with a win over eventual Challengers participant Rix.GG but fell to Acend in the upper bracket second round, having no answer for cNed on Jett. Down in the lower bracket's second round, they got off to a strong start against Team Finest on Bind, with a flawless defensive side in the second half. That momentum carried into their attacking side on Icebox, jumping out to a 9-0 lead (15 straight rounds between the two maps) before Finest got on the board. Team Finest flirted with a comeback on their attacking side of Icebox, coming back from a 12-6 deficit to make it 12-11 before a rodeN 4K with Jett's knives slammed that door shut in the final round.
FunPlus Phoenix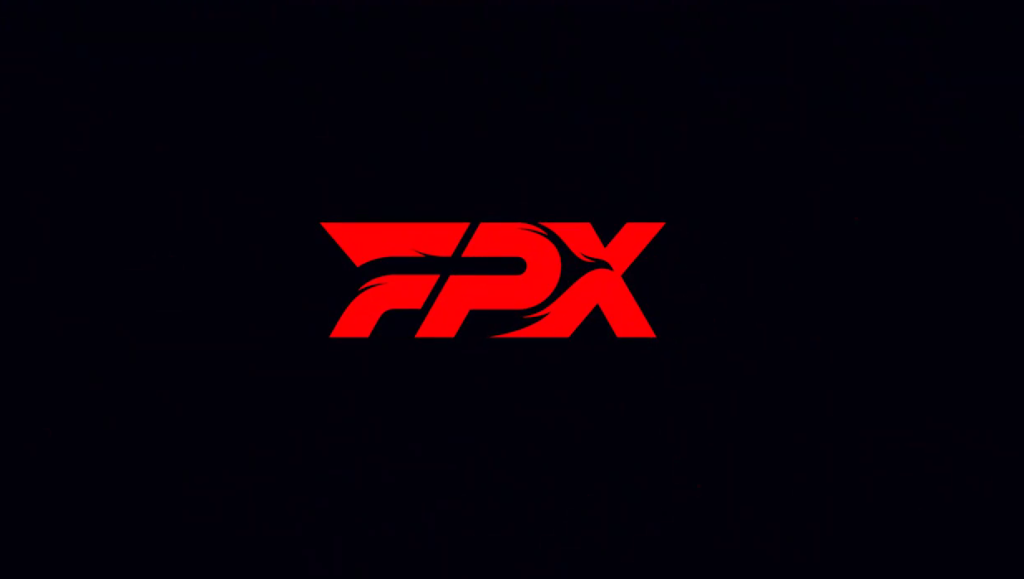 One of the most consistently dangerous teams in all of Europe, FunPlus Phoenix punched the final ticket to Challengers One. Like Guild, FPX reached the EMEA Challengers Finals but botched the ending with back-to-back losses to Liquid and a team they had beaten earlier in Gambit.
Coincidentally, it was Guild that knocked them down to the lower bracket in the second round after FPX had already disposed of Wave. Against Team Vitality, FPX showed great resilience on Bind, coming back from down 8-4 at halftime with an unstoppable attacking side, at one point winning eight straight rounds. Like the BDS vs. Finest match, it came down to the wire on Icebox, with FPX crossing the finish line dominantly in overtime.
---
Make sure to follow us on YouTube for more esports news and analysis.