PlayerUnknown's Battlegrounds is celebrating another milestone this week, as the hit battle royale game has surpassed five million players on Xbox One.
That player number has been reached in just three months, which Xbox calls a "major accomplishment," but the game is still quite rough around the edges. Both Xbox and PUBG Corp. know there's work to be done, as the developer recently revealed a road map of development for 2018.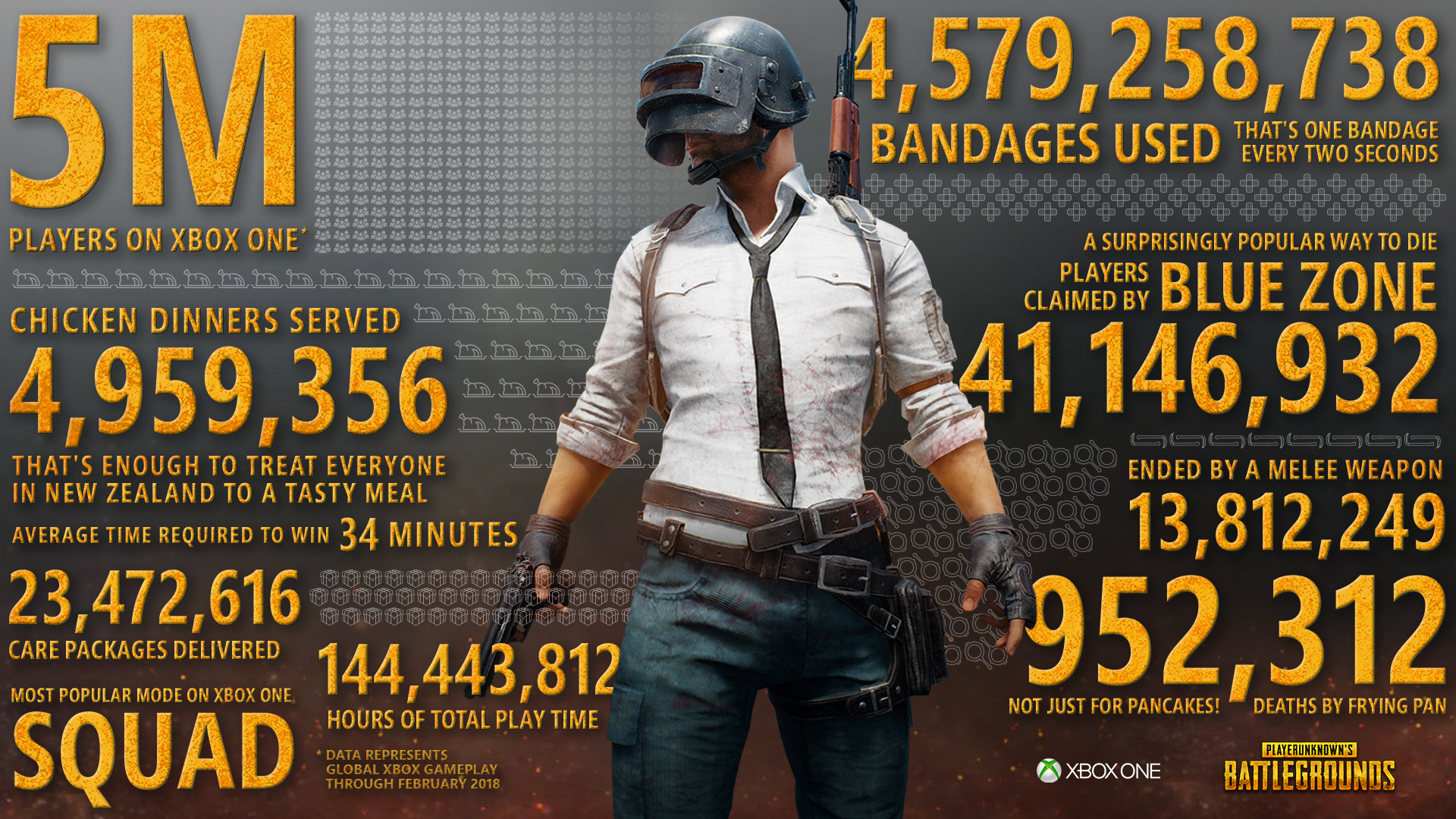 Xbox also released this handy infographic which shows lots of fun statistics about how much the game has been played since its release on the console, including the stat that there has been one bandage applied every two seconds since it went live, as well as 952,312 deaths by frying pan.
To celebrate the milestone, Xbox players will get some exclusive loot. Anyone who plays the game and has activated a character by 2:01am CT on March 22 will get the swaggy PUBG5 jacket. This green jacket is emblazoned with the number five to signify all five million players who have dropped into Erangel.
PUBG on Xbox still has a lot of work to do in the Xbox Game Preview program, including a lot of optimizations, bug fixes, and the addition of the Miramar desert map, but today is meant to celebrate the game's success on Xbox One.
About the author