The Pittsburgh Knights, an esports organization now partnered with the NFL's Pittsburgh Steelers, is starting an all-female PlayerUnknown's Battlegrounds team, according to its announcement today.
The team, called the Dames of PUBG, begin their competitive career tomorrow with the Zowie Divina PUBG tournament in Shanghai, China. The tournament runs through Dec. 18 and can be viewed on its official Twitch channel. It's an all-female tournament featuring 48 pros at a newly-opened arena.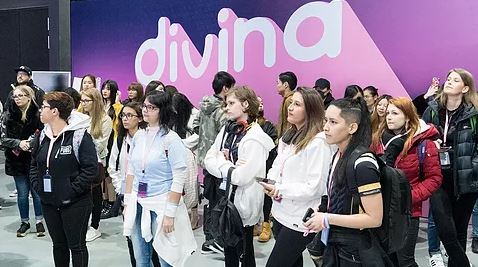 "The esports battlefield has always been crowded with men, with less than one percent of female professionals playing in the top levels of competition," said the Knights in its announcement. "As we announce our first female team, we hope to use this opportunity to support diversity and equality in the esports industry."
The players, otherwise known as "the dames," are Aliza "Hellauchiha" Teinert (or "Hella"), Taryn Blanco, Bri "Masq" Becker, and Christina "Sminty" Thomas. Hella has been competing at a serious level for some time, but says she's excited to finally be able to represent a brand. "I hope I can make the Knights proud to have me as a part of their team," she said in a statement.
The players had not met each other in person at the time that the Knights' announcement was written, although we assume they have by now, as the tournament they'll be competing at is tomorrow. They had met digitally, however, and Sminty was very familiar with the others' online content and streams. She states that she's "really excited to be playing on a competitive team with a dynamic group of gamers who happen to be amazing women as well."
The Knights also has players in Super Smash Bros. Melee, Fortnite, Call of Duty, Gwent, and Hearthstone.