Some of the world's biggest streamers and personalities are set to kick off day three of the biggest esports event in PlayerUnknown's Battlegrounds history later today by taking on one another to win a share of the $1 million prize pool for charity.
Today is day three of PUBG Global Invitational 2018 and follows the end of the third-person perspective (TPP) portion of the event yesterday, where Gen. G Gold pulled off a string of upsets on day two to lift the title.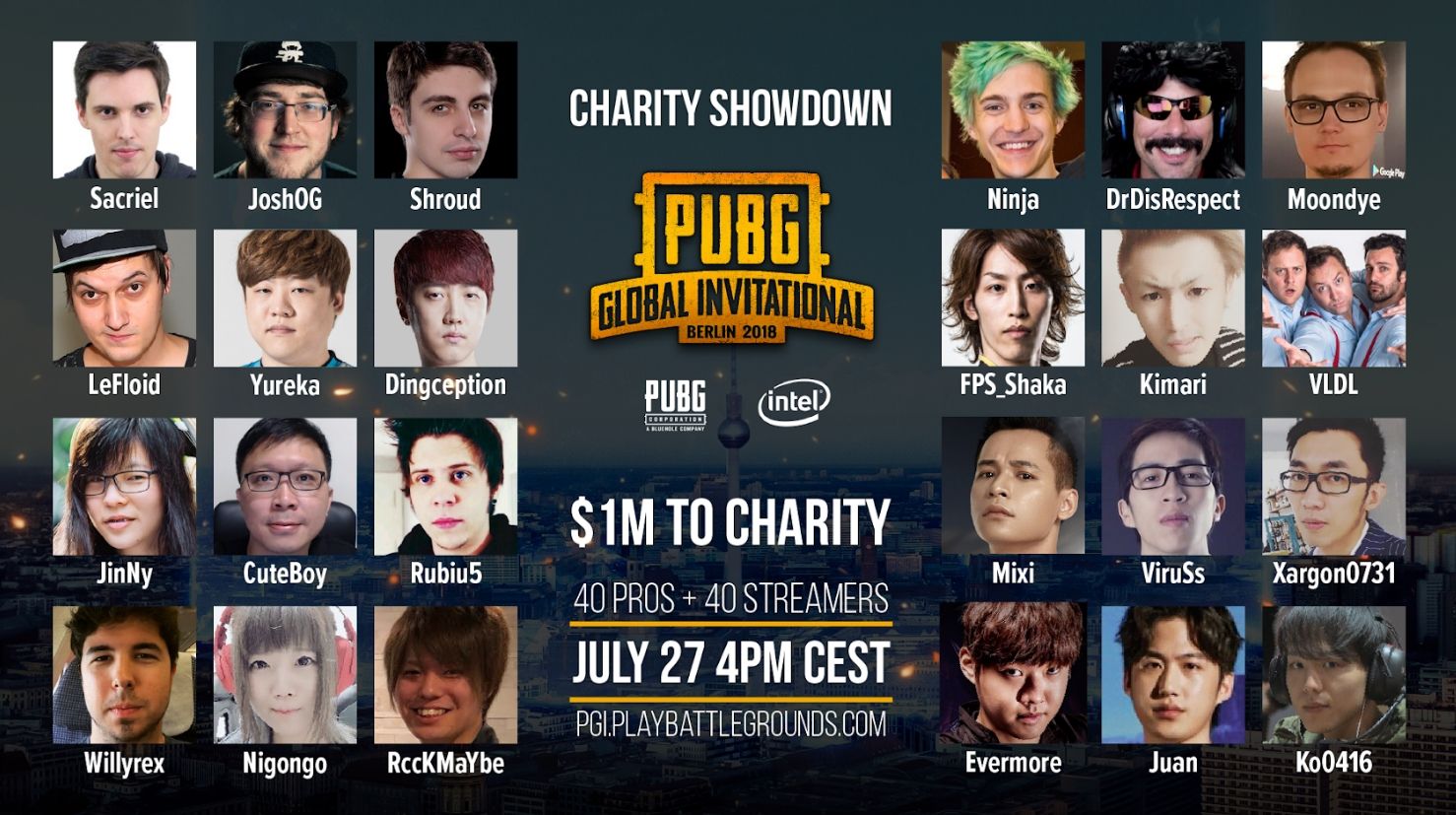 Tyler "Ninja" Blevins, Michael "Shroud" Grzesiek, and Guy "DrDisRespect" Beahm are among the 40 streamers and personalities that will compete with pro players for a charity of their choice.
Their will be 20 squads in total taking part in a series of four Squad matches. Two personalities will be paired up with two pro players to bring the total amount of players taking part to 80. The pro players taking part have not been announced.
The winning team will claim $600,000 for a charity of their choice while second will take $300,000. The third place team will take the last $100,000, so 17 teams will leave with nothing. Fans of PUBG esports can watch all the matches live on PUBG's official Twitch channel from 9am CT.
After the streamers have had their fun, the 20 teams taking part in PGI 2018, including Team Liquid, Gen.G Gold, and OMG, will return to the stage over the weekend. The final part of the event is the first person perspective (FPP) competition where another $1 million is on the line.