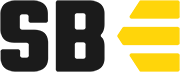 This article is brought to you by StatBanana, the best Overwatch strategy tool.
---
Overwatch League players learned a valuable lesson yesterday: If you're trying to motivate your team, be ready to put your money where your mouth is.
The entire Washington Justice team was treated to ice cream by flex support player Nikola "Sleepy" Andrews after a 3-2 reverse sweep over the Boston Uprising.
After Washington lost two maps to the Uprising in the first half, Sleepy promised the team he would buy them ice cream if they won the match. These player communications were aired during the Overwatch League broadcast and fans jumped on board. The Justice won the first map after halftime and fans began tweeting "do it for ice cream" and tagging the team.
Once the Justice took two maps against Boston and forced a map five tiebreaker, even the live crowd got into the spirit of the bet. They chanted "ice cream" at full volume as the Justice took the final stage of Busan and defeated the Uprising. Unfortunately for Sleepy, he was now on the line for an ice cream binge.
"I wanted to motivate my team," Sleepy said in a post-match interview with Mica Barton, who handed him a cup of ice cream as a treat. "Kind of sucks that I'm going to be out about $200 after this." Luckily for him, the Washington Justice only wanted a small treat. Sleepy later posted the team's ice cream spread—and the price—on Twitter to prove that he kept his word.
The win was surprising considering the record of the two teams coming into the match—Boston had a 3-3 stage two record compared to Washington's 0-6 record. A win before the end of stage two was especially poignant, considering it was general manager Kate Mitchell's last day before leaving her position.
Unfortunately for Mitchell, the day got a little too exciting and she spent part of the post-win celebration in the ER for a dislocated shoulder. Yesterday was a wild ride in the Washington Justice house and, hopefully, someone got their GM some ice cream after the fact.