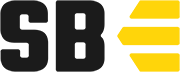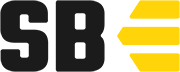 This article is brought to you by StatBanana, the best Overwatch strategy tool.
---
The second week of the Overwatch League proved that last year's results and rankings mean nothing in a brand-new season with new teams and a challenging meta. Of the current top eight ranked teams, five of them are expansion teams. Established teams, such as Los Angeles Valiant and Houston Outlaws, are struggling to stay afloat among all the new talent. This week's best matches weave new players into teams that may need them now more than ever.
Seoul Dynasty vs. Boston Uprising (Feb. 28, 7:30pm CT)
Boston Uprising have had a rough start to the new season. Not only was their key damage dealer, Kelsey "Colourhex" Birse, banned for two games, but a confusing contract situation led to main tank Cameron "Fusions" Bosworth being ineligible to play last week. As a two-way player, he was barred from playing more than two Overwatch League matches if he participated in the previous season of Overwatch Contenders. After negotiations, Fusions is now free to play with the Uprising—and this will be his first game as a standard player.

While Seoul Dynasty have seen some success this season, they've also suffered a monumental loss against the Dallas Fuel. Main tank Baek "Fissure" Chan-hyung has been showing off skills for his new team and Choi "Michelle" Min-hyuk has displayed a remarkable D.Va, with bonus Sombra play on some maps. The main tank battle between Fusions and Fissure should be interesting since their playstyles are remarkably similar. Both teams will have to play to their main tank's aggression or risk leaving them to the DPS wolves.
San Francisco Shock vs. Hangzhou Spark (Feb. 28, 10:30pm CT)
Thursday's top game is a competition between two teams looking to balance out their records—both teams have lost their previous two games. San Francisco Shock and Hangzhou Spark have both been relying on a complex roster rotation during games. While many other teams are using a standard six-player starting roster with minor swaps, the Shock and Spark have rotated out even their main tanks and supports to specialize on certain maps. Spark have been specializing in game-changing ultimate combinations revolving around off-tank Park "Ria" Seong-wook's D.Va Self-Destructs. Meanwhile, Shock have been relying on dependable damage from Jay "Sinatraa" Won's Zarya. Hangzhou have shown an ability to impress when it matters most, so they may be able to topple the Shock.
Los Angeles Gladiators vs. London Spitfire (March 1, 6pm CT)
New players, new team? Los Angeles Gladiators may have suffered a loss to Paris Eternal last week, but they gained something important over the weekend: Damage dealer Jang "Decay" Gui-un, formerly of KongDoo Panthera, is now of age to play in the Overwatch League. He'll likely take up the mantle of Zarya or Brigitte from Lane "Surefour" Roberts or João Pedro "Hydration" Goes Telles, but London are prepared for that to not matter.
After a disappointing few games, Spitfire seem to have found their stride in the triple-triple meta, winning their past two games. The former champions will likely rely on Sombra specialist Lee "Guard" Hee-dong to stand up to Decay's hero pool and carry them to victory.
Shanghai Dragons vs. Chengdu Hunters (March 1, 10:30pm CT)
Shanghai Dragons are still on top of the world after securing their first win in the Overwatch League against Boston Uprising last week, ending a 42-game losing streak. They'll be looking to continue their success against Chengdu Hunters, who have had an up-and-down season thus far. Two extremely close wins against Guangzhou Charge and Florida Mayhem nearly make up for a 4-0 loss to Seoul Dynasty last week.
Shanghai have shown increased cohesion with their team after the addition of main Noh "Gamsu" Yeong-jin, who got his revenge against former team Boston Uprising. Chengdu have shown expertise with team compositions that don't fit the triple-triple meta—if they choose heroes that are wild enough, they may be able to outplay the Dragons.
Paris Eternal vs. Atlanta Reign (March 2, 2pm CT)
This weekend's games begin with two of the most successful expansion teams going head to head. Paris and Atlanta are third and fourth in the current league rankings, respectively. Eternal are undefeated thanks to their mastery of the triple-triple meta, while Atlanta's 2-1 record includes a close loss against the Philadelphia Fusion.
Reign have been a surprisingly successful team, using their strengths in above-average healers and flexible damage dealers to their advantage. It'll be up to both team's shotcallers to outmaneuver their opponents in what will likely be a triple-triple showdown.