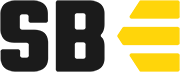 This article is brought to you by StatBanana, the best Overwatch strategy tool.
---
Following competitive rulings that prevented Cameron "Fusions" Bosworth from playing with the Boston Uprising in Friday's match against the Shanghai dragons, Chris "HuK" Loranger, the Uprising's president of gaming and head coach, announced on Twitter the tank player would be eligible to compete in week three of the Overwatch League.
The Overwatch League introduced two-way contracts this season, with several teams bringing in players from their academy lineups to their main rosters.
Most notably, the Boston Uprising signed a two-way contract with Fusions, a British player known for his Reinhardt, who helped Team United Kingdom secure fourth place in the 2018 Overwatch World Cup. Under the contract signed in November, Fusions would play for both the Boston Uprising and their academy team in the 2019 competitive year.
Prior to the start of the Overwatch League's second season, league rules set boundaries for two-way contracted players, prohibiting them from participating in the development series if more than two games were played in an Overwatch League stage. Teams had also allegedly been informed of a rule that was not widely discussed barring two-way players from competing in more than two Overwatch League games per stage if they had competed in the previous season of Contenders.
Fusions stepped on stage with the Boston Uprising twice during the opening week to play in the team's matches against the New York Excelsior and the Houston Outlaws. Because the main tank played for the Uprising Academy in season three of the Overwatch Contenders, he lost his eligibility to play in the rest of stage one, including in Friday's match against the Shanghai Dragons.
Negotiations between Fusions and the Boston Uprising reportedly followed to sign the tank player into a standard contract with the team, which would promote him from the two-way contract and allow him to continue playing for the Uprising in future Overwatch League matches.
On Tuesday, HuK revealed through a Twitter post that Fusions would be eligible to play in the third week of the Overwatch League, although the extent of the player's participation in future matches remains unclear. The team's head coach did not mention if Fusions had been promoted as a permanent addition to the main roster or if negotiations with the Overwatch League extended players' eligibility.
Fusions could potentially see stage time in week three when Boston plays the Seoul Dynasty and the Toronto Defiant on Thursday and Sunday, respectively.