London Spitfire strolled onto the Overwatch League grand finals stage in Brooklyn wearing nearly $6,000 in sneakers—four pairs of Off-White x Air Jordan 1s (which retailed at $190 but are valued at just over $1,000 now), one pair of $600 Gucci white leather sneakers, and a $900 pair of Triple S Balenciaga kicks.
All players in the Overwatch League wear the same thing: uniform jerseys branded with team colors and logos with black joggers that taper in at the ankle. Sneakers are a way to stand out, and London does. The newly-crowned champions of the Overwatch League's first season said they've got one thing in mind when picking out shoes: Swag. "Esports players in South Korea, particularly, are like idols—like K-pop idols," London coach Kim "Jfeel" Jeong-min told Dot Esports through a translator. "Young generations of boys and girls look up to players. Fashion has an impact in that way."
Sneakers represent more than just athletics and exercise, invoking status and meaning in esports and beyond. Sneaker culture—enthusiasts are often called sneakerheads—is a part of streetwear, defined by a mixture of independent brands and high-end fashion. It capitalizes on both hip-hop culture and international street fashion. Distribution is often selective, which ups desirability. Streetwear evokes more than just brands. It's a culture that's been iterating on itself for years, deeply rooted in both black and hip-hop cultures, encompassing brands like Supreme, 10 Deep, Undefeated, and BAPE.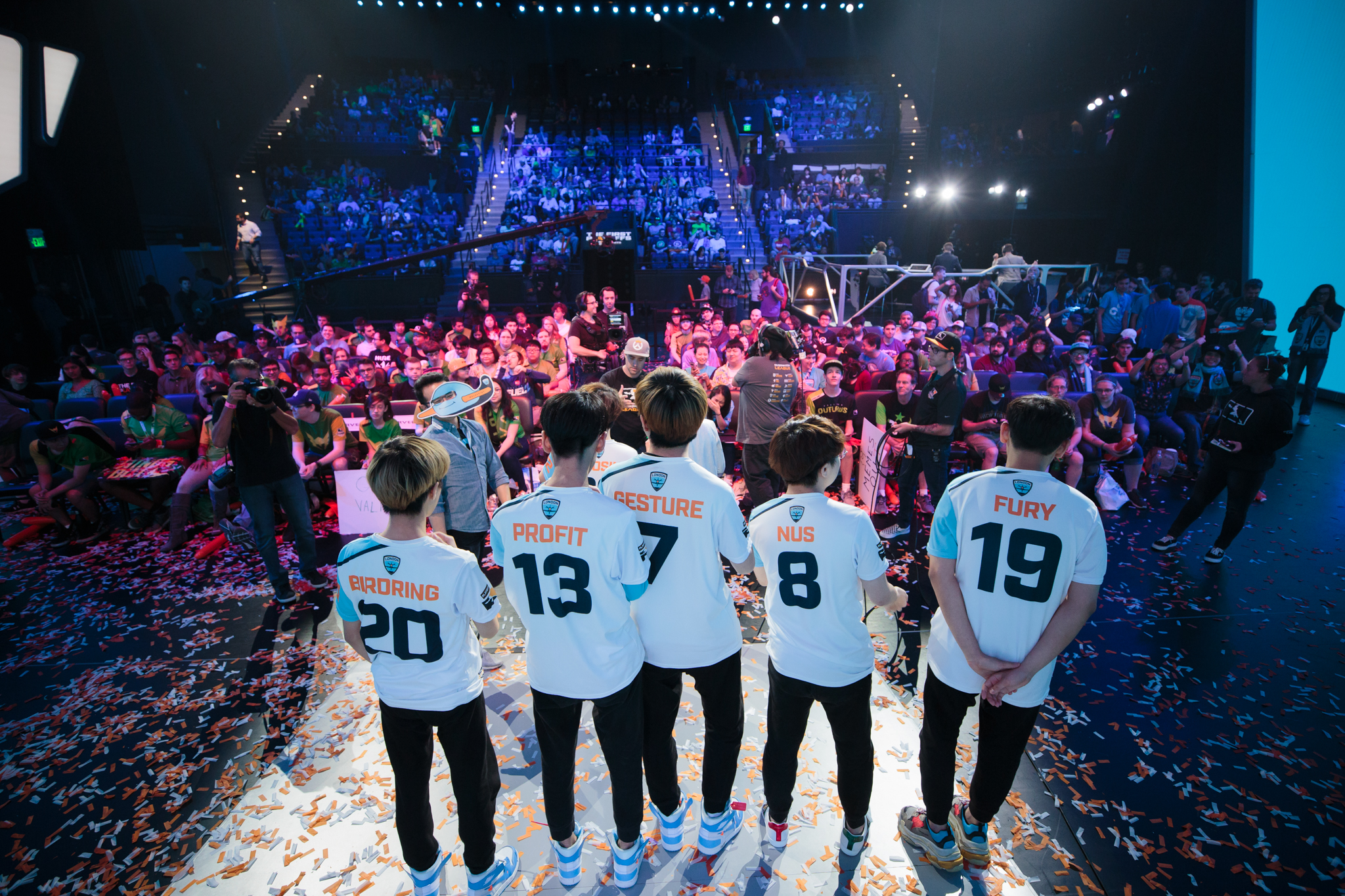 The Overwatch League and its players are using streetwear to call on the "cool" of hip-hop culture—the clothes, the music played over the Barclays Center speakers—but not fully recognizing its legacy and history, as the fighting community, a noticeably diverse population, has. Hip-hop is embedded in Street Figher's legacy, and vice versa, with an authentic history that spans decades. That's not to say the Overwatch League and its players can't embrace streetwear culture, of course. They are, and will continue to. Authenticity is important in streetwear, and success in reception means honoring history and legacy.
Related: How Overwatch League's makeup artists are helping create the next generation of esports celebrity
"We're trying to connect the esports and gaming fan with the traditional sneakerhead and streetwear fan," Collette Gangemi, vice president of consumer products and merchandising for New York Excelsior, told Dot Esports during New York Excelsior's exclusive pop-up shop over the weekend, just blocks away from the Overwatch League finals. "Right now we're colliding both worlds."
Eight-hundred fans pooled outside the newly-renovated space to meet the team and score exclusive gear. The first day focused on navy and white looks, while the second day introduced a slick, all-black line. Fans snaked around the small shop through racks of $300 Excelsior-branded denim jackets, design-forward T-shirts, and walls of hats. The team, decked out in jerseys and designer shoes, signed autographs at the end of the line.
Gangemi, a former footwear industry veteran who's worked for Adidas and Converse, joined New York Excelsior two months ago, and the pop-up shop was built from there. Each item in the shop was produced in lots of 100, Gangemi said. After 100 have sold, there's none left, which is a move inspired by exclusive sneaker launches. Limited edition gear drives up value and status gained from a particular piece.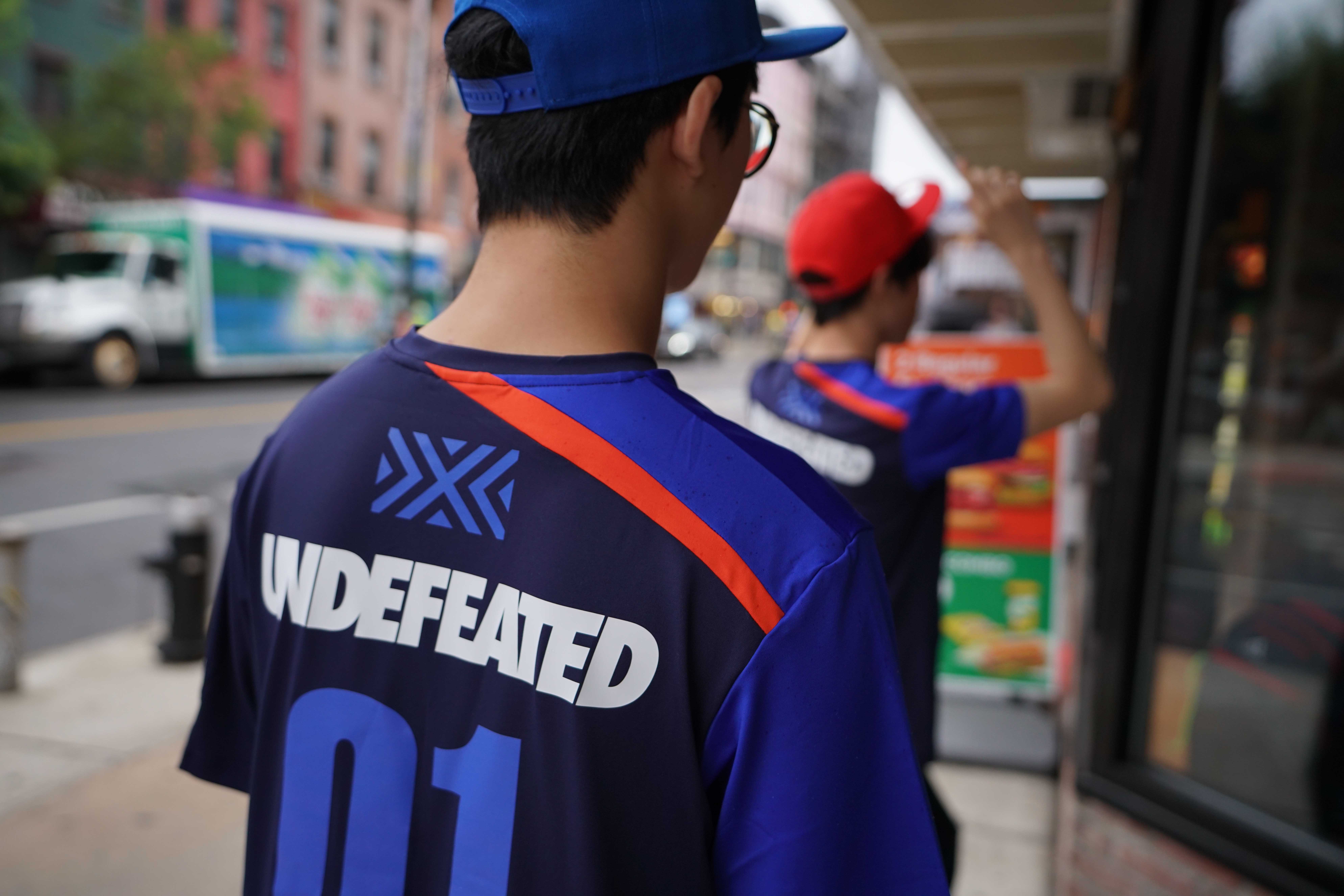 Esports merchandise in the past was "kind of juvenile," Gangemi said, made up of busy jerseys and garish colors. "What we're trying to bring into the market is a more fashionable, more streetwear product that has a city vibe," she added. "This community wants something stylish and really cool that celebrates the team and the community."
An Overwatch League player's authority goes beyond what they're wearing on stage, with influence seeping in through the kind of team merchandise being doled out by their organizations. It's brand-building for players, teams, and the Overwatch League as whole.
"Players do kind of get recognized for what they wear," New York Excelsior fan Miranda Rasch told Dot Esports while standing in line at the team's pop-up shop. "I think that's a big thing around [Bang] "JJoNak" [Sung-hyeon]. We saw him the other night at the NYXL Homecoming. He was rocking the Balenciaga shoes, a Gucci shirt, and a nice leather backpack."
But in the Overwatch League as a whole, it's probably Hong "Gesture" Jae-hui who's known for his streetwear style. He's probably spent the most on his style, at least.
"If we're counting shoes and clothes, I've probably spent about $20,000," Gesture told Dot Esports on the Overwatch League's media day on July 26, interpreted by London Spitfire general manager Susie Kim. He's spent $10,000 on shoes alone, he said. "Obviously being a part of this league is stressful, and there's times when I just need to release stress," Gesture added. "I do it by retail therapy. I like to go online and look at nice things and buy them."
He's interested in expressing himself—showing his individuality and separating himself from the rest of the Overwatch League's players—by aligning himself with luxury streetwear, marked by designer T-shirts and high-end shoes.
The London Spitfire tank player wasn't part of the group of South Korean players pulled from KongDoo Panthera to play for London Spitfire, but it sounds like he's inherited the team's style ideals. (Gesture was part of GC Busan, which accounted for the other half of players signed to Cloud9's Overwatch League roster.) The KongDoo organization is notorious for its creative team gear, like its crisp, buttoned-up uniform or its trendy sailor suits. The unique uniforms helped KongDoo stand out in a sea of badly designed jerseys, opting for exaggerated looks that didn't skimp on personality.
South Korean players have found themselves ahead of the curve with regard to fashion and esports uniforms, with more precedence put on player presentation. That means makeup artists, stylists, and, of course, unique uniforms. Gangemi pointed to Asian countries like Korea and Japan as an influence on American streetwear; it's just embedded in life over there in a more all-encompassing way. The fans we spoke to in line at the New York Excelsior pop-up agreed.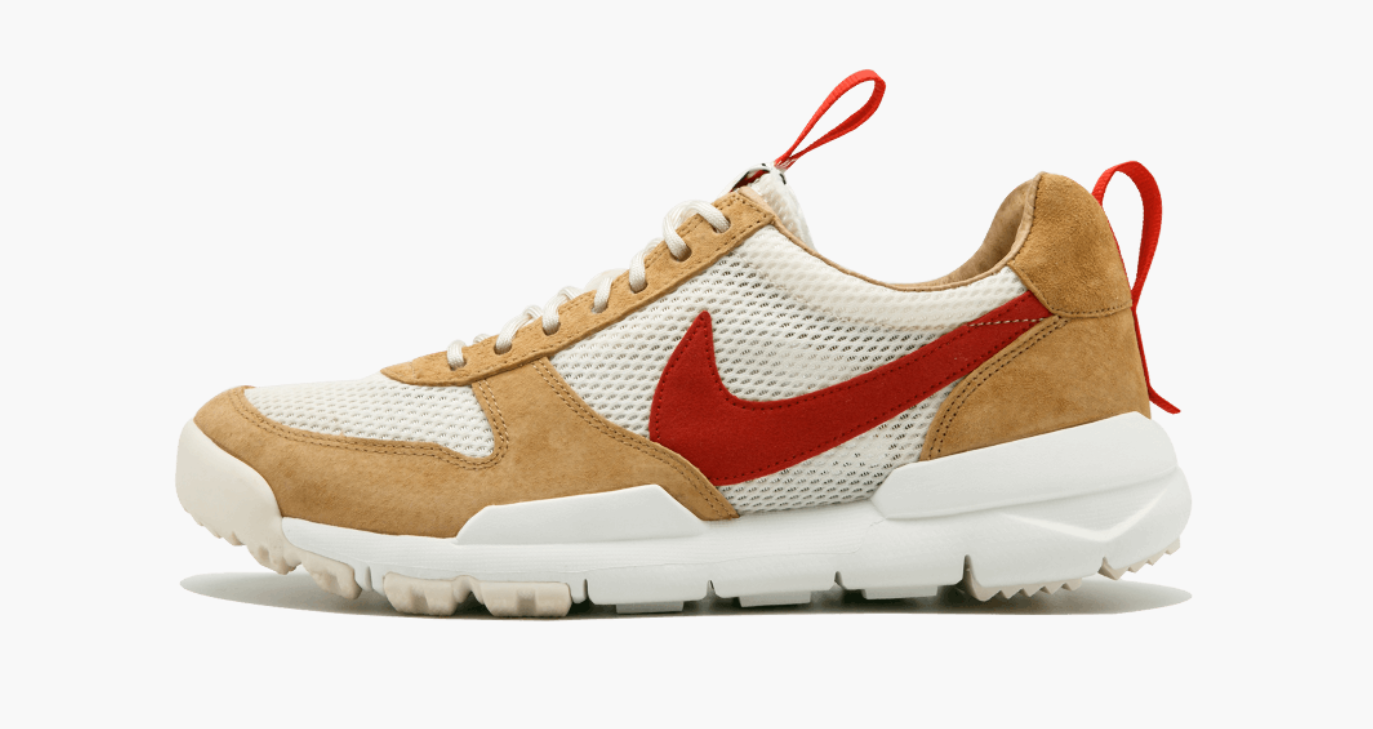 Gesture said he's got 15 pairs of sneakers with him in Los Angeles to wear during the Overwatch League's regular season, his favorite being his Nike Mars Yards—a $2,500 pair of kicks.
Related: London Spitfire are the first Overwatch League champions
There's a certain status to these items, whether it's attached to the price or exclusivity. The Nike Mars Yards that Gesture holds so dear are so expensive because they're exclusives. The sneaker retailed at $200, but was only available in limited quantities, which upped the desirability and price. Gesture just getting his hands on these things means something—again, "swag." It's spreading, too. London tank player Kim "Fury" Jun-ho considers himself a student of Gesture's fashion. Because of him, he thinks it definitely has a place in esports.
Brands agree. Los Angeles Valiant's owner Immortals paired up with footwear brand K-Swiss to design a couple of sneakers, one lifestyle model and one technical performance pair, while Gangemi brought on Adidas to kit up the New York Excelsior crew while in New York. (Of course, we can't forget New York's jersey collaboration with streetwear legend Undefeated.) Spitfire general manager Kim told Dot Esports during media day that London is hoping to bring a shoe company on-board.
"The Overwatch League is really pushing it," Gangemi said. "The players are progressive."
Progressive designs from Overwatch League teams and in player style separates the league from others in esports, moving past standard polyester jerseys and creating an individual, whole look. It's a look that fans notice, as evidenced by the New York Excelsior fans camped out in New York's sticky heat to purchase exclusive gear—cool gear.
"As pro-gamers, gaming isn't our only interest," Gesture added. "That's what I want to show [with my style]."