The Overwatch Contenders playoffs are coming up, and to make viewing a bit easier, Blizzard is uploading new home and away skins for participants.
Home and away skins are old hat in Overwatch League and the Overwatch World Cup, first debuting last year at the World Cup itself. Skins will work differently than in the Overwatch League and World Cup, however. There will simply be two skin colors available—home and away, not specific skins for each team.The skins themselves look pretty similar to Houston Outlaws', with a lime green, black, and grey color palette. They'll make their debut on Aug. 8 with the Overwatch Contenders North American playoff quarterfinals.
Related: Overwatch's path to pro starts with the Open Division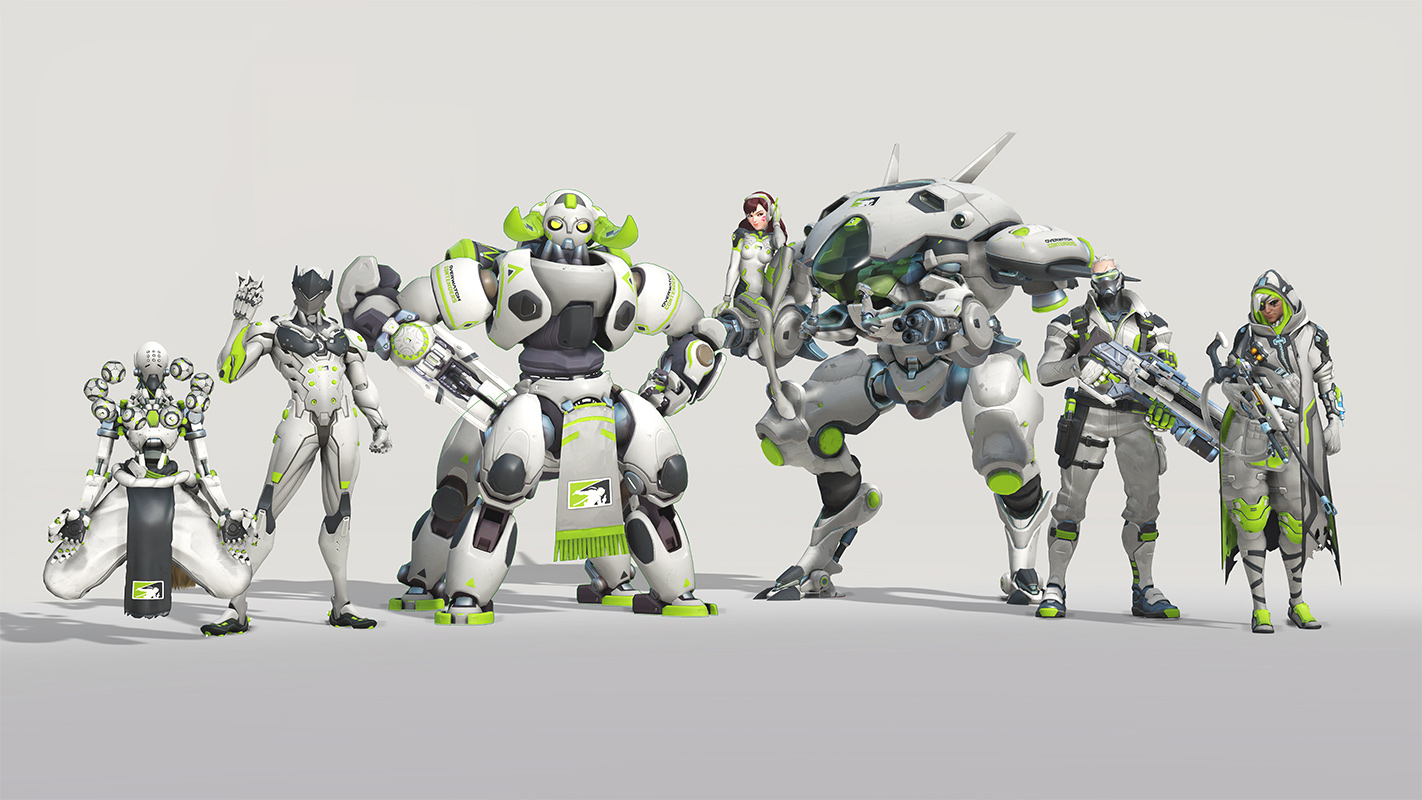 "Contenders viewing experience is a priority, and we feel confident that the addition of skins will make broadcasts more enjoyable than ever for new and regular viewers alike," Blizzard wrote in a blog post on the topic.
Related: The Overwatch Contenders finals will be held during the Overwatch World Cup group stages
Who wears each color will be decided according to a coin flip during the Overwatch Contenders regular season. But for the playoffs, Blizzard will award the higher-seeded team the home skin, while the lower-seeded team will get the away skin.
The Overwatch Contenders finals for each of the seven participating regions are starting to heat up. Some regional finals will be held during Overwatch World Cup's group stages. Overwatch Contenders' finals for North America will be held Sept. 7 in Los Angeles, while Contenders Pacific will be held Sept. 14 in Bangkok. The European finals will take place at the Paris event on Sept. 21. Blizzard hasn't said when the finals for China, Korea, and South America will be held. (That information is expected soon.)
An update like this will bring Overwatch Contenders more in line with the Overwatch League and the Overwatch World Cup, both of which use colored skins to designate teams. It's a small tweak that does make Overwatch, a notoriously chaotic game, a bit easier to follow.