Overwatch players have got a lot done over the past two years. Blizzard's first-person shooter has officially reached the 40 million players mark on the two-year anniversary of Overwatch's release.
Six new heroes have been added since May 24, 2016, as have 15 new maps, four new game modes, and six seasonal events. Breaking it down further, Blizzard revealed in a new infographic that more than 2,050 items have been added to Overwatch since launch—200 skins, 500 sprays, 40 highlight introductions, 80 emotes, 250 icons, 450 voice lines, 100 victory poses, and over 700 Overwatch League items.
Related: The Overwatch Anniversary event will introduce a new Deathmatch map and a competitive queue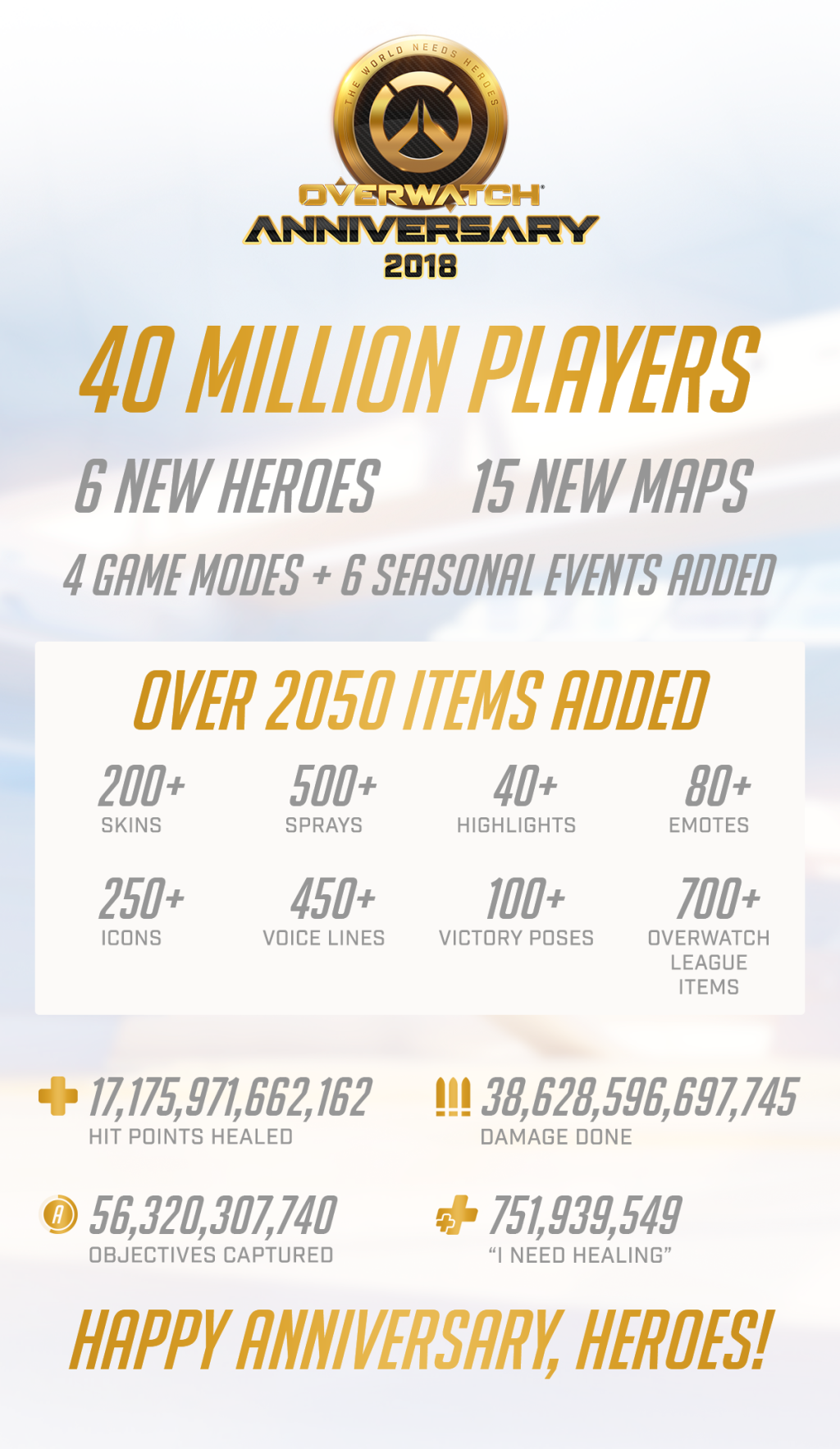 Overwatch players have pushed the "I need healing!" button more than 751 million times; support players have issued 17 trillion hit points healed in response. The graphic shows that 38 trillion damage has been done to enemies in Overwatch, on top of 56 billion objectives captured.
Good work, Overwatch fans.
Those numbers are sure to go up as the Overwatch Anniversary 2018 event continues. Blizzard brought back all of the previously released seasonal cosmetics, as well as a rotating selection of old seasonal brawls. And the good news for those who haven't yet purchased Overwatch is that there's a free weekend coming. Yep, a free weekend will begin on May 25 and continue until May 28.