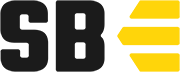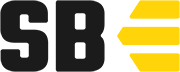 This article is brought to you by StatBanana, the best Overwatch strategy tool.
---
The Overwatch Workshop is an undoubtedly amazing addition to the game, but who is it really for?
Frankly, it isn't for everyone, but that doesn't mean it isn't accessible. The main demographic will likely be users who want to create so badly that they build up a new form of patience born out of love or stubbornness.

The Workshop is already a bit tough to find. Wading through three menu screens to get to the Workshop doesn't come off as intuitive, but it takes no work at all to commit the route to memory after the first try.

Once you're in, however, things get a bit more befuddling. The user is essentially thrown into a trial by fire scenario when presented with the blank "Rules" screen. Blizzard kindly includes a pop-up message that allows the player to go straight to the forums, but it also presents the first indicator that the mode may not be for everyone.
Having to slog through the forums only to find more questions than answers can get really old, really quick, and is going to be a deterrent for some users. Reddit seems like a more viable option in terms of receiving assistance.

RELATED: How to use the new Overwatch Workshop

While Blizzard does a decent job of providing as much information as possible when it comes to making rules, it will ultimately take an average user an hour or so to become acclimated with the logic of how rules work. When a user adds a rule, the event, action, and condition must be specified.
From personal experience, any "Global" event resulted in a broken rule, which is indicated by a red-outlined text bubble when testing the mode. Even if a user specifies in the condition, the event may interfere with the condition if it is not properly formed. Sound confusing? It kind of is, at least for a time. The only way to really learn is by doing it over and over.

The logic becomes fairly simple, but the trouble begins when certain options appear to be splitting hairs, such as "Hero" and "Hero of" in the action and condition lists. Really, the only way to get through these types of growing pains is trial and error—which will eat up some users' patience—and that's what it comes down to in the end: patience.

RELATED: The best early creations in the Overwatch Workshop

While the Workshop mode clearly isn't for everyone, that doesn't mean it's only for advanced users. For example, I made a Deathmatch variant where Genji has his Ultimate ability charged at spawn with unlimited duration and movement speed bumped up to 200 percent.
The result was as hilarious as it was terrifying. I made it halfway through King's Row with Dragonblade active without touching the ground. Sure, it's the most basic of basic modes, but the prospect of a bunch of high-flying Ult-wielding Genjis soaring over King's Row brings a smile to my face.

The bottom line is that if you're eager to create something and have the patience needed in order to learn the system, then you'll be right at home messing around in the Workshop. If that isn't the case, maybe just enjoy the fruits of other creators' labor and get involved in testing out new modes alongside creators.
Don't let Workshop scare you off because you're not getting the hang of it right away. It's not about creating "the best mode of all time," or even "fixing" Overwatch. The Workshop is about creativity, learning, and providing people with new experiences‒even if it's just a bunch of Genjis flying around the map screaming, "Ryūjin no ken wo kurae!"